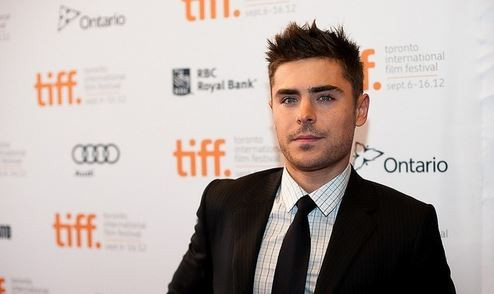 American actor/singer Zac Efron has reportedly completed a stint in rehab for cocaine addiction.
According to TMZ, the 25-year-old High School Musical actor spent five months at a treatment facility to deal with a cocaine problem. The website claims that he also missed several days of filming while shooting Seth Rogen's comedy Neighbors back in April.
"It was common knowledge he was struggling with cocaine," a source said.
Efron had also allegedly been using Molly, a pure form of Ecstasy often taken at clubs and raves. Earlier this year, the Paperboy actor and a group of his friends caused around $50,000 (£31322) of damage in their room at the MGM Grand in Las Vegas during a party which was allegedly fuelled by cocaine.
However, those close to the star claim he has put the cocaine behind him and is now focusing on his movie career.
"He's healthy, happy and not drinking. He's taking time to focus on working," a source told E! News.
Recently, Glee heartthrob Cory Monteith died after overdosing on heroin and alcohol in a hotel room in Vancouver, Canada, on 13 July.
Efron will be seen in the upcoming film Parkland, a historical drama film about US President John F Kennedy's assassination, which he recently promoted at the Toronto International Film Festival (TIFF). .
"It's really a surreal experience for me," he told USA Today of working on the film, "It feels very mature and really interesting. It's a whole different kind of filmmaking and I feel blessed to have been a part of it."
Kristen Stewart 'Ready To Have A Good Time' with Zac Efron?
Efron, who hasn't had a serious girlfriend since his long-term relationship with Vanessa Hudgens, was recently linked with Kristen Stewart.
"He's a bit of a playboy," a source told Star magazine, "so he wants to keep his partying lifestyle intact. He's not looking for anything emotional, and Kristen doesn't want anything serious. This could work out great for both of them."