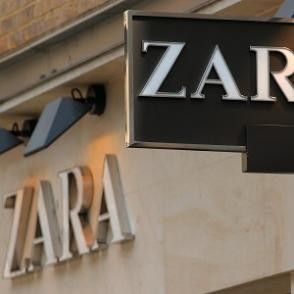 Fashion retailer Zara is under investigation in Brazil after a local supplier accused it of using slave labour.
The investigation into Inditex, the world's largest clothing retailer and parent company of the Spanish clothing line, follows raids on sweatshops in São Paulo which found Bolivian and Peruvian immigrants working in unfit conditions for less than €1 per item completed, reports the Irish Times.
Four São Paulo sweatshops were raided by government investigators in late June and all the garments that were discovered had Zara labels, said the Mail Online.
The seamstress union said it had never received accusations about Zara before the discovery of the sweatshops.
The local sweatshops were contracted by AHA, a company registered in Paris with contracts to supply Inditex in Brazil. But officials say they were working directly for the Spanish company. More than 90 per cent of the work contracted out by AHA in Brazil was destined for Zara.
In one of the raids, investigators found Bolivian immigrants, including five children, working for up to 16 hours a day. Workstations were described as dirty and dangerous with exposed electrical wiring and a lack of ventilation.
Many workers were living in the factory where the shower lacked hot water. They told officials they had to ask permission before they could leave the premises.
Poor immigrants from Bolivia and Peru have long been a source of cheap labour for São Paulo's clothing industry. Many work for less than Brazil's minimum wage and often for several months to pay off "expenses" owed to contractors who hired them in their home countries.
"This [supplier] would not exist in the economic world without Zara. The design orders, definition of test pieces and even the choice of materials came directly from the main company [Inditex] in Spain," Luis Alexandre de Faria, an investigator for the labour ministry in São Paulo told the Estado de São Paulo newspaper.
Authorities identified 48 infractions of labour laws and recommended Zara be fined €435,000, said the Irish Times.
Investigators estimate that the sweatshops contracted by AHA produced more than 50,000 items in May and June alone, destined for Zara stores in Brazil and Argentina.
Inditex confirmed an investigation had discovered 16 unregistered workers in violation of the company's code of conduct, adding that the labour ministry is regularising the workers' situation and making sure their working conditions comply with company standards.
Since it was launched as a family business in La Coruña in Spain in 1975, the Zara brand has become one of the largest fashion retailers in the world and now has over 1,500 shops in 78 countries worldwide. Its founder, Amancio Ortega, has become Spain's richest man.