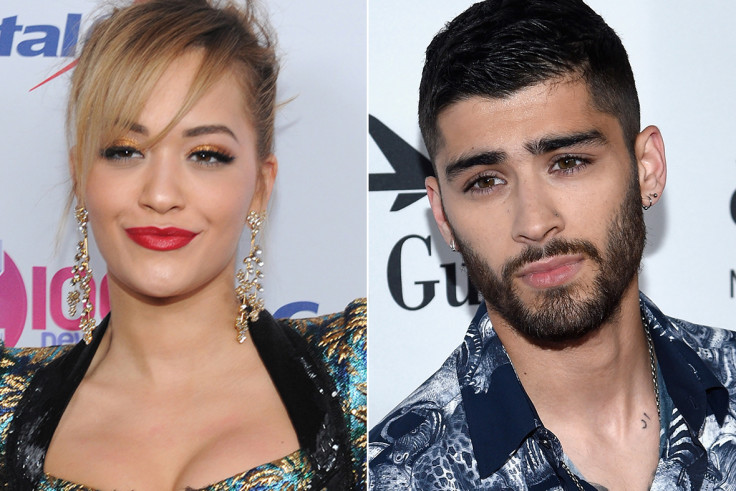 Zayn Malik surprised fans recentky when he dropped a Taylor Swift collaboration with no warning, but it look like Tay Tay isn't the only female singer hoping to get him in the studio.
Rita Ora has hinted that she may enlist the former One Direction star for her 2017 comeback album following the success of his Fifty Shades Darker soundtrack song, I Don't Wanna Live Forever.
"I would collaborate with Zayn, he's a really great guy," she told the Daily Star's James Cabooter .
The Kosovo-born star continued: "He's in the same family, we share management. I'm very happy for him. And I love his new song on the Fifty Shades soundtrack."
"The collaborations on my new album are definitely surprising.
Ora hasn't released an album since her 2012 eponymous debut. Discussing her new material she said: "They're all London-based. I worked with everyone I wanted to work with on this album. I've written everything myself."
I Don't Wanna Live Forever, which is set for release in February, was the first time Malik, 23, and Swift, 27, have worked together. During an interview with radio personality Elvis Duran, the Pillowtalk singer said he had to thank his supermodel girlfriend Gigi Hadid for the collaboration, which topped thehe iTunes chart within hours.
"The interesting thing was she's actually friends with Gi [Hadid] so [Swift] already reached out because Jack [Antonoff] had just played her the song anyway," he explained.
"She mentioned to me that she liked the song so I already kind of knew in the back of my head that she liked it so I asked her if she wanted to be on it and she was cool with it."