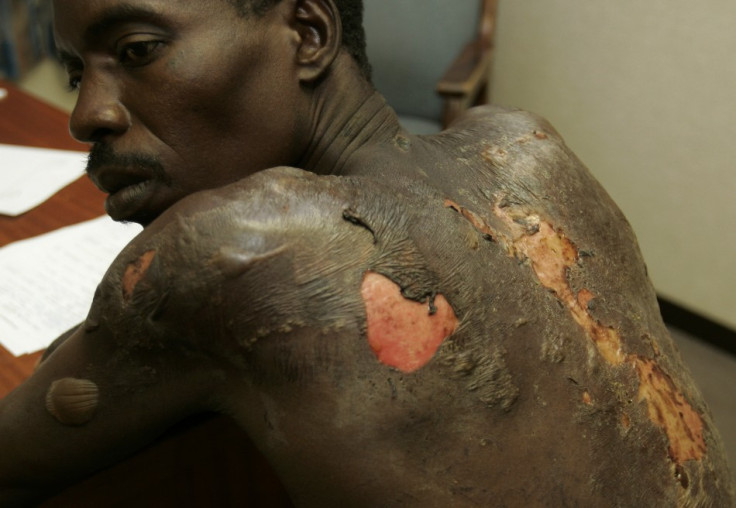 Human rights groups have filed a case at the South African high court in a bid to have the authorities investigate and prosecute Zimbabwean officials accused of torture.
The Zimbabwean regime has for long been accused of torture, arbitrary arrests and persecution but now a group of South African organisations have called on authorities to investigate such allegations.
The Southern African Litigation Centre (SALC) and the Zimbabwe Exiles Forum (ZEF) have filed a case at the North Gauteng High Court in Pretoria.
A court hearing is set to take place in March.
SALC said it had submitted a comprehensive dossier to South Africa's National Prosecuting Authority (NPA) surrounding allegations implicating members of Robert Mugabe's Zanu-PF
In 2008 opposition leader and current Prime Minister Morgan Tsvangirai won the first round of the presidential elections but withdrew from the second round amid claims supporters of his party (Movement for Democratic Change) had been targeted by pro-Mugabe agents.
The MDC says that 200 of its party members were killed by pro-Mugabe supporters and agents and hundreds of women were also allegedly raped.
SALC and ZEF now want an investigation into the alleged human rights violations.
They also say the NPA and South African Police Services failed to launch a probe in 2009 surrounding allegations of state-sanctioned torture following a raid on Tsvangirai at the MDC headquarters in 2007.
"The decision not to pursue credible evidence of crimes against humanity was taken for political reasons, it ignored South Africa's clear obligations under both international and domestic law," said SALC executive director Ms Nicole Fritz.
"The High Court has an opportunity to set an important precedent, which will ensure that South Africa lives up to its legal responsibilities to prosecute the perpetrators of international crimes," he added.
Unlike Zimbabwe, South Africa has ratified the International criminal Court's Rome Statute and as such is under obligation to prosecute perpetrators of the most serious crimes, activists argue.
"Since the ICC Act obliges South Africa to arrest and prosecute perpetrators of international crimes if they enter South Africa, the Zimbabwean officials identified in the docket should have been arrested when they set foot in South Africa or at the very least questioned," he said Gabriel Shumba, the ZEF chairperson.