Zimbabwe Pressured by Weak Inflows, Strong Rand, Huge Debt: IMF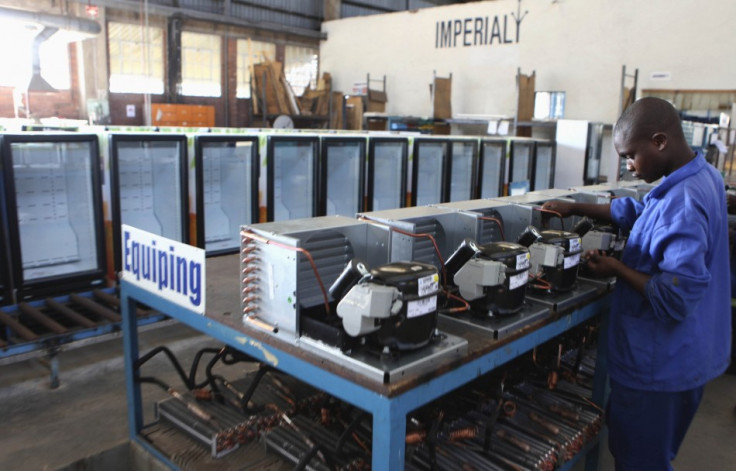 Zimbabwe's economic growth has slowed down because of inadequate financial flows and the appreciation of the South African Rand, the currency of Zimbabwe's major trading partner, the International Monetary Fund said.
The Fund has also outlined a 15-month extensive programme aimed to address the challenges related to fiscal deficit, financial sector, international debt and economic empowerment laws.
"The Zimbabwe government has redoubled its efforts to rebalance policies toward a stable macroeconomic environment conducive to private sector-led growth. Nonetheless, economic conditions remain difficult," IMF said on Monday.
"The external position remains precarious with low levels of international reserves, a large current account deficit, and external arrears."
IMF said the large civil service wage increase earlier in 2014 had a significant impact on the fiscal health of the country. But it added that Zimbabwe's decision to re-engage with the international community is a welcome step.
"The reform efforts have started to lay the ground for stronger, more inclusive, and lasting economic growth and addressing the economic challenges remains a priority for the government."
"It is encouraging that the authorities have come to the conclusion that Zimbabwe cannot address these challenges without the support of the international financial community," the Fund said.
IMF said Zimbabwe's policy reform agenda will be monitored by the Fund under a proposed new 15-month SMP to end December 2015.
The primary objective of the drive is to help Zimbabwe live within its means by balancing the fiscal budget. The fiscal policy will focus on raising the efficiency and quality of public spending and rebalancing the expenditure mix toward infrastructure and social outlays.
Restoring confidence and stability in Zimbabwe's financial sector by working on the operational framework for the acquisition of nonperforming loans by the Zimbabwe Asset Management Company and other private asset management companies will be the next area.
The Fund will help the country address its debt challenge by stepping up re-engagement with all creditors with the objective to normalise relations.
IMF said the Indigenisation and Economic Empowerment Laws of the country needs to be clarified as it will help allay negative perceptions on the security of investments, and reassure markets of the government's open invitation to invest in Zimbabwe.
© Copyright IBTimes 2023. All rights reserved.