Zimbabwe: Tajamuka campaign to file application to probe Mugabe's capacity to rule nation
EXCLUSIVE: Application is for courts to investigate President Mugabe's competency to lead nation
Zimbabwe's citizen-led activism campaign Tajamuka will file an application asking the Constitutional Court to make a finding that there is enough evidence to show that President Robert Mugabe is no longer capable of running the country and must step down, IBTimes UK can reveal.
Tajamuka, a non-partisan campaign of young people from various political backgrounds, hopes to unite under one umbrella to mobilise other fearful citizens to hold Mugabe's government accountable for socio-economic and political challenges plaguing the nation.
What is Tajamuka?
Known as Tajamuka/ Sesjikile, the campaign is based on "Tajamuka", a colloquial expression meaning "agitated", or "revolted", with an implicit meaning of taking action.
The campaign works in tandem with #ThisFlag campaign led by Pastor Evan Mawarire, and both use social media to mobilise grass-roots activism.
Together they have carried out peaceful and sporadic actions across the country since May, effectively shutting down the capital Harare in a series of protests against abuse of office by Mugabe's regime.
Other actions have included calls to boycott shops selling First Lady Grace Mugabe's products and supermarkets owned by Vice President Phelekezela Mphoko, stay-away days effectively closing schools and businesses across the country or informing customers at ATMs about the "poverty, corruption, and injustice" plaguing the nation.
The movement claims it is not looking to topple the regime, rather to "ensure we restore (governance) sanity in our country, the urgent exit of Robert Mugabe from the political scene (as his departure) will open a window to a transitional process to take place", Promise Mkwnanzi, Tajamuka's spokesperson told IBTimes UK in an exclusive interview.
Mkwnanzi: 'The courts are very pliant but we want to do it'
While the campaign has been carrying out peaceful "spontaneous and sporadic" actions (see boxout What is Tajamuka?), it is well on track to use a constitutional clause "that allows to call back an elected leader to step down if he has failed to take this country forward".
Speaking over the phone, Mkwnanzi confirmed he is in the final stages of preparing to file the application.
"We are working on a constitutional application for the court to rule Robert Mugabe to step down," he said.
The UK Foreign & Commonwealth Office describes "political interference is indicative of the problems in the justice system in Zimbabwe", but Mkwnanzi said Tajamuka's defence team is confident the court may rule in its favour.
"We know that the courts are very pliant but we want to do it. Our lawyers told us that time would come and that the law could do that. It is one of the processes that we are following (to ensure Mugabe steps down). We are putting together all the things and I intend to sign it off on Monday (1 August). By Monday evening or Tuesday morning, it will be submitted," he added.
Previous applications filed against Mugabe
It is not the first time Zimbabweans have used clauses of the relatively progressive constitution to try and remove the president, using the Section 97 stating that a president can be removed from office due to physical or mental incapacitation.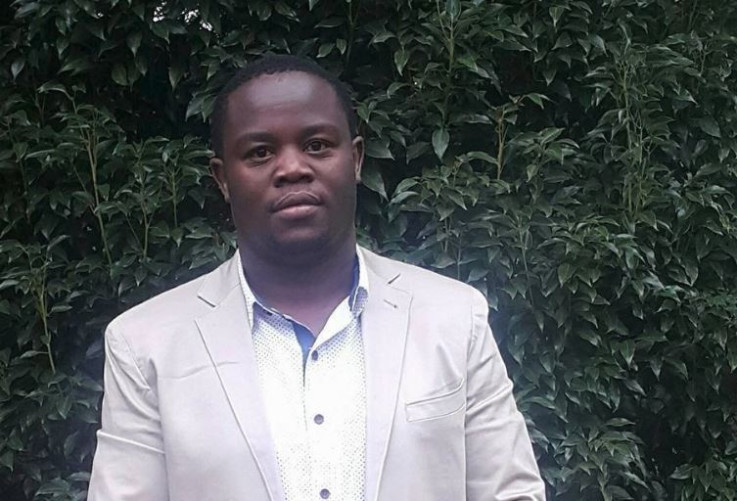 Promise Mkwnanzi, spokperson for the Tajamuka campaign in Zimbabwe, expects to file an application for courts to investigate President Robert Mugabe's competency to lead the nation
Promise Mkwnanzi
In February this year, prominent lawyer Tinomudaishe Chinyoka filed a similar application asking courts to rule that there existed enough evidence to show that Mugabe lacked the mental and physical capacity to carry on in his seat.
In his application, the lawyer argued that Mugabe's health and mental issues were well documented. In May, however, it emerged that the Sheriff's Office had not served the papers, having claimed the paperwork had "disappeared" and could no longer be found, according to local media.
As it awaits the due process to be followed, Mkwnanzi said the campaign would be escalating its peaceful actions in the country "if Mugabe does not step down", adding, "It will be very difficult for him to continue to govern the country in the way that he has done."