Zimbabwe President Mugabe slams #ThisFlag leader Pastor Mawarire for first time
Robert Mugabe said Pastor Evan Mawarire and his supporters should leave Zimbabwe.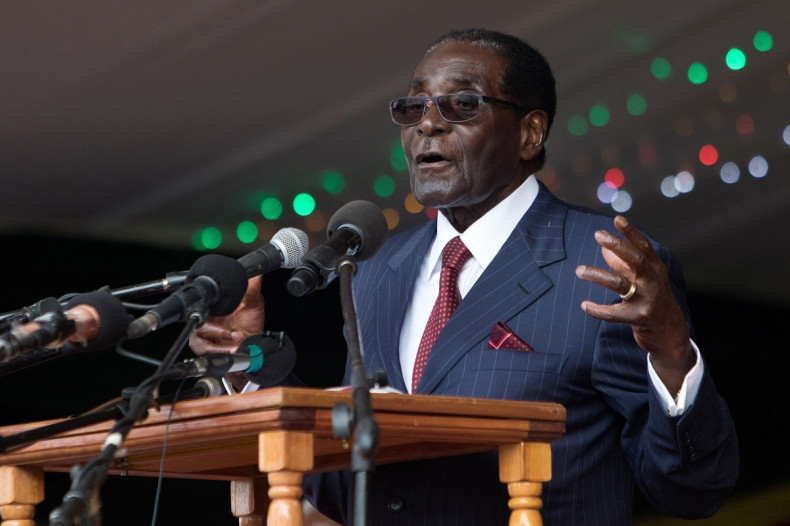 Zimbabwe President Robert Mugabe on Tuesday (19 July) lambasted #ThisFlag protest movement leader, Pastor Evan Mawarire, and accused him of receiving funding from foreign countries bent on destabilising the nation.
A social media campaign dubbed "#ThisFlag" and "#ZimShutDown2016" saw Zimbabwean citizens stay home earlier this month, and successfully shut down the capital Harare in a series of protests against corruption, poverty and abuse of office by Mugabe's regime, amid fears of "economic collapse" in the nation of almost 16 million.
Known to have crushed almost all dissent since he acceded to power in 1980, Mugabe, now 92, said Mawarire and his supporters should leave Zimbabwe - in the veteran leader's first comments about the movement that began in May.
Mugabe: Pastor should "go to those countries sponsoring" him
"The Mawarires, I don't even know him, and those who believe in that way of living, well, are not part of us in thinking. They are not part of us as we try to live together," Mugabe said during the burial of his former chief secretary and the country's first black cabinet secretary, Charles Utete. "If they don't want to live with us, they should go to those countries sponsoring them. We will say no, forever."
The government blamed opposition parties and foreign governments – notably the United States and French embassies in the capital – for stirring unrest. Both ambassadors denied the allegations.
Commentators in Zimbabwe claim the President's remarks show that the pastor's campaigns have unnerved the regime that has previously openly ridiculed the movement.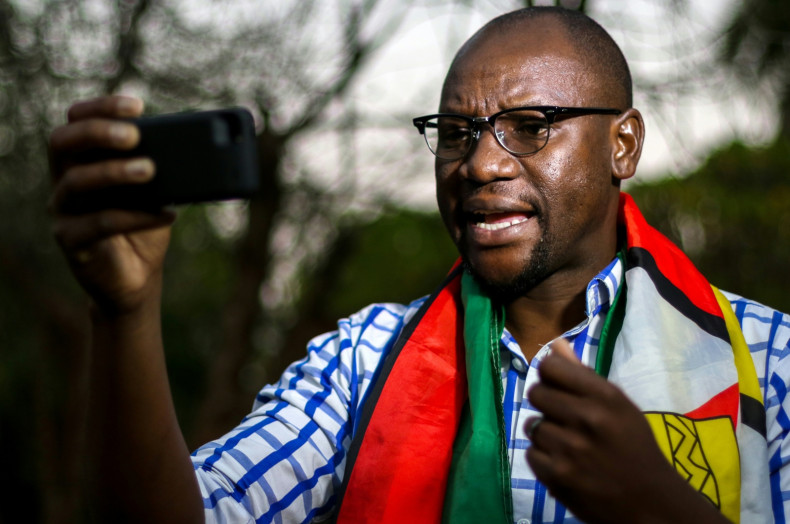 Mentioning Mawarire publicly by name for the first time, Mugabe questioned the pastor's genuineness as a man of the cloth, according to NewsDay newspaper.
"Find another environment if you are a pastor, I don't know if he is a man of religion. A man of religion will speak the biblical truth. First Corinthians - what does it say? Love one another," Mugabe said. "So beware these men of cloth, not all of them are true preachers of the Bible. I don't know whether they are serving God. They spell God in reverse."
Mawarire urges Zimbabweans to escalate "wall of fear"
His comments come a day after Mawarire called on Zimbabweans to "scale the wall of fear."
"The biggest goal that we have (is) to get citizens to be awake again, to move away from apathy, to be patriotic and to feel responsible for their country (...) We have to get citizens to scale the wall of fear and to get a place where they are not afraid to speak, not afraid to stand up and be open," Mawarire told AFP from South Africa, where he denied he fled to seek asylum.
Mawarire was arrested and charged for "inciting public violence" on 12 July ahead of a planned 'stay away' protest but state prosecutors changed the charge just before his court appearance to the more serious charge of attempting to overthrow the government. The clergyman was released late on 13 July after a court in the Zimbabwean capital of Harare ruled that the police had violated his rights.
"I know it gives rise to rumours about 'him having having run away or gone to seek asylum'," Mawarire added. "(But) as soon as I have exhausted my work, I will be heading back there."
Mawarire has never criticised Mugabe directly, instead urging Zimbabweans to carry out strikes to pressure the president into tackling the nation's economic and social issues.
Describing the support for the protests as something "nobody could have imagined", Mawarire is quoted as saying "we still have a lot of work to do."