Zinedine Zidane has confirmed Real Madrid could have signed Paul Pogba during the summer transfer window as there were "conversations" with the midfielder before the Frenchman agreed to move to Manchester United instead. Meanwhile, the manager has claimed that he is working to find a solution to turnaround the current situation of Los Blancos after they failed to register a win in their last four games.
Real Madrid were heavily linked with Pogba last season following the arrival of his compatriot Zidane to replace Rafa Benitez. On 27 July the French boss admitted that Los Blancos were ready to battle for his services despite reports at the time suggesting that the former Juventus star had already agreed personal terms to move to Manchester United instead.
"In this moment we are working [on a move for Pogba], and I cannot say anything more," Zidane admitted then. "Until 31 August anything can happen, but today he is not a Real Madrid player and I cannot talk about what will happen."
However, only days later Zidane saw United winning the race after the Premier League giants agreed to pay a world-record £89m ($111m) transfer to bring the Frenchman back to Old Trafford, eclipsing the £85m Real Madrid paid to Tottenham Hotspur in 2013 for Gareth Bale.
But asked during an interview with RMC whether Real Madrid had any option to sign the United star during the summer, Zidane admitted: "It could have happened. There were conversations (to sign him) but it didn't go ahead."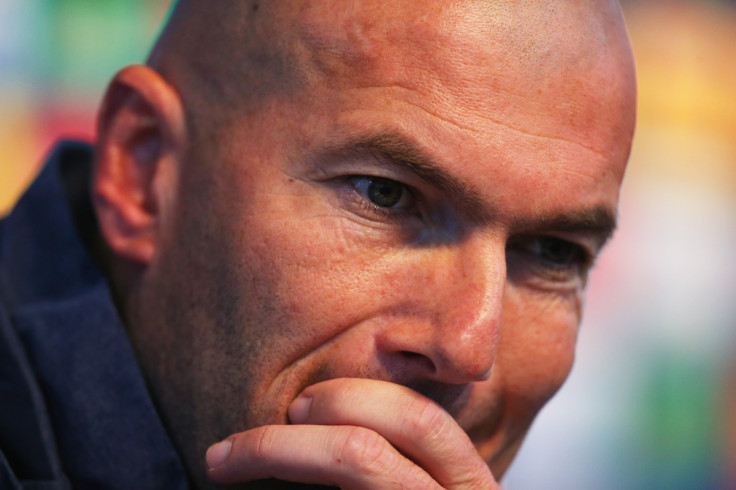 Los Blancos enjoyed a surprisingly quiet transfer window, with their only notable transfer being the €30m (£27m, $33m) spent to bring academy graduate Alvaro Morata back to the club by activating a buy-back option in his contract with Juventus. Furthermore, the boss recalled Marco Asensio and Fabio Coentrao from their respective loan spells at Espanyol and Monaco in order to add more depth to the squad.
Asked why Real Madrid failed to make more additions during the summer, the boss said: "We got back Morata, Coentrao and Asensio. Morata can cover Karim's (Karim Benzema) position and Asensio can cover Ronaldo's. The idea was to duplicate all the positions. The only player who has not a replacement is Casemiro. (Alaves loanee) Marcos Llorente is a very good and will certainly play here in the future but it was time to let him go on loan."
The decision against signing a back-up for Casemiro has been under scrutiny in recent days after Los Blancos got four consecutive draws against Villarreal, Las Palmas, Borussia Dortmund and Eibar during his absence. Yet, Zidane believes that Real Madrid's current problem is psychological.
"We're struggling to get going at the start of games. We're looking for a solution. Right now it's difficult. I need to fix the problem. I think the problem is psychological, not physical," he said.