Zinedine Zidane has reportedly told Real Madrid president Florentino Perez he may need to cash in on Gareth Bale if the club sign Kylian Mbappe. Manchester United, Arsenal and Manchester City have all been linked with the Monaco starlet, but Marca says Los Blancos have earmarked the signing of the teenager as a top priority.
Mbappe, 18, has emerged as one of the most sought-after players around after impressing all with his 2016-17 campaign, scoring 26 goals in 44 appearances for Monaco.
Real Madrid were expected to make Chelsea's Eden Hazard their new Galactico signing, but reports in Spain have claimed the Champions League winners have set their sights on Mbappe.
Earlier this week Monaco's Radio Montecarlo reported Real Madrid had made a €135m (£117m) for the youngster. The radio station added that United and City had previously launched bids worth €130m and €120m respectively to lure the forward to the Premier League.
Now Marca suggests Real Madrid are so interested in Mbappe they would be ready to part ways with Bale to make space for the Frenchman.
The Spanish publication claims Zidane recently met with Perez to discuss summer plans and both agreed signing Mbappe should be a priority.
However, Zidane told the president that, if the Frenchman joins them, Bale would have to leave as there is no space for both players upfront alongside Cristiano Ronaldo and Karim Benzema.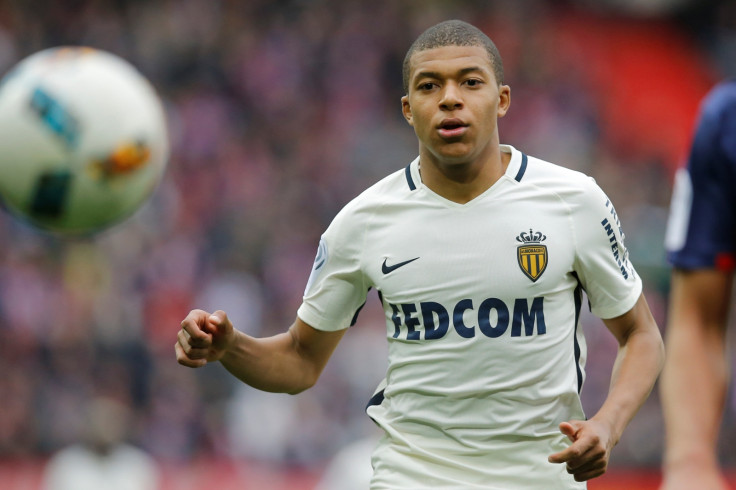 Marca suggests that Real Madrid are also considering signing Mbappe now and keeping him at Monaco until the summer of 2018. This way, Los Blancos would beat United and co for the Monaco starlet but would also be able to keep Bale at the Santiago Bernabeu one more year.
One way or another the reports should put Manchester United on alert as Manchester Evening News recently said Mourinho could contemplate a £100m move for Bale if the former Tottenham star becomes available.
If the reports from Marca are true, United would lose Mbappe but instead could secure the services of a player that has been linked with Old Trafford since his early days at White Hart Lane.