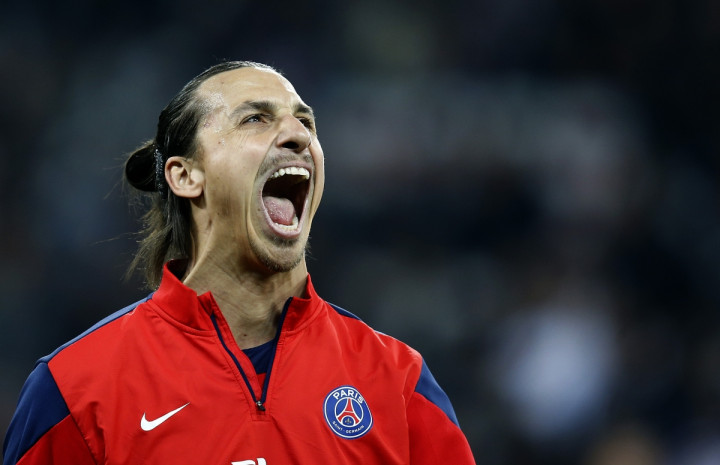 Striker extraordinaire Zlatan Ibrahimovic has revealed that he was never close to signing for Arsenal despite being in Arsene Wenger's office.
The Sweden international has played in all of Europe's top leagues apart from the Bundesliga and the Premier League and won 11 titles in the last 13 years, with Barcelona, AC Milan, Inter Milan, Juventus, Ajax and is currently plying his trade with Ligue 1 champions Paris Saint-Germain.
Prior to his move to Ajax in the Eredivisie in 2001, he was invited by the Gunners boss and asked to undergo a trial with the club ahead of a potential move. But it is believed that 20-year-old Zlatan refused to have a trial and Arsenal's loss was the Dutch club's gain.
Wenger had earlier put the failure to sign the former Inter Milan player as a misunderstanding, but the Sweden international has admitted that he was never close to signing for the north London club as he did not like people asking him to prove himself.
"Today, Wenger says it was a misunderstanding. But I didn't like being asked to prove myself," Ibrahimovic said, as quoted in the Mirror.
"I know I'm good enough. I don't need to show it to you. Either you know who I am or you don't. I remember being in Wenger's office and you could tell he was the boss. It was Wenger! But I don't think I was so close [to signing]. I went to Ajax the next day," the former Barcelona striker explained.
To add insult to injury, the 33-year-old striker, went on to praise the Frenchman's nemesis Jose Mourinho, under whom he played at Inter Milan.
The Portuguese coach and Wenger recently took their animosity to a new level following a touchline showdown between the two managers during Arsenal's visit to Chelsea on Sunday.
Ibrahimovic also agrees that Mourinho is one of the most intelligent managers around and has praised the Blues boss on how he handles individual players.
"Mourinho is very intelligent. He doesn't treat everybody the same. He knows how to treat people as individuals to get 100 percent out of them," the Swede added.
"Yes. In the way he approaches players and – 'manipulates' is the wrong word – gets them very pumped up? No doubt," Ibrahimovic concluded.