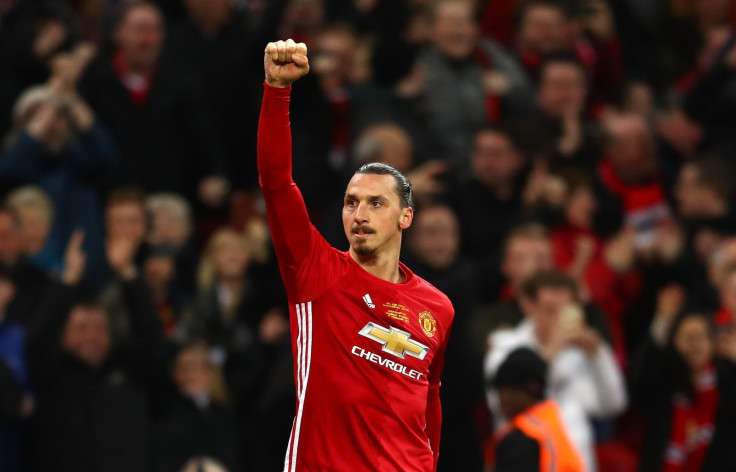 Manchester United striker Zlatan Ibrahimovic is expected to return to the club's training facilities at Carrington on a full-time basis by the end of the month, reports suggest.
Ibrahimovic, who turns 36 this week, suffered a season-ending knee injury in United's Europa League quarter-final clash against Anderlecht last April that looked like it would ended his time at Old Trafford.
United announced in August however the former Sweden international had signed a new one-year deal with Jose Mourinho suggesting the veteran will return to the squad at the start of 2018. But the Swede has made tremendous strides in his bid to recover ahead of schedule, keeping fans updated with a series of videos of his workouts in the gym – with one last month carrying the caption: "Tell Jose I'm coming."
ESPN report Ibrahimovic has intermittently used United's training base to aid his recovery since undergoing surgery in May. But as he steps up his recovery, the former Sweden international will be back at Carrington "on a daily basis" by the beginning of November, working alongside United's medical staff.
But while Ibrahimovic is eager to get back, he has been warned not to rush his recovery. Mourinho recently cautioned: "He doesn't have to be emotional and he doesn't have to try to make crazy things to improve quicker in his mind. Because I know that his desire is to improve quicker. So [be] calm, [take things] step by step. We want him, but we want him in his best condition."
Freddie Fu Ho-keung, the doctor who successfully operated on the striker's knee during the summer, has also advised the player to take things slow.
"I am sure Manchester United would not need the player urgently for any crucial game either in the league or European competitions.
"He is very strong but soccer is still a combative sport. As a doctor, of course I want to see him return as slow as possible, only when he is fully fit for the game. There have been many cases of a player returning prematurely with bad consequences."