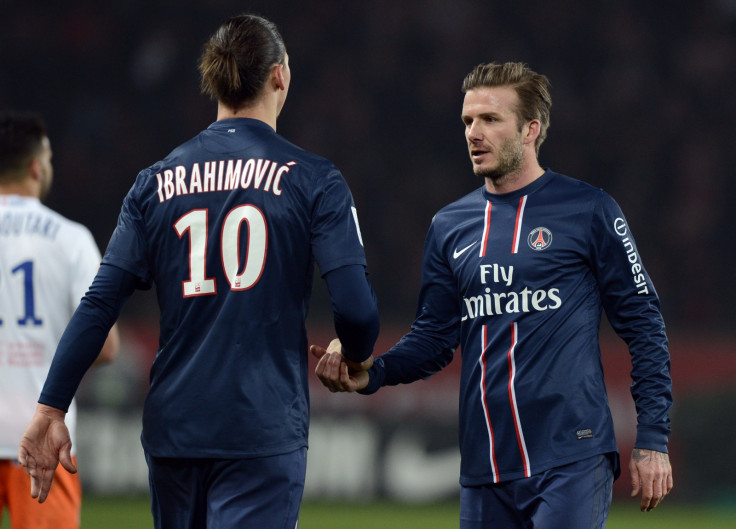 Manchester United striker Zlatan Ibrahimovic has not ruled out a move to the MLS (Major League Soccer), after revealing he turned down the chance to join David Beckham's new franchise.
After making it clear he would not be extending his contract at Paris Saint-Germain, Ibrahimovic, 34, became the hottest free agent in football, eventually penning a one-year deal with United.
The former Sweden international was strongly linked with lucrative moves to the US or China. But in an interview with Goal, the striker has said the chance to work with Jose Mourinho again convinced him not to become the first high-profile addition to Beckham's Miami-based team.
"David is a good friend of mine, and he has asked me to play for his [Miami] team," Ibrahimovic said. "For now, I want to achieve big things with Manchester United, but I have a lot of respect for the MLS, and anything is possible.
"Once I had decided to leave PSG there were many offers, but with Zlatan that is normal.
"I know that teams from the MLS were interested, but the opportunity to play for Manchester United, and of course to work with my good friend Jose Mourinho again, was impossible to turn down."
Beckham's Miami side are hoping to join the MLS in 2018, leaving the door open for Ibrahimovic to reunite with his former Paris Saint-Germain teammate. And with no plans on retiring any time soon, the Swede believes the chance could come again later down the line.
"I would never rule out the MLS in the future," he added. "I have a contract with Manchester United, but I feel in great shape."