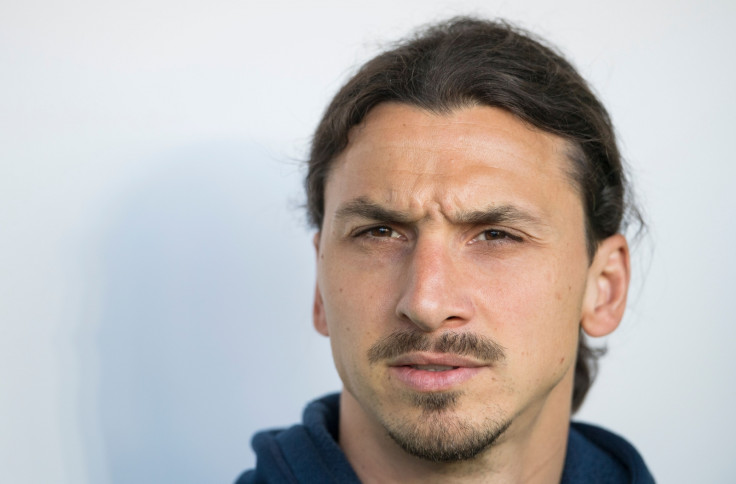 Zlatan Ibrahimovic's widely-anticipated transfer to Manchester United could be delayed until next month to allow the record-breaking Swede to collect a loyalty bonus from Paris Saint-Germain. The 34-year-old striker is reportedly set to join United on a free transfer after leaving the French capital, but Ibrahimovic and his agent, Mino Raiola, are both apparently due a large loyalty bonus if he sees out his contract, which formally expires at the end of June.
Ibrahimovic has held positive talks with United about joining the Premier League giants, according to The Telegraph. The Old Trafford club are apparently set to hand him a one-year contract worth £250,000 a week, with the option of a further 12 months.
Ibrahimovic is confident of making the switch to United and is reportedly just waiting for his Paris Saint-Germain deal to expire before putting pen to paper. Earlier this week, the United transfer target discussed his next move, admitting he is enjoying the speculation surrounding his future.
"There is no confirmation. No saying 'yes'. You will have to be patient with me," he said amid United's reported interest. "I want you to keep wondering where I will go, keep making stories, and when I am tired I will let you know when my next destination is. My future is A-Z. There will also be A-Z in Manchester."
Ibrahimovic also said he could have easily signed a new deal with Paris Saint-Germain, but insisted he considers his time in the French capital to be "mission accomplished". "If I wanted, I could have stayed five more years," he explained. "There comes a point when you have done everything. Mission accomplished."