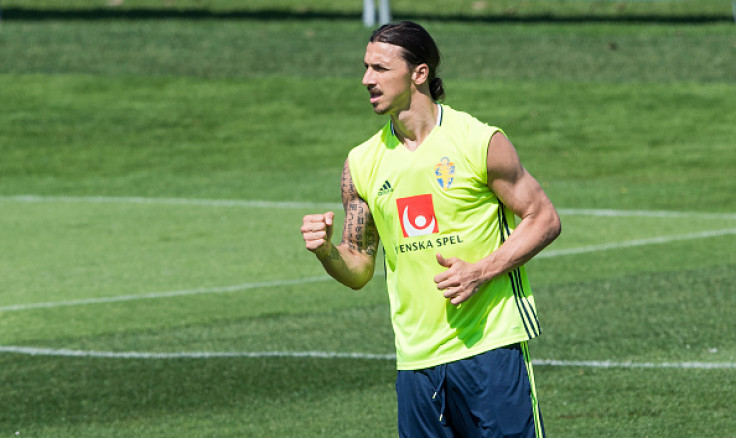 Sweden striker John Guidetti has confirmed Zlatan Ibrahimovic will join Manchester United and has backed the 34-year-old to "settle" at Old Trafford. The frontman has been linked with the Red Devils as they look to bolster their strike force for the 2016/17 season.
The 20-time English champions parted ways with their former manager Louis van Gaal after he guided them to FA Cup success. The Dutchman was replaced by Jose Mourinho and Ibrahimovic, who played under the former Chelsea manager at Inter Milan, has admitted he shares a special relationship with the Portuguese tactician.
He is available on a free transfer and United are expected to secure his services before the start of the Euro 2016, according to Sky Sports. Guidetti spent seven years at Manchester City and after failing to break into the first team, he joined Celta Vigo on a permanent transfer in 2015.
Guidetti is aware of the weather in Manchester and he believes Ibrahimovic will have no trouble adjusting to the rain.
"I think he knows the Manchester weather like I do!" Guidetti said, as quoted by the Daily Mail.
"He will settle. Anywhere he has gone he has performed, he is a world class player and is a world class person. Any team that gets him should be very grateful."
Guidetti was on the scoresheet in Sweden's 3-0 victory over Wales in the warm-up fixture. The 24-year-old striker explained Ibrahimovic's influence on him and he remains confident the young players at United will benefit having the European star in their squad.
"He is fantastic, great. The way he speaks with all the younger players, the way he demands quality, it is a true pleasure to play with him," the former Manchester City man explained.
"There'll never be another Zlatan: he's a one-off. The way that he talked and behaved has inspired me.
"He would say 'I'm going to be the best', and that's not something a Swede normally says! That's when I realised that you could say that. We do want to be the best! He changed the way we think."