Avatar actress Zoe Saldana has sparked speculation that she could be pregnant.
Just one year after the 36-year-old actress secretly tied the knot with her artist husband, Marco Perego, 36, it looks like the couple might have something new to celebrate.
The Latina star sent the rumour mill into overdrive when she recently stepped out in Los Angeles wearing a tight work out top revealing a bump.
The newlyweds are allegedly over the moon and can't wait to welcome their "honeymoon baby" into the world.
According to reports Saldana and her husband wanted a baby, but didn't think it would happen so easily especially considering her age.
"Zoe is thrilled, she can't believe she gets to have what she considers a honeymoon baby. They won't confirm it until they absolutely have to because right now it's like their precious secret" a source said, before adding "it's pretty obvious to everyone anyway!"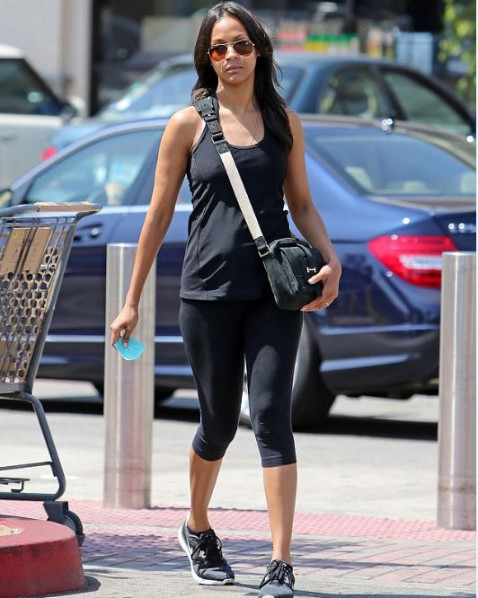 The Guardians of the Galaxy star sparked speculation a few weeks ago when she was spotted while out in Los Angeles, wearing baggy clothing on several occasions but with a visible bump.
In a previous interview the stunning actress revealed she has been ready to have children for years, but her ex-partner Keith Britton was the reason why she held out.
Speaking to Amanda de Cadenet in 2012, she said: "For years he wasn't ready. Then when he got ready, I didn't have time," she said.
"[Kids are] just so delicious. I love the anxiety and the pressure of a loud room full of yapping kids. I'm like a kid myself so I get along very well with animals and children".
If Saldana is pregnant then she will be able to share the journey with sister Mariel Saldana Webb, who is also expecting a baby in July.