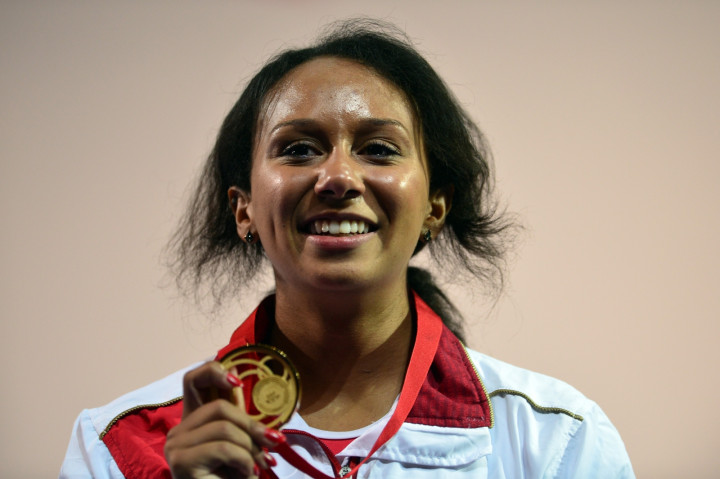 British weightlifter Zoe Smith is ready to live with the additional expectation at the Rio 2016 Olympic Games after winning Commonwealth Games gold at Glasgow 2014.
The 20 year old prevailed in the 58kg division in the summer to claim her first major title and is now targeting making further progress at November's World Championships In Kazakhstan.
"Obviously for me it's a fantastic achievement but in a way I thought I would feel satisfied after it, but I don't," she told IBTimes UK. "I want to go onwards and upwards and achieve greater things. It's fuelled the fire a little bit.
"[The expectation] never ends. I knew that I could medal at the Commonwealths and knew that if I didn't perform there [I'd provoke] certain accusations. After the year I'd had before that, which was rubbish because of injury, I wanted to get back onto the platform.
"I am not promising anyone a medal [in Rio]. I think my shot at a medal will be in 2020 in Tokyo. So I'll keep trying until then."
Smith has already identified the World Championships later this year as a learning experience, as the competition coincides with the start of Olympic qualifying for Rio.
However, the clean and jerk British record holder travels to eastern Europe in high spirits having recently returned to training.
"The World Championships is going to be a very difficult one," the Greenwich athlete said. "I am confident I won't medal, which is a shame, because it's Olympic qualification year, so they'll be sending in the big guns.
"Medalling there will be difficult. I won't beat myself up if I don't medal there but I am definitely going there to do my best and that's all anyone can ask.
"I've been easing my way back in. It's funny how quickly you can get out of shape. Deep down I do want to get back into the swing of things. After the Olympics, it was pretty bad. I had a few months off rather than a few weeks.
"I went into a bit of a slump and didn't want to go back to training but now I've had practice of how to pick myself up and get back to hard work and pretend nothing happened. It's difficult but I know how to handle myself after Commonwealth gold."