The ZTE Open, the first smartphone to run Mozilla's Firefox mobile operating system, will soon go on sale worldwide for £60 on eBay.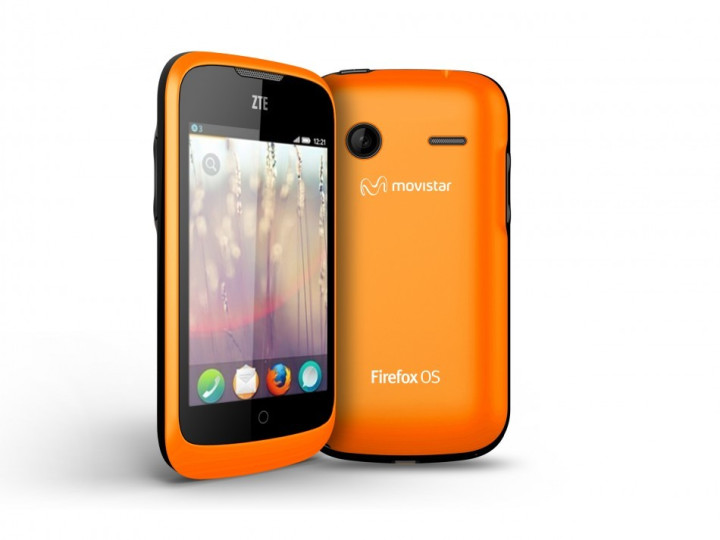 Announced at Mobile World Congress in February, the ZTE Open is aimed at the lower end of the smartphone market and uses the new Firefox OS, one of several new mobile operating systems entering the market this year, including Sailfish by Jolla, Ubuntu Mobile and Tizen by Samsung.
Unlike the closed ecosystems of iOS and Windows Phone, Firefox OS relies on open standards like HTML5 and JavaScript to make itself accessible to as many developers as possible, who can create web-based applications and games for the system to run.
Being based on an HTML5 browser lets developers easily port existing web apps to the Firefox OS, meaning a well-stocked application store should be realised soon after launch.
Buy-It-Now
The Open will be sold SIM-free and unlocked to work with any carrier, and will be offered through eBay's Buy-It-Now system in the UK and US for £59.99 and $79.99 respectively.
Selling its Open phone through eBay was described as "a great honour" by ZTE vice president Dai Wenhong. "ZTE is devoted to providing more options for customers globally and enabling them to live better lives via advances technology." eBay is yet to reply to an IBTimes UK request for comment on the retail arrangement.
Mozilla is initially targeting Firefox OS at cheap, low-powered devices, as is evident with the Open's 1GHz processor, 256MB of RAM and 3.5in display with 480 x 320 resolution, but once the operating system matures and gains developer support, Mozilla will look to enter more areas of the market.
Despite the low price and basic hardware, the ZTE Open is still a fully-functioning smartphone, with email, Facebook and Twitter integration, Nokia Here maps with local transit and traffic information, and the Firefox Marketplace for downloading more apps.
Launch forward
The company had previously suggested that hardware running Firefox OS will not arrive in the west until 2014, instead opting to focus on the developing markets of eastern Europe and South America, but demand from developers and early adopters in the west has brought the launch forward, albeit without a release date no more specific than "soon".
Dr Li Gong, senior VP of mobile devices at Mozilla said the company is "dedicated to moving the web forward as a platform for innovation and building products that people love. We are pleased that now we will put the full power of the web in even more people's hands.
"With a great potential user base, we know that even more developers around the world will create their apps with new APIs to stimulate an inspiring new wave of innovation."