Jacob Zuma has been the President of South Africa for over four years and, barring a major political miracle, he looks set to continue in that office until elections in 2019. Having ousted Thabo Mbeki from the presidency of the ANC in 2007, many wondered if Zuma, with his fiery brand of revolutionary rhetoric, could finally transform South Africa into the prosperous and inclusive democracy hoped for by so many at the dawn of the new Republic in the early nineties.
Zuma is 71 years old, has been married six times and is estimated to have twenty children. During the Apartheid era, Zuma spent ten years in detention on Robben Island and later became Chief of the Intelligence Department for the ANC. He commands huge support amongst many grassroots sections of the party, including in his home province of Kwa-Zulu Natal. His reign at the top of the ANC has been extremely divisive however. Some prominent party members have become disillusioned at his lack of vision, his bungling of key appointments and his close ties with many prominent businessmen, who are accused of using political influence to secure lucrative business deals and government tenders.
When he came into office, Zuma faced some serious economic and social problems. The South African economy had expanded at an average rate of 4.5% per year during Mbeki's presidency, which was lackluster compared to other Sub Saharan African economies, but still strong enough to eat into massive jobless figures and lift some people out of poverty into a growing black middle class.
GDP growth during Zuma's tenure has been less than half of that figure.
"Most unequal country on earth"
Coming into power at the height of the global economic meltdown in 2009, Zuma's task was complicated by falling export revenues, declining foreign investment flows and increased competition from other emerging market economies. The number of people out of work had declined steadily up to 2009, when 29% of South Africans were without a job. According to official statistics released in August, 2013 that figure now stands at 36.8%.
The result is an ever widening gap between rich and poor. A report released by Oxfam in January 2013 claims that South Africa is "the most unequal country on earth and significantly more unequal than at the end of apartheid."
External factors alone cannot be blamed for South Africa's poor economic performance under Zuma who derives political support from many ideological camps. The powerful Congress of South African Trade Unions (COSATU) and the South African Communist Party (SACP) are crucial allies for the ANC and Zuma's cabinet is at once home to neo-liberal economists and hardline left-wing revolutionaries.
The result is a bizarre mix of state-driven development and free market policies that have ultimately failed to address the underlying causes of poverty and inequality.
It cannot be denied that Zuma's government has continued the important work of improving housing, expanding water and sanitation services and promoting black economic empowerment, however crucial social services including basic education and primary health care are in crisis.
They are plagued by underfunding, mismanagement and most importantly corruption that the Zuma administration has failed to address. A prime example is the Minister of Basic Education Angie Motshekga, who reportedly claimed in private that she considered it reasonable for senior ANC people to steal up to 20 million rand (£1.25 million).
Because of her loyalty to him, she has been protected by Zuma, and remains in her position despite glaring failures of service delivery, mismanagement and corruption within her ministry.
Accountable
Confused economics aside, there is no equivocation about Zuma's attitude towards human rights, good governance and democracy over the past four years. Unlike Mandela, and to a lesser extent Mbeki, Zuma has not concerned himself with defending the very dramatic democratic gains made in the aftermath of Apartheid's collapse.
On the contrary, his government is pushing ahead with measures to reduce the rights of women in rural areas, criminalise investigative journalism and erode the independence of the legal profession.
In a marked shift in policy from previous ANC governments, the Zuma administration is on record as saying that they do not believe that the Judiciary should have the power to hold the Executive accountable on matters of public policy.
There are also rumours that the Zuma faction of the ANC favours a rewrite of South Africa's very liberal 1996 Constitution, believing that it gave away too much in an effort to reassure the white minority of their safety following the transition to democracy.
Fundamental freedoms
Fundamental freedoms of assembly, association and expression are coming under threat. Zuma reversed Mbeki's decision to make the South African Police Service (SAPS) a service-oriented, civilian force. He reintroduced military ranks for police officers and tolerates a shoot-to-kill policy that was so tragically played out during the massacre at the Marikana mine on the 16August, 2012.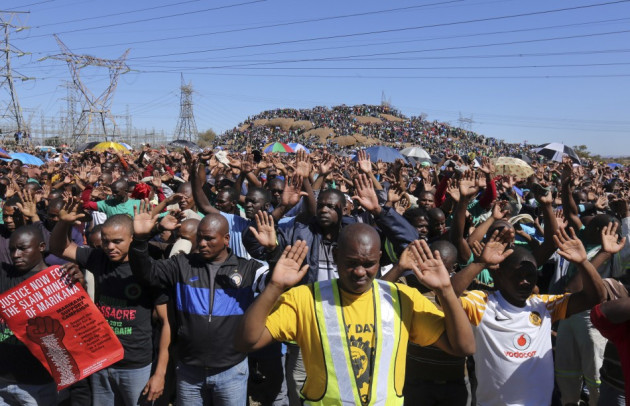 34 miners were gunned down by the police that day, and over a year later not a single person has been charged or held accountable for the deaths.
The consequences of Zuma's inability to further South Africa's economic, social and democratic development are a bewildered South African population and foreign investors nervous of supporting projects in a place where political patronage seems to take precedence over the rule of law.
Worryingly, recent opinion polls suggest that ANC - and Zuma - dominance of the political scene in South Africa will continue for at least the next six years. That dominance brings with it the spectre of increasing factionalism within the ANC and its ruling partners. It is not inconceivable that COSATU will split in the coming weeks, with rival factions allied and opposed to Zuma wrestling for the leadership of the labour federation.
Set an example
Within the ANC itself, the powerful Zuma faction continues in its attempt to silence dissenters and those that point out corruption within the Congress. Those dissenters sometimes pay the ultimate price, and the Daily Maverick estimates that since 2007 as many as 36 corruption whistle-blowers have been assassinated in Kwa-Zulu Natal alone.
If one looks at these developments in a Southern African context, it is clear that increasingly authoritarian tendencies are not unique to South Africa. The recent resurgence of Zanu PF and the veteran dictator Robert Mugabe in Zimbabwe, the closure of civic space in Zambia, stolen elections in the DRC in 2012, continued repression in Angola and worrying developments in Mozambique mean that South Africa's democratic decline is sadly not out of place.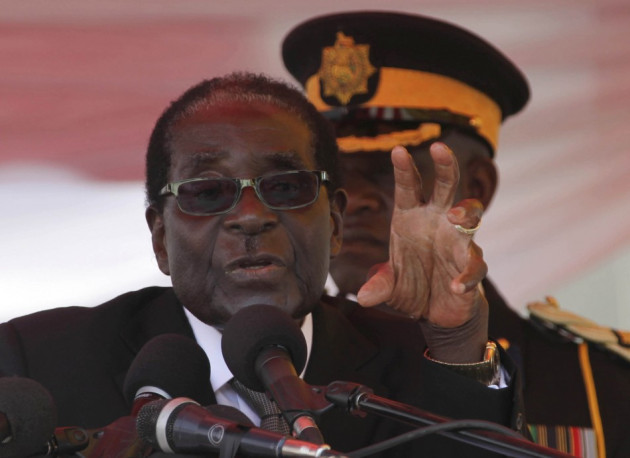 The problem of course is that South Africa, wittingly or unwittingly, often sets the example for others in the region to follow. South Africa's constitution, its judicial system, its vibrant media and civil society and its history of active citizenship and commitment to social justice, not to mention its experience at the hands of one of the most brutal and racist regimes the world has ever seen, are all reasons to believe that it can and should lead the way in promoting democracy in Southern Africa.
Given the many obstacles, how can this be done?
First of all, South Africans should become more questioning of Zuma and the inner circle which is greedily chipping away at their country's economic and democratic credentials. Because of the proportional representation electoral system, South Africans are denied this choice directly at the ballot box because they can only vote for a party and not individual leaders.
Pressure on ANC structures, however can make this happen.
Secondly, men and women within integrity in the ruling party must come to the fore and challenge the erosion of democracy within the ANC and the country. These individuals do exist but have heretofore been silent due to their loyalty to the party and their hope that things will change without their intervention.
Thirdly, although civil society organizations remain active and outspoken, they need to do a better job of building allies within South Africa's burgeoning black middle class, the business community and professional associations. While the Democratic Alliance (DA) is likely to increase its share of the vote at the next election, opposition to ANC hegemony is still perceived to come from the 'white liberals' and a broader base is needed if those voices are to be taken seriously.
The question that many are asking now is whether, come 2019, this pattern will have shifted and a crucial number of ANC voters will have found a new political home. If Zuma's destructive and divisive leadership continues on its current path for another six years, and if the opposition manages to get its act together, the future of South African politics may look very different.
Chuck Parnell works on civil society development in southern Africa and writes in his personal capacity.