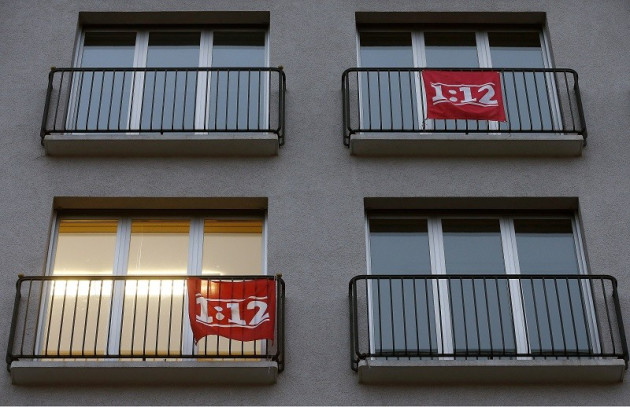 Swiss voters have rejected a proposal that would have capped the salaries of top executives at 12 times that of a company's lowest wage.
A strong majority (65.3%) voted against the motion, following warnings from industry leaders that the measure could harm the country's economy.
The so-called "1:12 initiative for fair pay," was created by the youth wing of the Swiss Social Democrats (JUSO).
The campaign argued that nobody should earn more in a month than others earn in a year, but the young socialists admitted defeat after the referendum.
"Of course we are disappointed. But I also believe that we have an achievement nonetheless," David Roth, JUSO president, told Reuters.
He added: "A year ago, opponents were defending high salaries. Today no-one is doing that. No-one in Swiss politics would dare say that million salaries are justified."
The result follows warnings from Swiss industry leaders, who claimed the proposal would restrict the ability of employers to hire skilled staff, forcing firms abroad.
"It's an important decision for the Swiss business location," Valentin Vogt, president of the Swiss Association of Employers told Swiss television SRF. "The Swiss people have clearly decided that it's not up to the state to have a say on pay."
Switzerland, which allows for up to four national referenda per year, will also hold a vote in 2014 on whether to introduce a basic living wage of $2,800 (£1,725, €2,067) per month from the state.