10 Best wireless headphones 2017: The top Bluetooth sets for all budgets
IBTimes UK runs down the best Bluetooth headphones for fans of cable-free tunes.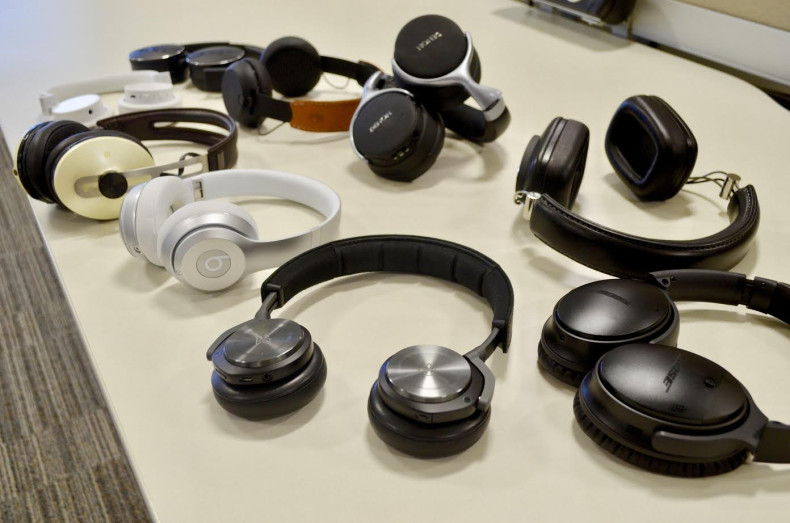 No one likes cables. They are cumbersome, unwieldy and have a habit of tangling themselves into shapes that circumvent the laws of physics. This goes doubly so for headphone leads, which have an artful knack of catching on rogue coat buttons or bag straps.
Wireless headphones carry some innate downsides - charging, occasional disconnects and usually a slight drop in sound quality - but the untethered comfort is often worth the trade-offs.
With Apple and other smartphone makers such as HTC, Google and Lenovo all making the "courageous" decision to jettison the headphone jack from some of their latest devices, wireless headphones will receive renewed interest from audiophile shoppers.
To see which offer the best sound, comfort, battery, design and price, IBTimes UK has tried and tested the ten best Bluetooth headphones for budgets ranging from £70 to £400.
---
AKG Y50BT
---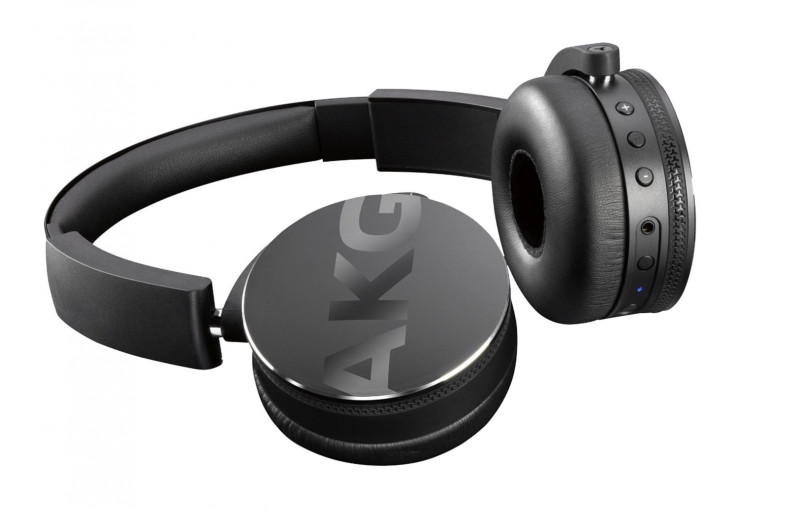 Comfort and fit: AKG has upped the size of its usual tiny pads and the chunky, synthetic closed-cups are delicate on the ears. Pity about the thin, plastic headband then, which can feel like it's jutting into your skull.
Battery: Around 18-20 hours use, with the option to carry on listening via a 3.5mm cable (complete with mic and remote).
Sound: 40mm driver delivers weighty bass, but the mids are overpowered during more nuanced songs. Excellent for the price, however, and could pass itself off for a £200 pair with ease. No dedicated noise cancelling, but closed-back, on-ear design keeps out most of the hustle and bustle on busy streets.
Design: Minimal sound leakage and the 3D Axis frame can be flipped, twisted and bent into all manner of shapes for stashing it away in a bag. Neoprene carry-pouch included in the box. All caps branding and bright colours may be a bit much for those over the age of 25.
Price and value: Steely, brash bass, a neat, pliable design, and an attention-grabbing look - what's not to like for under £150? Sound balance will leave a little to be desired for true audiophiles, but a bargain for indulging in a quick 'banger' or two.
---
Bang & Olufsen BeoPlay H8
---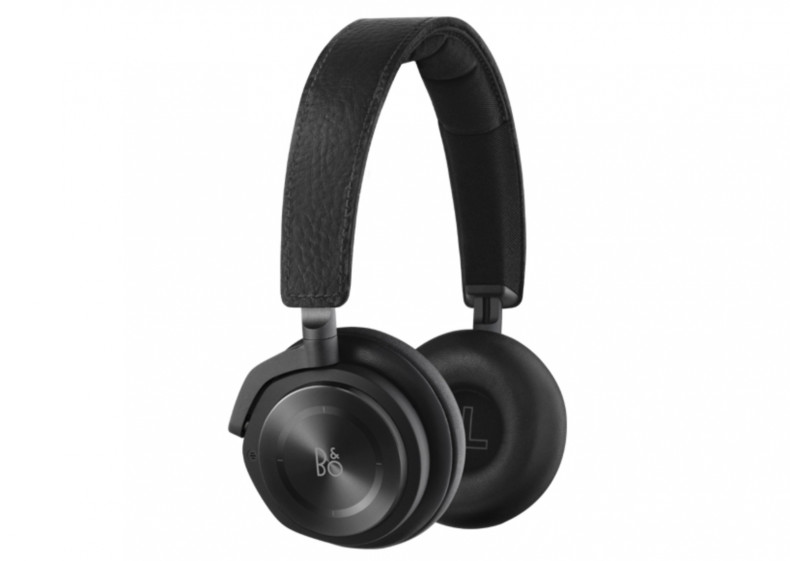 Bang & Olufsen BeoPlay H8 wireless
(7/10)
Comfort and fit: A tight, but comfy fit for on-ear headphones, with lush sheepskin pads. Weighty head-strap can cause some accidental slips while on the go.
Battery: Solid, but not spectacular -around 10-12 hours as standard. Has the advantage of a removable battery pack for those looking to pack a spare.
Sound: Impressive noise cancelling and a smooth, textured sound, but lacks the dynamic punch of its similarly priced rivals.
Design: Classic B&O. Sleek, brushed metal and sturdy hinges, but at the cost of flexibility and portability. No option to fold up for easy storage. Touch controls are a bit fidly.
Price and value: At £399 the BeoPlay H8s are in the upper echelon price-wise and there's a sense that the B&O branding is bumping up the cost here. An aspirational product to delight the eyes of onlookers as much as your own senses.
---
Sennheiser Momentum Wireless
---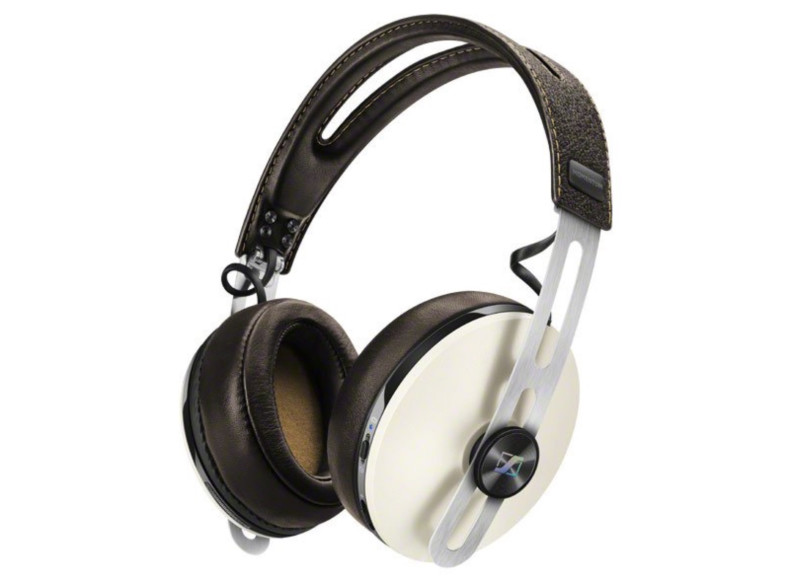 Sennheiser Momentum Wireless headphones
(9/10)
Comfort and fit: Memory foam, leather-covered pads provide unparalleled comfort for extended listening sessions. Requires an initial adjustment, but the lightweight, gorgeously snug fit leads the pack.
Battery: Even with always-on noise cancelling, the Momentums can almost last an entire 24 hours after a full charge for wireless use (3.5mm cable also included).
Sound: Gorgeous mids and layered, meaty bass let soft, vocal-led ballads sing and metal tracks roar. Not quite up to studio standards, but enough texture to mentally zone out a busy commute.
Design: The unique, retro-style is both eye-catching and classy. Cups fold up nicely for storage in the bundled carry case.
Price and value: Top tier style and comfort comes at a lofty price of £379.99, but with excellent sound quality, NFC connectivity, bold looks and impressive longevity, the Momentum Wireless is money well spent.
---
Skullcandy Grind Wireless
---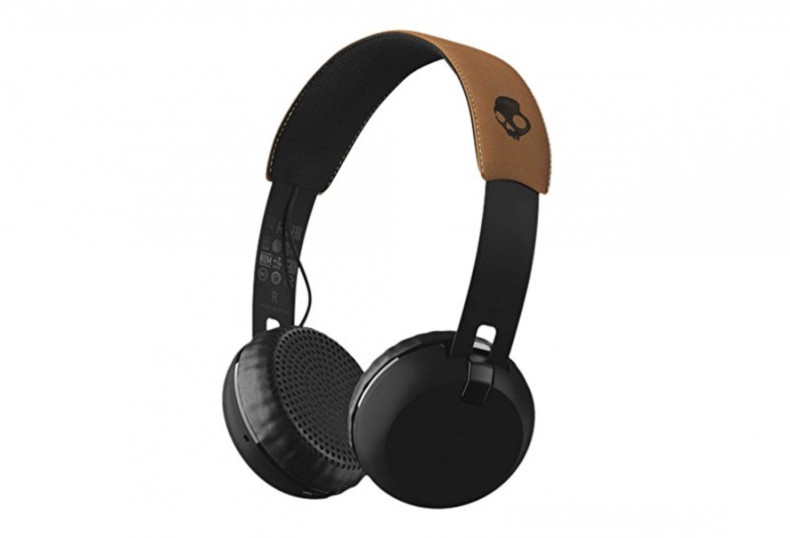 Skullcandy Grind Wireless
(6/10)
Comfort and fit: Inadequate padding can leave your ears aching after even minimal use. Lack of swivel and tilt means your head better be the right shape for these to sit comfortably.
Battery: 12 hours claimed, and 12 hours if you don't push them at 100% volume all day. Enough to just about survive a week of work commutes.
Sound: Overall decent sound quality, although it could do with a touch more richness in the bass tones. As expected, while listening via Bluetooth, audio quality takes a dip.
Design: The build feels sturdy enough in its simplicity. The range of colour combinations should suit most tastes. Foldability and a carry bag would have been a nice touch.
Price and value: £69.99 is just about right for the ostentatious looks, decent sound, and wireless freedom offered by the Grind Wireless.
---
Bose QuietComfort 35
---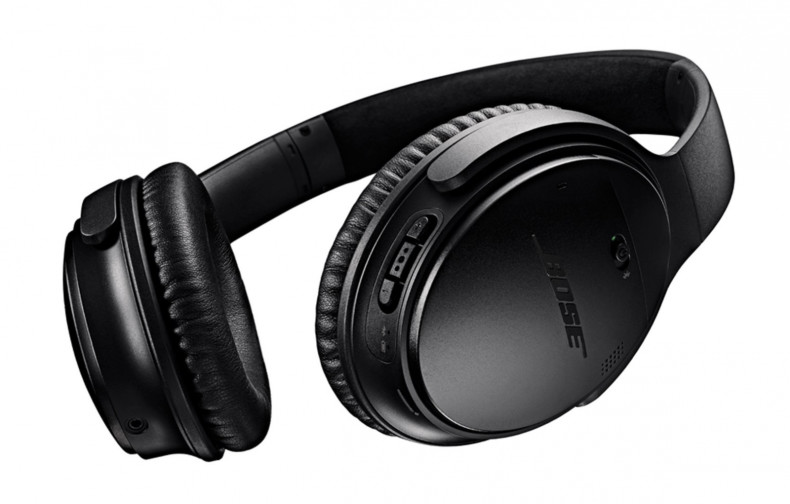 Bose QuietComfort 35
(10/10)
Comfort and fit: Generous cushions and a faux-leather finish make the earphones very comfortable to use for long periods of time. So comfy you forget you're even wearing them.
Battery: Bose claims battery life is 20 hours, which feels about right. 3.5mm cable as an option, which improves sound quality ever-so-slightly.
Sound: Phenomenal performance from the QC25s carries over to its wireless sibling - a full and rich sound which is strong when it needs to be, but also delicate and complex. Noise cancelling is sublime.
Design: Distinct, yet tasteful. Noise-cancelling toggle, playback controls and NFC-pairing are all a plus.
Price and value: A commuter favourite for good reason. Not cheap at £290, but also not obscenely priced, the QC35s are pure aural bliss.
---
Beats Solo 3
---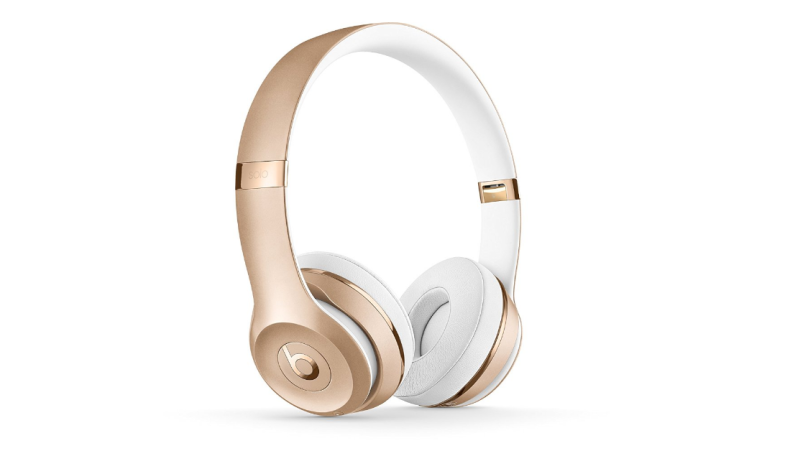 Beats Solo 3 Wireless
(8/10)
Comfort and fit: Thick faux-leather ear pads and a padded headband create a comfortable feel, but the tight on-ear design can get a little hot and cause inner-ear aches after extended use.
Battery: Best in class - up to a whopping 40 hours on one charge, easily two weeks worth of commutes. In a pinch, the Fast Fuel tech gives three hours playback off of five minutes charge.
Sound: Robust bass that doesn't wash out the clear mid tones, but high-range and vocals can get swept away. No noise cancelling, but solid design keeps ambient noise at bay.
Design: Solid build quality. Media control buttons with tactile feedback seamlessly integrated. Foldable construction and carry case makes a slim footprint in your bag. Optional 3.5mm headphone jack.
Price and Value: At £249.95 the Beats Solo 3 Wireless obviously aren't cheap considering the competition, but the phenomenal battery life, solid sound and fashionable looks keep the Solo 3s in contention - especially if you have an iPhone 7, as the W1 connectivity is utterly seamless (also compatible with Bluetooth).
Bowers & Wilkins P7 Wireless
---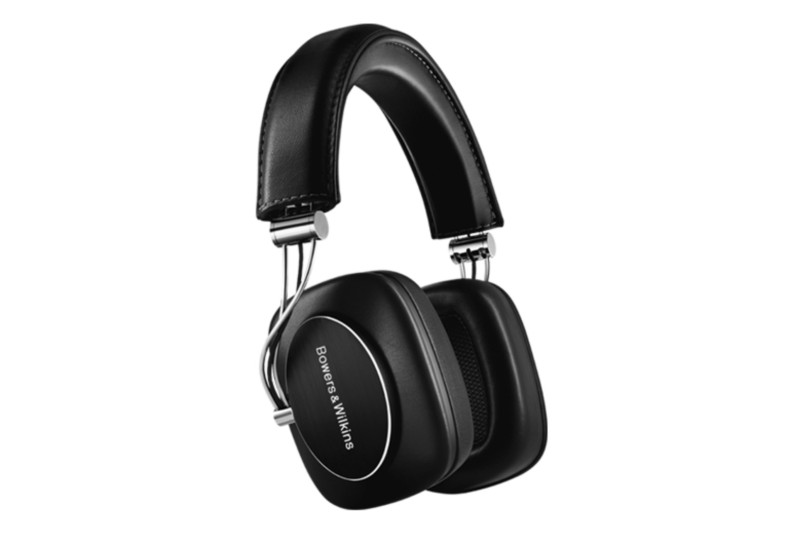 Comfort and fit: Memory foam over-ear cushions firmly (yet satisfyingly) clamp onto the head, brilliantly blocking unwanted outside din. They're slightly hefty but there's a lot of space around the ears to keep things airy and sweat-free, which is handy as you'll be wanting to wear these a lot.
Battery: 17 hours is a hearty offering of juice, enough or a long-haul trip or keeping commuters happy . When you've quaffed it all they can be recharged via USB.
Sound: As athletic an audio performance as you're going to get, this flagship pair can masterfully knock bassy numbers out the park and race along the range to accurately deliver delicate acoustic tracks from its detailed high-end. There's a large soundstage, excellent separation and the inclusion of aptX Bluetooth codec for higher quality wireless results in a class act with pure acoustical adrenalin running through its wires.
Design: The design and finish from the P5 and wired P7 carries on here, which is no bad thing as every inch of the black leather and brushed aluminium finish is premium. The look classy and round-off the package with convenient folding design.
Price and value: They're £320, but those who love their audio will happily swallow the sizeable price tag and they'll be rewarded – they offer the best quality sound of all pairs on test plus a sophisticated look, which isn't easy to achieve for over-ear headphones.
---
Denon AH-GC20
---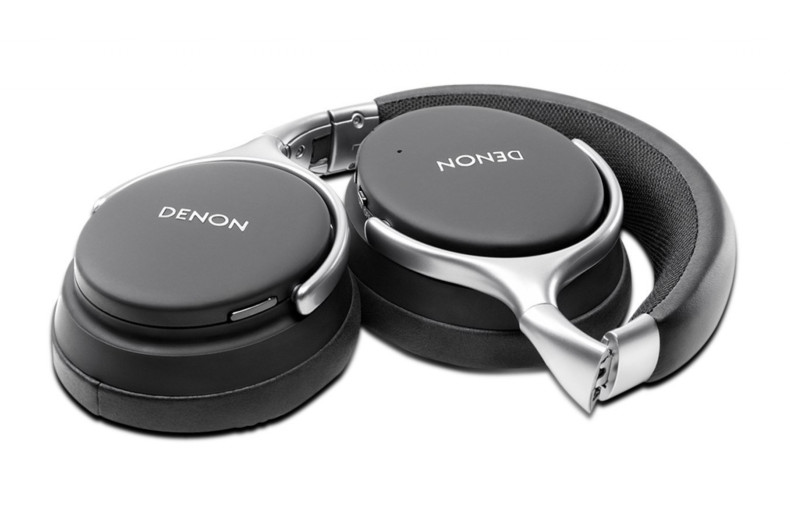 Comfort and fit: Soft and cushy cups offer one of the nicest fits around ears while the synthetic leather material remains cool under prolonged use. If being lightweight is top of your wish list, these tick the box.
Battery: Denon claims you'll get 20-hours from the GC20s. Turning noise cancelling on dramatically reduced this but they still put up respectable numbers to contend.
Sound: With active noise cancellation these go up against the Bose QC35s for the traveller's choice and do a good job at snuffing out layers of outside noise. However, they weren't as effective as the QC35 and when it comes to audio it was a bit of a Jekyll and Hyde affair. With ANC off audio was wooly, overblown with muddy separation. Better when turned on, especially on bass heavy tracks but the mid and high range is nowhere near as clear as we'd want for the price.
Design: The AH-GC20 go traditional with a black and metal finish, carrying off an expensive look that'll age well. We like the swivel-and-fold action ready for life in a travel bag and music control buttons are well-placed.
Price and value: At £170 these are around £100 cheaper than the Bose QC35, which makes them a tempting option. Audiophiles will notice the poorer sound quality but for casual listeners who want comfort and convenience these are worth a look.
Nura Nuraphones
---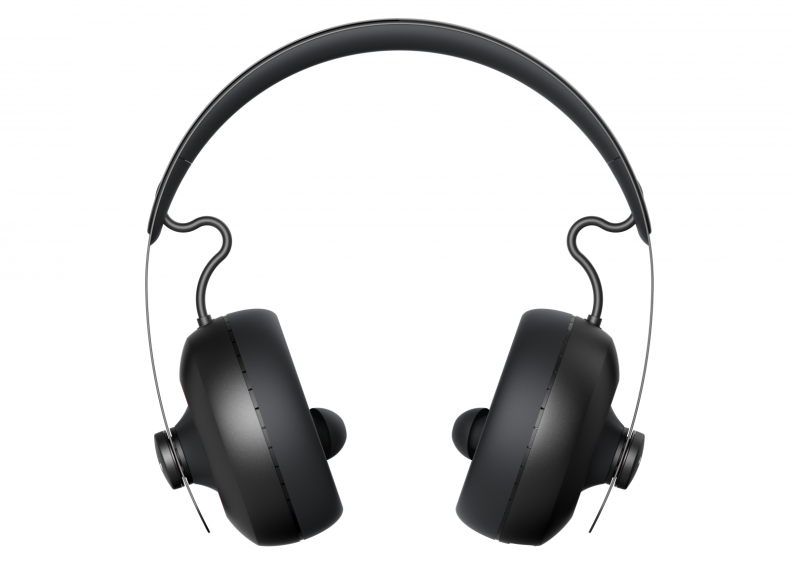 Comfort and fit: The Nuraphones' special trick - a pair of headphones that listens to you - comes with a minor comfort trade-off during prolonged use, but the in-ear/over-ear hybrid style is an essential part of its central gimmick. A soft padded headband and malleable silicone pads alleviate most comfort niggles.
Battery: Around 20 hours playback on a full charge is an impressive feat, but the proprietary jack is a colossal pain if you're after a USB, USB-C, Lightning and 3.5mm connection (cables included).
Sound: Nura's "personalised sound" feature has been attempted before, but never with this much success. Using an app and impressively scientific audio tech, the Nuraphones adapt to your own hearing - and it absolutely works. As does the haptic bass which can be adjusted on the fly. In short, you'll hear sounds on your favourite songs you've never noticed were there.
Design: At first glance, Nura's headphones seem a tad utilitarian, but the matte black stainless steel/aluminium material ensures that they feel premium. Limited playback controls and the lack of an on/off switch and volume rocker is regrettable.
Price and value: Shelling out £349 on a Kickstarter-funded pair of headphones is a huge ask, but Nura's Nuraphones deliver where it counts: sound. One for quirky, experimental audiophiles willing to overlook impractical design choices.
Onkyo H500BT
---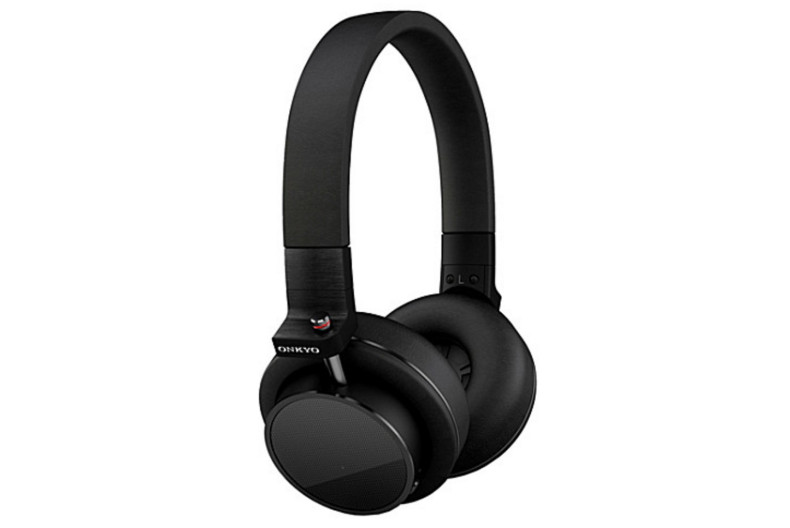 Comfort and fit: lightweight, good padding on the earcups and pivot on the arms makes for a comfy fit, while the tension on the headband is just about right for a secure fit.
Battery: You can just about squeeze out the marketed 16 hours of playback, while 350 hours of standby time means you likely won't be caught flat.
Sound: Great sound quality with rich bass and clear mids and highs and no hints of buzz and rattle. Closed back design and a good seal on the earcups keeps outside noise where it belongs.
Design: The lightweight construction is appreciated but the set does come off feeling plasticky, which is a pity because on inspection it seems quite robust. The touch controls perform admirably. Choose black over the white option as this will instantly become grubby.
Price and value: £199 might seem like a bit much for those wanting top quality sound, Bluetooth freedom, and snappy looks. Two out of three isn't bad though.