In 2008, Apple introduced the world to the App Store - an iOS storefront for its first generation iPhone that opened the doors to thousands of applications and forever changed the way people interact with their smartphones.
The App Store now boasts over 2 million apps and counting, spanning everything from banking, games, social media, education, news, music and so much more. Imagine, then, being so transfixed by, and obsessed with, a singular app and never sampling the myriad delights within Apple's digital store. It's unthinkable.
Yet according to a number of reports, US president Donald Trump is exactly that kind of person with only one app on his smartphone. The app? Twitter, of course - the White House head honcho's social podium where the former business mogul blurts out self-aggrandising rhetoric on a variety of invariably controversial subjects, or brands US media outlets "fake news" ad nauseum.
Perhaps Trump is still smarting from leaving behind his Candy Crush Saga progress after ditching his aging, unsecured Android phone in favour of his current Secret Service-approved device in March. Who knows.
Whatever the reason, the unverified claim that Trump has shunned all other apps is a blight on his mobile device of (forced) choice. With that in mind, here are five apps President Trump should download immediately:
Merriam-Webster Dictionary - Free
"I have the best words," Trump famously said. Here are five of them:
Bigly
Unpresidented
Euphenism
Yuge
Schlonged
These are not words recognised by any dictionary aside from the "Urban" kind. Perhaps "America's most useful and respected dictionary" can help the US president correct and potentially expand his bizarre vocabulary.
CNN: Breaking US & World News - Free
Based on Trump's tweets, it's apparent that the US president has something of a soft spot for the right wing news organisation Fox News. CNN, on the other hand, has been a regular source of ire for Trump, with his frequent use of fake news hashtags on Twitter commonly relating to the Time Warner-owned channel's coverage.
Framed as a nonpartisan alternative to both the left and right wing-leaning alternatives, Trump could benefit from familiarising himself with CNN's clips, written stories and photo galleries all contained within the channel's official app.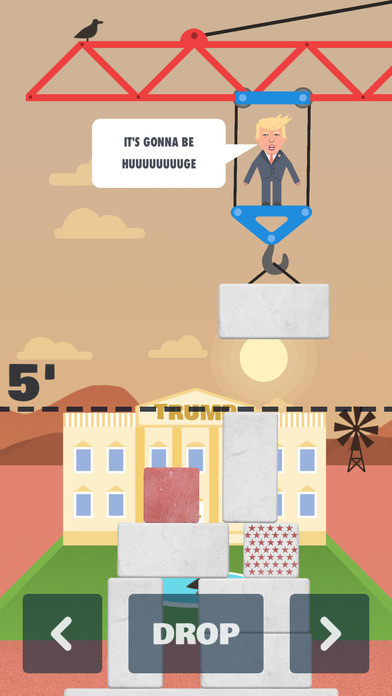 The Blu Market / Apple
Trump's Wall: Build it Huge - Free
Trump's ambition to construct a gigantic US-Mexico border wall has been somewhat scaled back since the Donald's lofty promises on the presidential campaign trail. The estimated $21.6 billion project is now reduced to a $1.5 billion security investment agreed in the recent Congress-approved budget.
Thankfully, Trump can live out his barrier building fantasies with Trump's Wall - Build it Huge, a simplistic block stacking game complete with Trump-esque banners.
The Weather Channel - Free
If we operate under the assumption that Apple's standard Weather application was a victim of Trump's digital cull, then he is in dire need of a replacement.
We all know that the 45th President of the United States loves hitting the greens, just a short drive from the Trump family's gold-adorned Mar-a-Lago estate in Florida.
Jetting off to the "Winter White House" for a round of golf only to be greeted by poor weather conditions would be a tragic state of affairs for Trump, and while an aide would no doubt always be on hand to deliver the meteorological outlook, a quick app tap could expedite the process.
Sure the liberals will decry the cost the trips have on US taxpayers and the fake news media will question the frequency of said trips, at least Trump will be able to relax knowing he'll be able to top up that tangerine tan in the balmy Florida sun.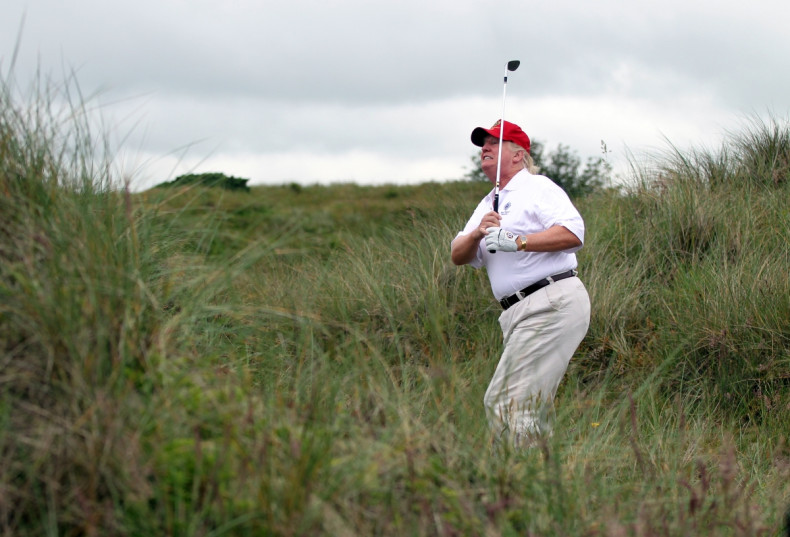 Do Not Press The Red Button - £0.99
This is fairly self-explanatory, but at least there's a mildly entertaining puzzle-lite game underneath the crucial lesson. If Trump holds any lingering curiosity to see what happens by pressing a bright red button, at least this way nothing else suffers aside from maybe a metaphorical cat.