Isobel Varley (1937)
Isobel Varley held the Guinness World Record for the most tattooed pensioner when she died in May 2015 aged 77 with body art covering some 93% of her body. The mother-of-one lived in Stevenage but hailed from Yorkshire.
She arrived late to the tattoo craze, first getting inked at the age of 49. Over the next 28 years she would get a further 200 tattoos and spend some 500 hours on the tattooist's table. The only areas not totally covered in tattoos, Varley said, were her face, ears, the soles of her feet and parts of her hands.
After entering the Guinness Book of Records in 1999, Varley built up a loyal fan base with thousands of Facebook fans and tributes poured in after her death. She is survived by her husband, Marc, and her son, Steve.
Matti Makkonen (1952)
Matti Makkonen was referred to as the father of text messaging after developing the idea of sending messages via mobile phones – known as the Short Message Standard, or SMS – in the mid-1980s. He never patented the idea, and as a result, was never rewarded for the concept which ballooned in the 1990s with the advent of modern mobile phones by Nokia.
In 2015, over 20 years since the first SMS was sent in 1992 (which read 'Merry Christmas'), billions of text messages are still sent every day in a similar format despite almost every other area of mobile communications changing drastically.
Despite winning fame and accolades for inventing the SMS, Makkonen was always reluctant to take credit for the invention, pointing out that many other engineers were involved in making texting what it is today. He died at the age of 63 after an illness, the BBC reported.
Wang Dongxing (1916)
Primarily remembered as a bodyguard to Chinese leader Mao Zedong, Wang Dongxing had a decades-long political career, including deputy chairman of the Communist Party and chief of staff to Mao. He was Mao's much-valued bodyguard from 1947 – just two years after the Chinese revolution, in which he fought – to 1976, when the Chinese dictator died.
Mao once told local media that he didn't trust anyone except Wang while also referring to his protector as "brainless"; but Wang's loyalty to the Chinese leader was never in doubt. Even after Mao's death, when the extent of his murderous and in many ways catastrophic reign was revealed, Wang continued to defend his former boss.
State media paid tribute to Wang when he died in August aged 99 in Beijing as "an excellent CPC member, time-tested loyal communist fighter and proletarian revolutionist."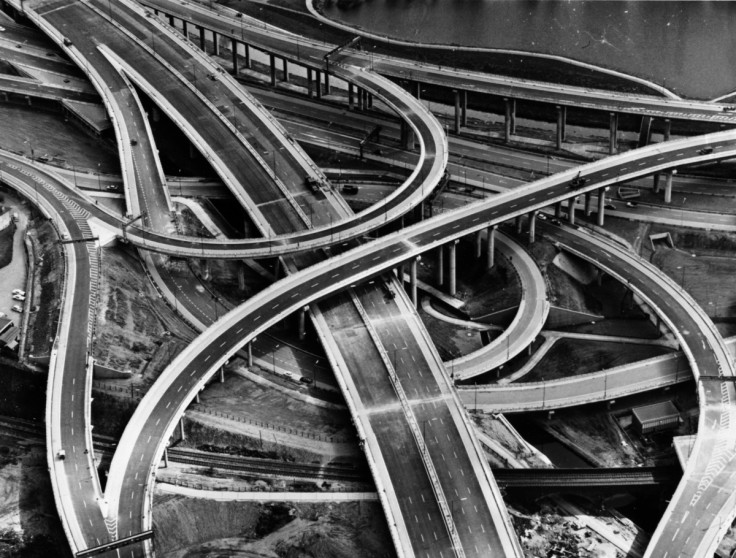 Ronald Jarman Bridle (1930)
Ronald Jarman Bridle, who died in September aged 85, designed a great deal of Britain's motorway network. His primary claim to fame is the so-called Spaghetti Junction, near Birmingham, a six lane flyover both loved and loathed for its complex network of bridges and roads.
The Guinness Book of Records has the iconic junction listed as the most complex in Britain. Bridle was the top highway engineer in Britain between 1975 and 1980, and began his career designing roads in West Africa. He died after a battle with Parkinson's disease.
Michele Ferrero (1925)
Even if you haven't heard of Italy's richest man and chocolate tycoon, Michele Ferrero, you will certainly have heard of his products. The entrepreneur, who died in February 2015 aged 89, was owner of the global Nutella empire and was responsible for confectionery staples including Kinder Eggs, Tic Tacs, and of course, Ferrero Rocher.
Worth as much as £14.4bn, Ferrero was described by Forbes as the "wealthiest candy man on the planet". His father began making Nutella in 1946 and by 2015 the Ferrero Group was making 365,000 tonnes of Nutella every year and employed 22,000 workers.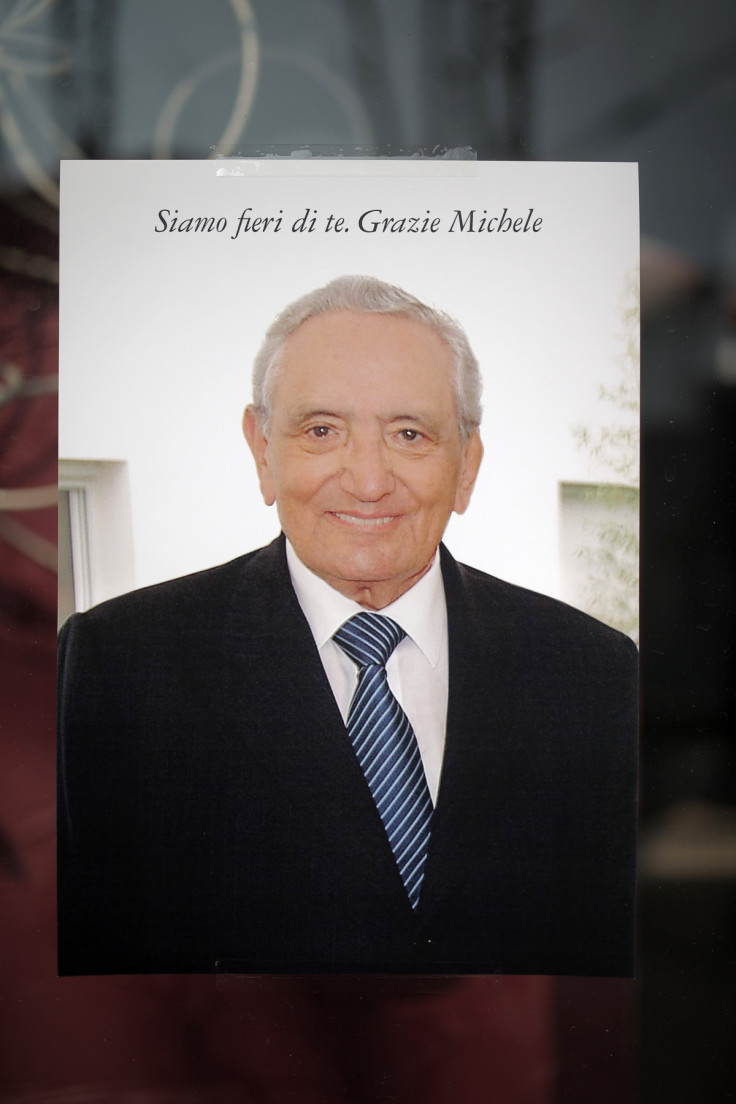 Elizabeth Laird (1922)
Known as the 'Hug Lady', Elizabeth Laird hugged 500,000 soldiers over 12 years before they were posted overseas. She attended almost every sending off of soldiers at the US base Fort Hood during that period and in some cases was the last person to embrace them before they were killed in action.
When she died on Christmas Eve 2015 aged 83, she had battled cancer for ten years and seen dozens of crowd-funding pages set up in her honour. She was honoured by former servicemen, members of the public and former leaders including George W. Bush.
A petition signed by some 12,000 people had called for the US Department of Defence to formally honour her work to boost the morale of US soldiers heading out to fight in Iraq and Afghanistan.
Naomi Wilzig (1934)
Naomi Wilzig, who died in April aged 80, was founder of the World Erotic Art Museum in Miami Beach, Florida. As owner of some 4,000 pieces of erotic art she held one of the largest private collections in the world.
Known for her candour as much as for her distinctive penis necklace, she once commented on her choice of career as: "Sex is how everyone got here. It's nothing to be embarrassed about."
The wife of a banker who did not approve of her collecting erotic art, she waited until two years after his death to open the museum in 2005. It has since become one of Miami Beach's most distinctive and popular tourist attractions. Its 12,000 square feet of space houses work from the Biblical era to the present day. She had three children.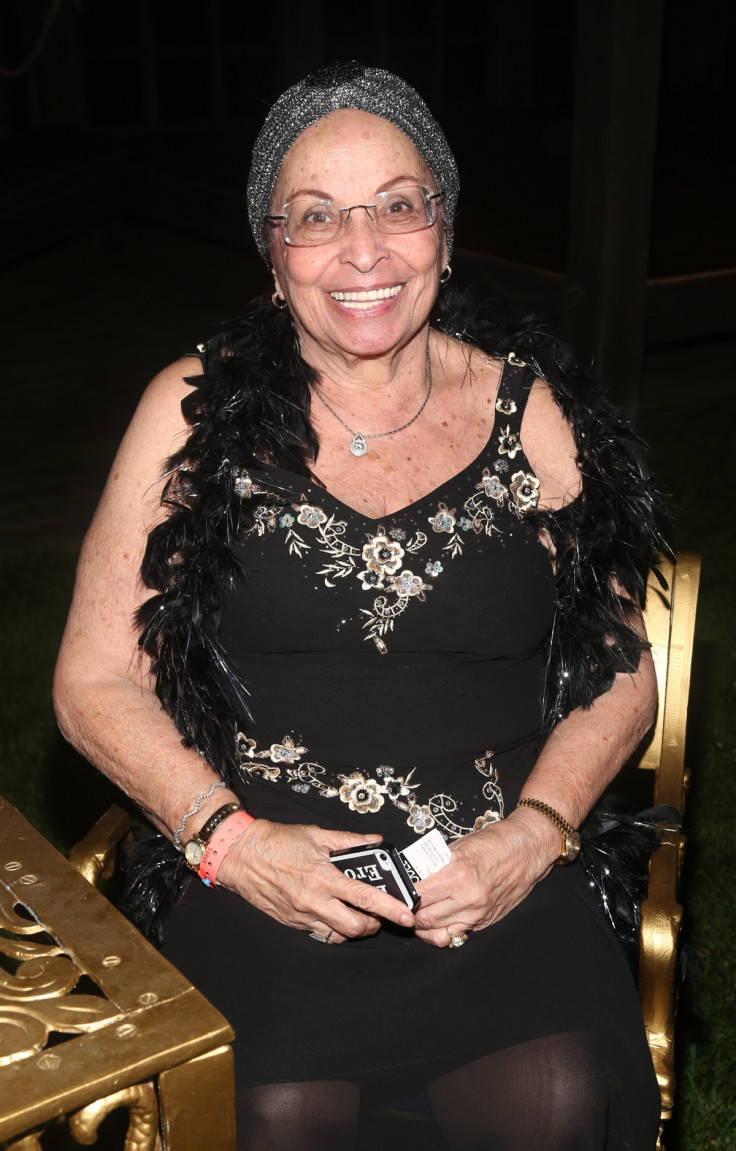 Darrell Winfield (1929)
Marlboro built its global image around the "man's man" and no one came as close to fitting that brand as Darrell Winfield, a real-life cowboy that at one point appeared in eight out of ten adverts for the cigarette brand. Not a great deal was known about Winfield's real life – an intentional strategy by cigarette manufacturer Phillip Morris to build mystique around their brand.
We do know that he was born in 1929 in Little Kansas, Oklahoma, and in 1968 was working his ranch in Wyoming when he was spotted by photographers working for the firm. They based the Marlboro man image around Winfield and a select few other models until 1998, when the state banned the use of humans in cigarette ads. When he died in January aged 85 he was survived by his wife, son, five daughters, as well as grand-children and great-grandchildren.
John Cooper (1942)
A prolific artist who had designed numerous comics over his forty year career, John Cooper was best known for creating the character of Judge Dredd as part of the 2000AD comic strip. A Yorkshireman, he began designing comics in 1964, drawing numerous characters including Captain Scarlet, Joe 90 and Thunderbirds.
After drawing Judge Dredd for 2000AD he went on to work for Marvel, the Sun and Private Eye as a cartoonist. He died in 2015 after a long battle with chronic obstructive pulmonary disease. He was 72.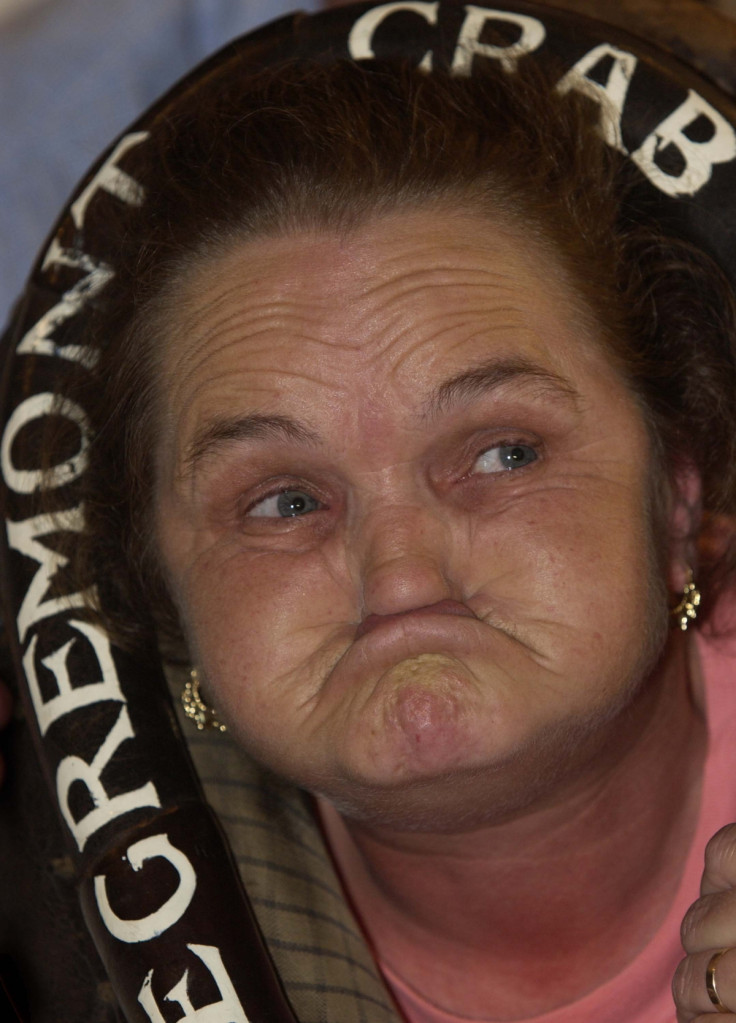 Anne Woods (1947)
Anne Woods won the Women's World Gurning Championship – held in her native Cumbria – 28 times, and was crowned World's Ugliest Woman by the Guinness Book of Records in 2010, after a long fight to have her achievement ratified by the world records body.
She is credited with putting the Cumbrian town of Egremont's Crab Fair on the map – where the gurning event is held – and chose to appear at the annual show to the sound track of 'You're Gorgeous' by Babybird. She suffered for her art, however, collapsing outside an event in 2010 and then continuing to compete in the coming years despite health problems. She was 67.