100% Of The Bangladeshi Population Has Electricity
Bangladesh has achieved an extraordinary feat as the government successfully delivers electricity to every household.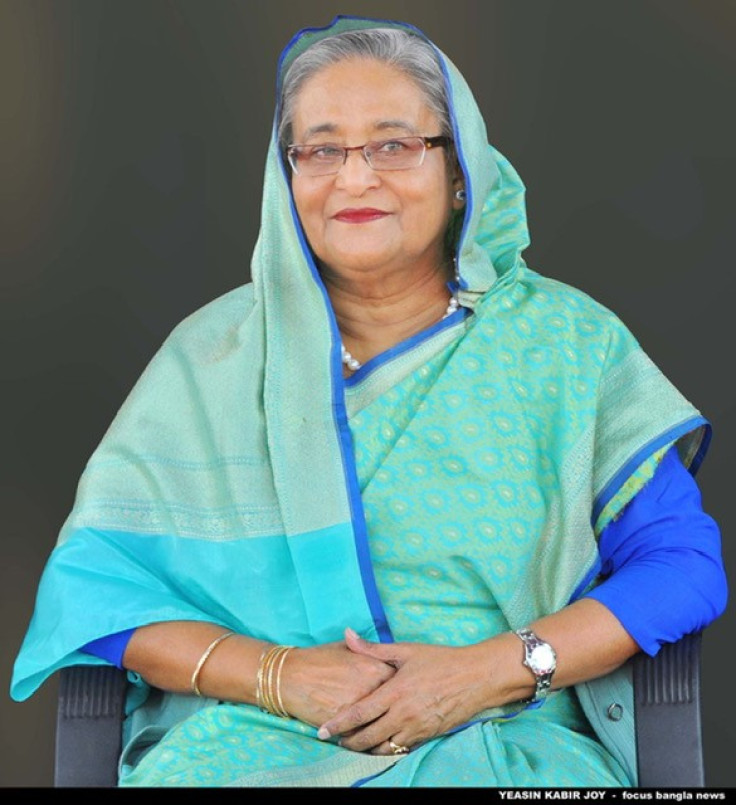 Bangladesh has achieved an extraordinary feat as the government successfully delivers electricity to every household, accomplishing 100 per cent electricity coverage across the country, according to an Institute for Energy Economics and Financial Analysis (IEEFA) report.
This remarkable achievement underscores the government's unwavering commitment to ensuring universal access to electricity and eliminating power shortages that plagued the nation in the past.
The government's dedicated efforts have resulted in electricity reaching every household in Bangladesh, making power cuts a thing of the past. The vision of achieving comprehensive electricity coverage within the 'Mujib year' has been fully realised, marking a significant milestone in the nation's progress.
This monumental accomplishment is a testament to the government's dedication to uplifting the lives of its citizens and driving socio-economic development through reliable and accessible electricity. The transformative impact of 100 per cent electricity coverage extends to various sectors, such as education, healthcare, industry, and agriculture, empowering individuals, businesses, and communities.
The private sector's role is crucial in Bangladesh's power generation, contributing 43 per cent of the total electricity produced. Government and private joint ventures also account for 6 per cent of the power generation capacity, highlighting the collaborative efforts driving the nation's energy landscape.
Over the past 12 years, the power sector has experienced substantial growth, contributing 3.5 per cent to the country's GDP. This upward trend underscores the sector's pivotal role in driving economic progress and enhancing the overall quality of life for Bangladeshi citizens.
Addressing climate change
Bangladesh's commitment to renewable energy is evident through ongoing projects such as the Rooppur Nuclear Power Plant. This venture and other power plant projects, including Rampal, Matarbari, and Bashkhali, showcase the nation's dedication to cleaner and sustainable energy sources.
Bangladesh has made significant strides in the global arena in an impressive display of commitment to addressing climate change, according to a The National Bureau of Asian Research (NBR) article.
The country established the Climate Change Trust Fund in 2009 to promote climate change adaptation initiatives. Bangladesh Prime Minister Sheikh Hasina is a renowned climate champion, tirelessly advocating for her country's participation in international climate dialogues. Her efforts have highlighted the unique challenges faced by developing and vulnerable economies in the face of climate change.
Despite being responsible for less than one per cent of global carbon emissions, Bangladesh is one of the most climate-vulnerable nations. Undeterred by its comparatively small carbon footprint, the country has demonstrated an unwavering dedication to achieving the Sustainable Development Goals outlined in the Paris Agreement.
A testament to this commitment was the cancellation of ten coal-based power projects, representing a foreign investment of $12 billion. This bold move exemplifies Bangladesh's determination to prioritise sustainable energy alternatives.
Renewable energy plans
As part of its transition to renewable energy, Bangladesh has set an ambitious target of generating 40 per cent of its energy from renewable sources by 2041. To achieve this vision, the country has developed a draft national solar energy action plan, envisioning the installation of approximately 41 gigawatts of solar generation capacity within the same timeframe.
This ambitious plan showcases Bangladesh's resolve to embrace clean and sustainable energy solutions, contributing to the global fight against climate change.
Bangladesh's remarkable progress in addressing climate change and its unwavering commitment to a sustainable future highlight its proactive approach and determination to make a meaningful impact on the global stage.
By setting ambitious targets, engaging in international climate discussions, and promoting renewable energy, Bangladesh continues to emerge as a leading advocate for climate action and an inspiring example for other nations to follow.
Comparing the numbers
Notable advancements in the power sector are observed by comparing statistics from 2009 to 2022. The number of power plants has risen from 27 to 154, emphasising the significant expansion of power generation capabilities.
The overall power generation capacity has surged from 4,942 megawatts in 2009 to an impressive 25,730 megawatts in 2022, demonstrating remarkable progress in meeting the nation's electricity demands.
Bangladesh has transitioned from being a power importer to a self-sufficient nation in power generation. This achievement symbolises the nation's resilience and determination to strengthen its energy security, reducing dependence on external sources.
Expanding the power sector infrastructure
To support the robust growth of the power sector, the government has made substantial investments in transmission line infrastructure. The transmission line network has expanded from 8,000 kilometres in 2009 to 13,000 kilometres in 2022, ensuring efficient and reliable electricity distribution throughout the country.
Bangladesh's achieving 100 per cent electricity coverage and continued progress in the power sector exemplify the government's dedication to energy security and self-reliance.
The nation is poised to meet its future energy needs while driving sustainable economic growth by fostering partnerships, investing in renewable energy, and bolstering power infrastructure.