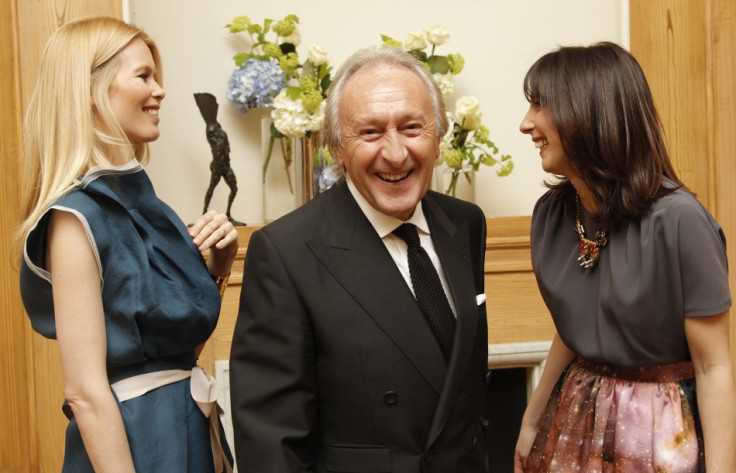 Aquascutum's manufacturing plant in Corby has been closed by the administrators of the fashion brand leading to the loss of 115 jobs at the factory.
Outraged by this, trade union GMB attacked the former owner of the brand, Harold Tillman, labelling him "Aqua Scum".
The British entrepreneur and chairman of the British Fashion Council earlier sold a majority of his stake in luxury brand, Jaeger to private equity firm Better Capital for just £19.5 million. It was Tillman, who along with Belinda Earl, bought Aquascutum in Sep 2009 during the process of revival of retailer Jaeger.
Following the acquisition of Jaeger, Aquascutum went into administration on 17 April, 2012.
Aquascutum operates three high street stores at Westfield (White City), Canary Wharf and in Windsor in addition to 16 other concessions. It runs its manufacturing base from a factory in Corby, Northamptonshire, with total employee strength of 250 in the UK.
"Since being appointed as administrators to Aquascutum on Tuesday April 17 2012, we have conducted a detailed review of the company's financial position. Regrettably, it has been concluded that the company's manufacturing plant in Corby is not viable to continue to trade due to loss-making operations and a lack of funding," a spokesperson for FRP Advisory LLP, which is seeking a buyer for Aquascutum, said on 19 April, 2012.
"We have been forced to begin the shutdown process of the plant, with all 115 staff at the site made redundant with immediate effect. Whilst a difficult decision, it has been necessary in order to stem on-going losses for the business, and to protect the positions of the 135 remaining employees," the spokesperson said.
"We plan to provide appropriate assistance to all affected employees, including liaising with Jobcentre plus and helping with claims to the Redundancy Payments Service," he said.
Enraged by the treatment of the employees, the trade union GMB attacked the former owner.
"I am appalled with the unprofessional and unethical manner that Aquascutum has treated its workers, and handled this situation. We were assured by the company, on several occasions in the last few weeks, that it was mere speculation in the press, regarding the financial problems at Aquascutum, and that there was nothing to fear or worry about, business as usual," Rachelle Wilkins GMB Regional Officer for members at Aquascutum, said.
The move comes as possible buyers particularly British retailers show fresh interest in the brand.