A total of 17 well-preserved mummies were discovered from an unmarked burial site in Egypt's El-Minya province on Saturday (13 May), becoming the latest in a series of discoveries made in the country in the recent past.
The find is believed to belong to the 600-year-long Greco-Roman period that followed Egypt's conquest by Alexander the Great in 332 BC, Mohamed Hamza, a Cairo University archaeology dean in charge of the excavations, told Reuters.
The mummies were accidentally found at the Tuna Al-Gabal archaeological site through a radar survey conducted by a team of experts from the Cairo University's faculty of science, Mission head Salah El-Kholi told Egypt's Ahram Online. The survey was carried out in early 2016 and revealed hollow ground.
El-Kholi said the mummies were found in burial shafts along with eight limestone sarcophagi and several baboon coffins. The 17 non-royal mummies were found wrapped in linen and very well preserved, he noted. Two of the sarcophagi were carved in clay and are anthropoid coffins.
El-Kholi said one of the coffins was in good condition, but the other was partly damaged. They also found two papyri written in Demotic and a gold decoration with the shape of a feather.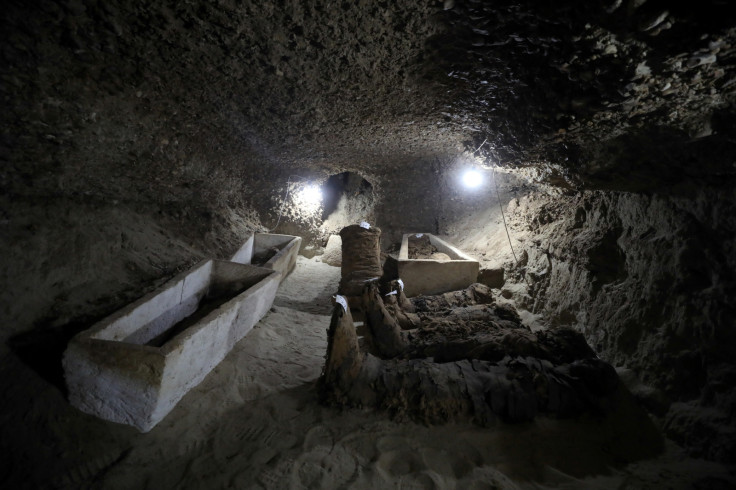 "This feather could be decoration on the hair dress of one of the deceased," El- Kholi said. He added that the papyri would be transferred to the Grand Egyptian Museum for restoration.
The mission headed by El-Kholi also found a number of Roman funerary houses made of clay at a neighbouring archaeological site, in which they discovered a collection of different coins, lamps and other domestic items.
Egypt's Minister of Antiquities, Khaled El-Enany, termed it as an important discovery because it was the first in the area in more than six decades. Egyptologist Sami Gabra had last discovered the birds and animals necropolis between 1931 and 1954 in the area.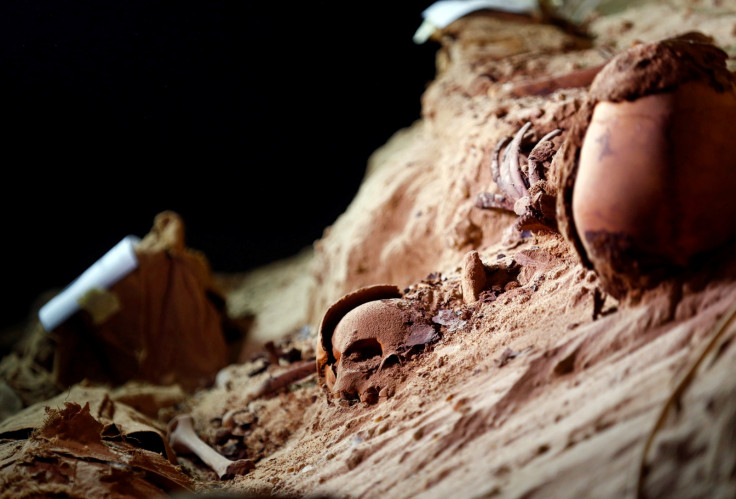 The latest discovery comes after a mission from the antiquities ministry uncovered an almost intact funerary collection of Userhat, the chancellor of Thebes during the 18th dynasty, in the Draa Abul Naga necropolis on Luxor's west bank.
El-Enany is hopeful that these interesting discoveries will give a boost to the struggling Egyptian tourism industry.