2 top Islamists killed in Kashmir amid intense gunfire
Two civilians also killed in crossfire in Anantnag district of Kashmir.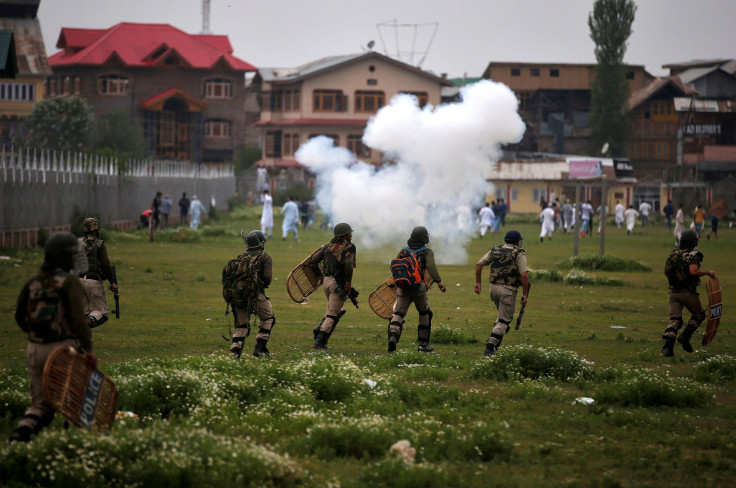 Two top Islamists were killed by Indian security forces during a raid in the restive state of Kashmir. The militants were Bashir Lashkari and Azad Malik, commanders of the locally groomed extremist group Lashkar-e-Taiba.
What began as a search operation in Anantnag district in Jammu and Kashmir state quickly turned into a security situation after gunfire erupted. The Islamist commanders reportedly used local civilians as human shields during the hours-long siege, which began early on Saturday, 1 July. Most civilians were rescued when the security forces mounted an assault.
The police have also seized a large cache of arms and ammunition from the site where the militants were killed.
"17 people have been evacuated from the house," Inspector General Munir Khan said. Two civilians were killed and three others were injured during the clashes. All of them were caught in the crossfire. He added: "While the cordon was being laid, some militants outside a house fired upon security personnel which was retaliated. In the crossfire, one woman sustained injuries and she later died of her injuries."
Some residents in the region accused the Indian security forces of using the local inhabitants as human shields during the operation.
"They (forces) were not even letting women from a house where militants were trapped to come out," alleged a resident, according to the daily Greater Kashmir.
Lashkari, one of the slain Islamists, was reportedly involved in an attack on 17 June against security forces in which seven police officers were killed. Local authorities have suspended mobile and internet services in the area so as to curb rumours.
© Copyright IBTimes 2023. All rights reserved.