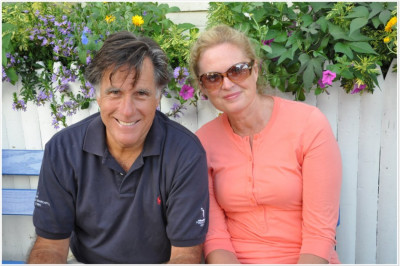 Mitt Romney's campaign team appears to have undertaken a huge push to rectify the candidate's "robotic" persona amongst potential voters.
From the very start of the Republican presidential contest last year, Romney has positioned himself as the most disciplined, best prepared and most reliable of the candidates.
But he has run such a highly professional campaign he has been repeatedly lambasted by sections of the media for his robotic stump speech and precise responses to criticism.
Romney's picture-perfect family and his difficulties in engaging with supporters are deeply rooted in the religious culture that shapes much of Mormonism. Nevertheless, the candidate received a boost this week with the publication of a number of photos that appear to demonstrate a private side to the former Massachusetts Governor, seldom glimpsed before.
Buzzfeed has unearthed a number of photos published by Romney's daughter-in-law, Mary, that has garnered significant attention in the last week. The International Business Times UK takes a look behind closed doors.