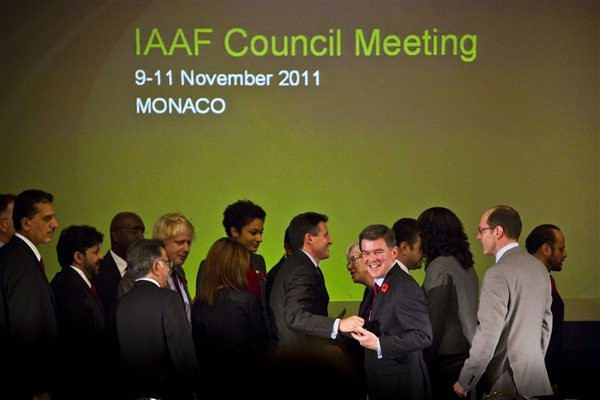 For the first time in its history, the UK will host the World Athletics Championship (WAC), following London's selection as the host city of the 2017 edition of the International Association of Athletics Federations' (IAAF) biennial event, in Monaco on Friday.
The IAAF council voted 16-10 in favor of London; the city beat out competition from Doha, Qatar, according to Lamine Diack, the IAAF President.
"We had never in the history of the bidding process for the IAAF World Championships this type of ceremony with this amount of interest in the TV and newspapers and so on. We have never had this level before with bids all good and London won 16 to 10 votes, and the result is good for our sport," said Diack.
"We have fought very hard to have this stadium staying a stadium of Athletics, and now we are all agreed it is staying with Athletics, and 25,000 (capacity) is too small for London coming down from 85, so we now will have 60,000 (seats). So I am happy," Diack added.
The IAAF vice-president and leader of London's successful 2012 Olympic bid, Lord Sebastian Coe, was also the leader of the city's 2017 WAC bid. The final decision reflects the 2005 promise that the Olympic Stadium would have an enduring athletics legacy. The presentation also featured contributions from Sports and Olympics Minister Hugh Robertson, London Mayor Boris Johnson, chairman of UK Athletics Ed Warner, former Olympic heptathlon champion Denise Lewis and world junior sprint champion Jodie Williams.
"Thank you President for your confidence in our bid, for your confidence in our ability to deliver on the large part of the legacy which you yourself were so instrumental in, and to my Council colleagues for again showing their confidence in our ability to deliver a great championship," said Coe, on accepting the bid.
In his message of support, Prime Minister David Cameron said: "This is great news both for London and the whole country. There is no better way to follow the Olympics, and to build on its legacy, than by welcoming the world's greatest athletes back to London for the 2017 World Championships."
After unsuccessful bids for the 2001 and 2015 editions, UK athletes can now look forward to the mega event to be held at the Olympic Stadium. Meanwhile, the 2013 edition of the World Athletics Championship will be hosted by Moscow, Russia (from Aug. 10 to Aug. 18), followed by Beijing, China in 2015 (Aug. 22 to Aug. 30).