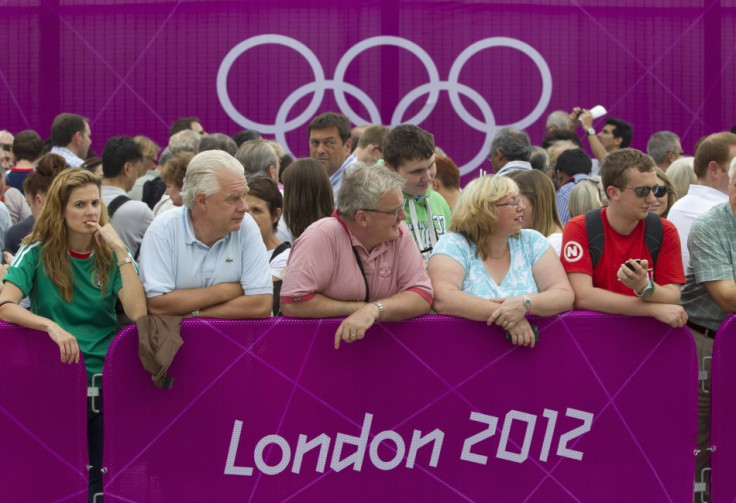 Roger Federer, the men's world number one tennis player, is the hot favourite for the gold medal at the 2012 London Olympics. He will return to play at the All England Club in Wimbledon just three weeks after winning the Wimbledon title for the seventh time. But will he find Novak Djokovic blocking his route to glory?
Federer, 30, has stressed that while he will go into the London Games full of confidence, he is not taking anything for granted. He will play his first round game against Colombian Alejandro Falla on Saturday 28 July.
"I do believe winning Wimbledon will help with my confidence, it's been a great couple of weeks, and I don't mind being the favourite because that is when I play better. However, at Wimbledon we play seven matches, all best of five sets, but at the Olympics we play five matches and only the final is best of five," ESPN quoted Federer as saying. The champion explained that had these rules been applied at the Wimbledon championships, he would have lost in the third round.
"The margins are very small at the Olympics and a few points can change a game, we're also playing singles and the early rounds can be dangerous," he added.
Gold For Me
Meanwhile, Serbian tennis star and former world number one Djokovic is as determined as his rival to get his hands on the singles gold medal. He admitted he wanted to become a "sporting immortal" at the 2012 London Olympics, which he described as a "once in a lifetime" opportunity. Djokovic won bronze at the 2008 Beijing Games and is pumped up at the idea of representing his country. He led Serbia to the 2010 Davis Cup title, the country's first ever win.
"The majority of athletes cannot remove the smile from their faces. It's just an excitement like no other. This is the most recognised event in the history of sport. In the past, when you won an Olympic gold, you were considered immortal and you got eternal glory, and I don't think it has changed much really," Sky Sports quoted the five-time Grand Slam winner as saying.
Djokovic, who will face Fabio Fognini of Italy in the first round on Sunday 29 July, also had the honour of carrying his country's flag at the opening ceremony.