US 2012: Pre-Fame Snapshots Reveal Candidates' Private Lives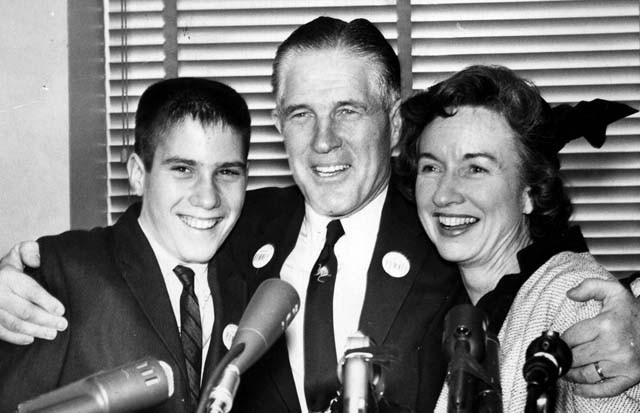 Their faces convey an optimism that is all too frequently missing from the heavy-glossed campaign photos that gaze out from all too familiar stump speeches. Did you see the picture of Mitt Romney's mussed hair? What about Ron Paul's renowned baseball swing? Or the picture of hipster Newt Gingrich?
Maybe it's the result of an election cycle desperate for the latest internet meme or breaking story but this election cycle has seen an unusually large amount of archival photos of the candidates popping up.
If 2008 was remembered for a young Obama's effortless cool the current campaign has been dominated by rather more revealing snaps of the Republican primary contenders.
Buzzfeed archivist Andrew Kaczynski must take a large amount of credit for the proliferation of old photos. The site's researcher has done more than any other reporter to unearth old political videos and campaign shots from yesteryear.
But while 2004 footage of Romney discussing flip-flopping, or Newt Gingrich offering support for a health-insurance mandate provides unwelcome embarrassment to candidates, the following photos offer a more innocent snapshot of their private lives - which, in the case of Romney, might not necessarily be a bad thing.
Here, we take a look at some of this election cycle's best 'before they were famous' shots.
© Copyright IBTimes 2023. All rights reserved.