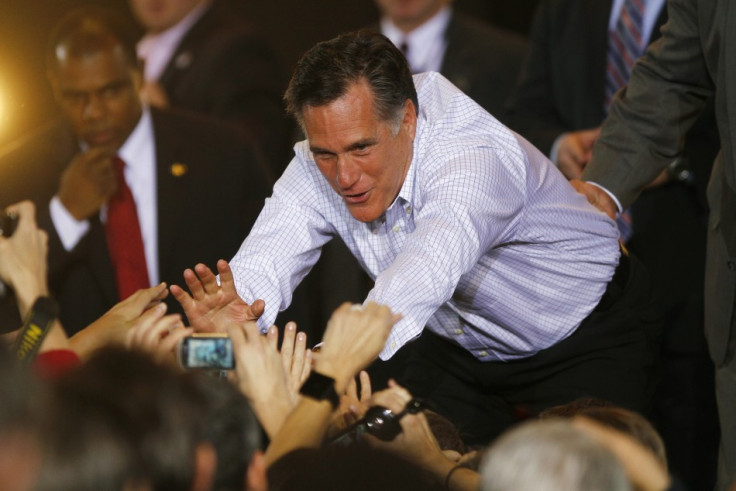 Mitt Romney is in danger of burning through his cash reserves before the end of the Republican primary cycle, new reports filed on Monday suggest.
The Republican frontrunner's advantage as the best-funded candidate is slowly being eroded after he spent money more than twice as much money as he raised in January.
According to January's fundraising reports filed with the Federal Election Commission earlier this week, Romney and his supporting Super Pac spent just over $32m during the month - during which the candidate won New Hampshire and Florida - but raised just $13.1m in the same period.
More worrisome for Romney, his main rival, Rick Santorum, received a bump in donations after his success in the Iowa caucus. He pulled in $4.5m in fundraising, to add to a reported spike in donations received after he claimed a hat trick of victories in Minnesota, Missouri and Colorado in February.
That period is not covered in Monday's reports but Santorum's fundraising success reveals a motivated small donor base that has proven itself willing to donate as the former Pennsylvania Senator gains momentum.
Monday's findings paint a decidedly grim picture for Romney, who remains frustratingly inaccessible to many voters. His inability to establish the emotional connections that would rally voters and bring in small contributions over the Internet has been cited as a key reason for his struggles in recent weeks.
The former Massachusetts governor's fundraising machine remains almost entirely dependent on his large network of business leaders, Mormon allies, and long-term Republican donors; rather than the more emotionally-led, small-donor contributors that have proven eager to back his GOP rivals.
By contrast, Santorum has proven remarkably adept at tapping into that small donor base, with a notable contribution surge after his success in Iowa. Out of the total of $4.5m raised last month, Santorum took in $2.6m in itemized contributions - a figure that does not include donations of less than $200, which aren't required to be listed - and only $852,000 from donors who gave $1,000 or more.
By contrast, half of Romney's contributions last month came from supporters giving at least $2,500 (the maximum allowed under fundraising regulations). Of most significance, those donors are ineligible to give again during Romney's primary campaign.
The worry for Republican activists is what Romney's spending-to-fundraising ratio means for the upcoming contests and for the general election match-up against Obama. GOP activists remain wary that if Romney and his allies are forced to continue to outspend his competitors by significant margins without gaining new donors, he could bleed dry core donors before the main contest in the autumn.
"[Romney] has enough money to compete in Michigan, but if he doesn't do well, he will have a dry spell, and he might have to lend himself money, as he did four years ago," Michael Malbin, whose Campaign Finance Institute tracks fundraising and spending, told Politico. "If he does well in Michigan, he probably won't need to. But - if he needs to - he still has a pretty big wallet that he can pull out of his pocket."