The rise of bitcoins, Microsoft buying Nokia, Snowden's NSA spying revelations, Blackberry's troubles and the space station hacking are some of the biggest technology stories of 2013.
This year has been another big one for technology, with the rise of a virtual currency that no one cared about a year ago, the NSA spying revelations making everyone more jumpy at night and the release of exciting new technology from Google Glass to the PlayStation 4.
Join us as we revisit the top ten tech stories of 2013.
---
10. Launch of iOS 7
---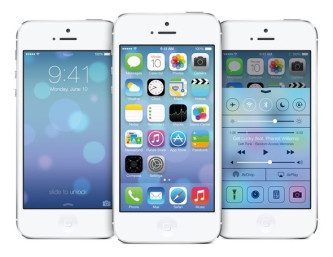 iOS 7 marked a huge change for Apple as it completed the first major overhaul of its iPhone and iPad software since it launched iOS in 2007. Gone is the skeuomorphic design launguage seen in previous versions of iOS, replaced instead with Jony Ive's reimagining of the operating system. Every single Apple app has been updated to feature the new design direction Apple is taking, and most major third party app developers have now joined the party.
The public's initial reaction was mixed, with some hating the new interface, but a few months down the line most people are happy with the update.
The launch of iOS 7 came at a time when Android continues to dominate the smartphone market, and the redesigned software was seen as a much needed upgrade as Apple looks to solidify its market share in an increasingly competitive market.
---
9. Next-generation console war begins as PS4 and Xbox One go on sale
---
Sony and Microsoft went head-to-head in November with both launching next-generation game consoles which seek to set a new standard. Both companies need the consoles to be successes with both wanting to turn their consoles into entertainment centres, bringing together film, music and gaming.
Sony was first to market with the PlayStation 4 console launching in the US on 15 November - selling one million consoles in less than 24 hours. Following the European launch of the PS4 at the end of November, Sony reported that it sold 2.1 million consoles globally in 17 days.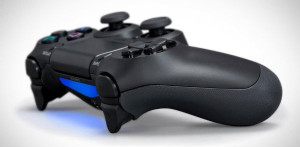 Microsoft released the Xbox One in 13 countries on 22 November and sold one million units within 24 hours. In mid-December, Microsoft announced it had sold two million consoles globally, and that the Xbox One had become the fastest-selling video game console in US history.
---
8. Hyperloop Revealed to Revolutionise Rail Travel
---
In August, billionaire Elon Musk, who co-founded PayPal, Tesla and SpaceX, revealed the details of Hyperloop, which has been described as "a cross between a Concorde, a railgun and an air hockey table. The new train-like transportation system promises to get passengers from Los Angeles to San Francisco (a distance of 300 miles) in just 30 minutes.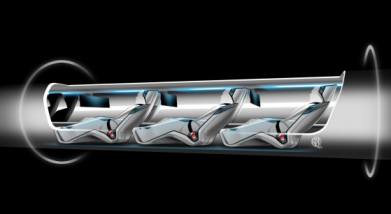 Musk believes Hyperloop could revolutionise domestic transport and while it will cost $6 billion (£3.7bn) to build, this is just a fraction of the government-backed plan to build a high-speed rail link between the two cities, which is expected to cost $130bn.
---
7. Twitter Gets Serious by Going Public
---
In November, Twitter went public on the New York Stock Exchange, becoming the largest internet IPO since rival social network Facebook floated in May 2012. It was an indication of how serious social networks are now seen.
On the day that Twitter went public, its shares opened 75% higher than the predicted level, debuting at $45.10, raising $1.82bn in cash and valuing the company at $31bn - though this is dwarfed by the $16bn raised by Facebook the previous year.
Going public is an important step for Twitter, but having not yet turned a profit it now has shareholders to answer to. The outlook is positive however, as Twitter is growing rapidly with over 230 million users and in the first nine months of 2013 its revenues increased by 106%.
---
6. International Space Station Infected by Malware
---
In early November, Russian security expert Eugene Kaspersky revealed that the International Space Station (ISS) was infected by malware after a Russian astronaut brought an infected USB memory stick into space.
While the ISS has not fallen from the sky as of yet as a result, the incident is a cautionary tale about the nature of everything around us.
Never before has our critical national infrastructure been more important connected to technology meaning that never before has it been more vulnerable.
---
5. BlackBerry's Annus Horribilis
---
2013 was meant to be BlackBerry's year.
Last December the company was preparing to launch its brand new BlackBerry 10 software along with a series of top-of-the-line smartphones which promised to reinvigorate the company and the smartphone market as a whole.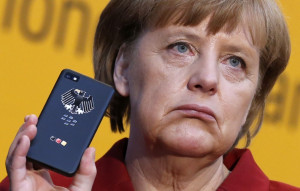 Roll on 12 months and the company has lost its CEO, tried and failed to sell itself, has seen its share of the smartphone market dwindle even further and faces the prospect of disappearing completely in 2014.
In September, the company accepted an acquisiton offer of $4.7bn from one of its largest shareholders, Fairfax Financial Holdings, to take the company private. However, a month later the deal fell through and CEO Thorsten Heins was ousted from the company.
This leaves BlackBerry facing into the abyss, and while it may talk of leaving the consumer market and refocusing on the enterprise sector, any promises of a turnaround now ring hollow.
---
4. Google Glass Looks to a New Future of Wearable Tech
---
2013 also marks the rise of wearable technology, with Google Glass becomes one of the most talked-about new technologies in the world.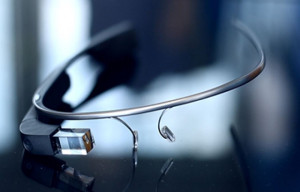 While the gadget has an appeal for being high-tech and futuristic, it is already causing controvery. A Californian woman was fined in November for driving while wearing Google Glass, and numerous privacy concerns have been raised about the gadget's ability to film and record bystanders without their knowledge or permission, leading Google to ban facial recognition software on the device completely.
The various headaches Google is now working through means that the consumer edition is only expected to arrive next year, though even that broad timeline is still not confirmed.
---
3. Microsoft Buys Nokia as Ballmer Steps Down
---
In September, software giant Microsoft agreed to buy Nokia's mobile phone unit for £4.6bn, including a ten-year license on the Nokia name, licensing of Nokia patents and the HERE mapping service.
Windows Phone is now the third most used mobile operating system on the market but has a long way to go before it can challenge Android and iOS. Microsoft has been criticised this year for not putting enough effort into Windows Phone, ironically by Nokia vice president Bryan Biniak. Bringing the hardware development in-house alongside the software development could see it redouble its efforts in the smartphone market.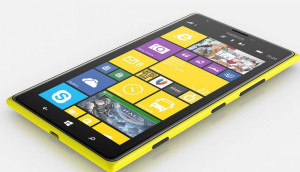 Of course, that move to make mobile a more important aspect of the business will come under the auspicious of a new CEO following Steve Ballmer's announcement in August that he would be retiring.
Speculation has been rife since the announcement about who would become only Microsoft's third CEO, with former Nokia boss Stephen Elop the early favourite, though his star has waned as 2013 drew to a close, with speculation now focusing on Ford's Alan Mullaly and internal candidate Satya Nadella.
---
2. Bitcoin: The Incredible Rise of Virtual Currency
---
Bitcoin, created in 2008 as a decentralised digital currency that could be exchanged through a peer-to-peer network without the need for a bank, attracted widespread media attention this year when in April the value of the currency shot up from less than $50 to $266 in a matter of days - only to crash soon after.
Since then however bitcoin has been on a steady rise and in November the value of one bitcoin passed $1,000, signifying a 4,000% increase in value injust three months.
The anonymous nature of bitcoin transactions are a clear attraction for those looking to carry out illicit activity online, with the crypto-currency widely used in black markets on the Deep Web for buying and selling illegal drugs and firearms.
Cyber-criminals are also exploiting the anonymous nature of bitcoin, with one group of hackers creating ransomware to hold a users' computer files hostage unless the target agrees to pay a ransom in bitcoins to regain access.
---
1. Snowden's NSA Spying Revelations
---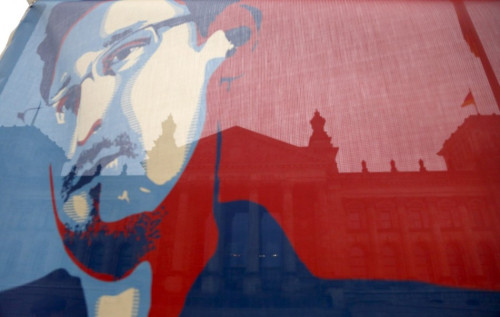 In June, former US government security contractor Edward Snowden leaked top secret documents to the Guardian and the Washington Post, showing that the National Security Agency (NSA) and GCHQ in the UK have been spying on millions of people around the world in its quest to gain intelligence about "terror suspects" on the internet.
Since the first wave of leaked documents in June, there has been a constant stream of revelations which have touched most corners of the globe with Brazil, Australia and Germany among the countries which have been targeted by US and UK spies.
The revelations have led to the EU revisiting its Safe Harbour agreement with the US, while the Senate continues to probe the far-reaching implications of the NSA's actions.
Just this week a White House committee has recommended curbing the NSA's ability and the fallout from Edward Snowden's decision to leak these documents will be felt for many years to come.