At least three people have died in India as Cyclone Hudhud began battering eastern parts of the country on Sunday.
Gusts of up to 205km/hour (123.4mph) lashed India's eastern seaboard, leading to the deaths in three separate incidents in Andhra Pradesh's Visakhapatnam and Srikakulam districts.
The cyclone, which was classed as "very severe", uprooted hundreds of trees and damaged buildings and power lines in Andhra Pradesh.
The port city of Visakhapatnam, which is home of two million people, was battered as the cyclone made landfall, wreaking havoc due to the strength picked up from the warm waters of the Bay of Bengal.
K Hymavathi, Andhra Pradesh state's special commissioner for disaster management, told Reuters: "The Visakhapatnam situation is very serious. Telecommunications are disrupted – even our control room is not able to operate properly. People staying in their apartments are so afraid that they are panicking and calling us."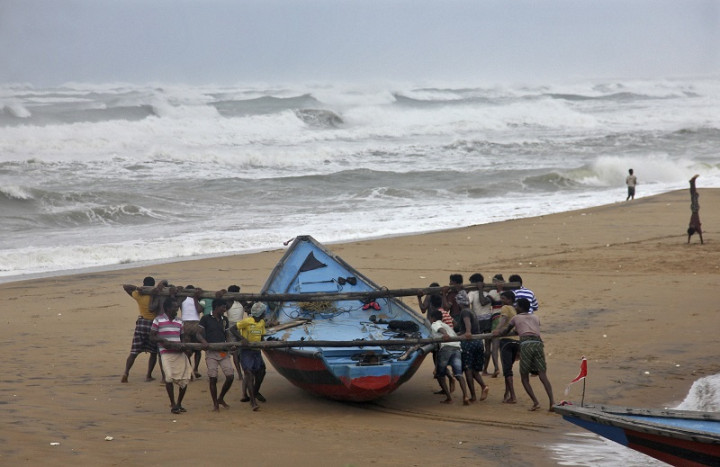 India's disaster relief agency organised the evacuation of more than 150,000 people to high-rise buildings, relief centres and shelters in Andhra Pradesh on Saturday, and thousands more were moved to safety further north in the state of Odisha. The final number of people evacuated could reach an estimated half a million.
Special relief commissioner Pradeep Kumar Mohapatra said authorities were on standby to evacuate more people if necessary.
"The administration is fully geared," he told the BBC. "The collectors (senior government officials) have been given total clearance to take up any evacuation wherever necessary for vulnerable areas which are likely to be inundated."
The strength of the cyclone was revised upwards since Friday, and the India Meteorological Department (IMD) said it its latest report that sea conditions would become "phenomenal" off the north coasts of Andhra Pradesh and south Orissa.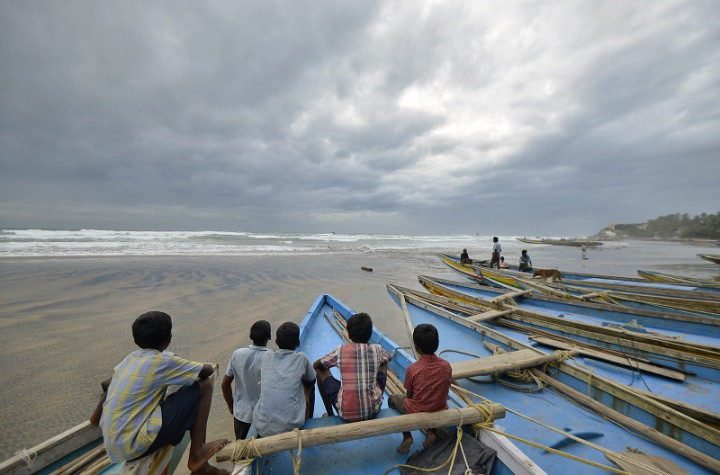 The IMD also forecast a storm surge of up to two metres that could flood low-lying coastal areas around Visakhapatnam, Vijayanagaram and Srikakulam.
The Global Disaster Alert and Coordination System, which is run by the UN and the European Commission, said Hudhud could bring higher peak winds of 212km/hour, making the cyclone a Category 4 storm capable of inflicting "catastrophic" damage.
Last October, up to 500,000 people were evacuated in India when cyclone Phailin, which was classified as "severe", swept through Orissa and Andhra Pradesh states. In 1999, more than 10,000 people were killed in a super-cyclone in Orissa.