Super Typhoon Vongfong: Most Powerful Cyclone Since Haiyan Producing 50ft Waves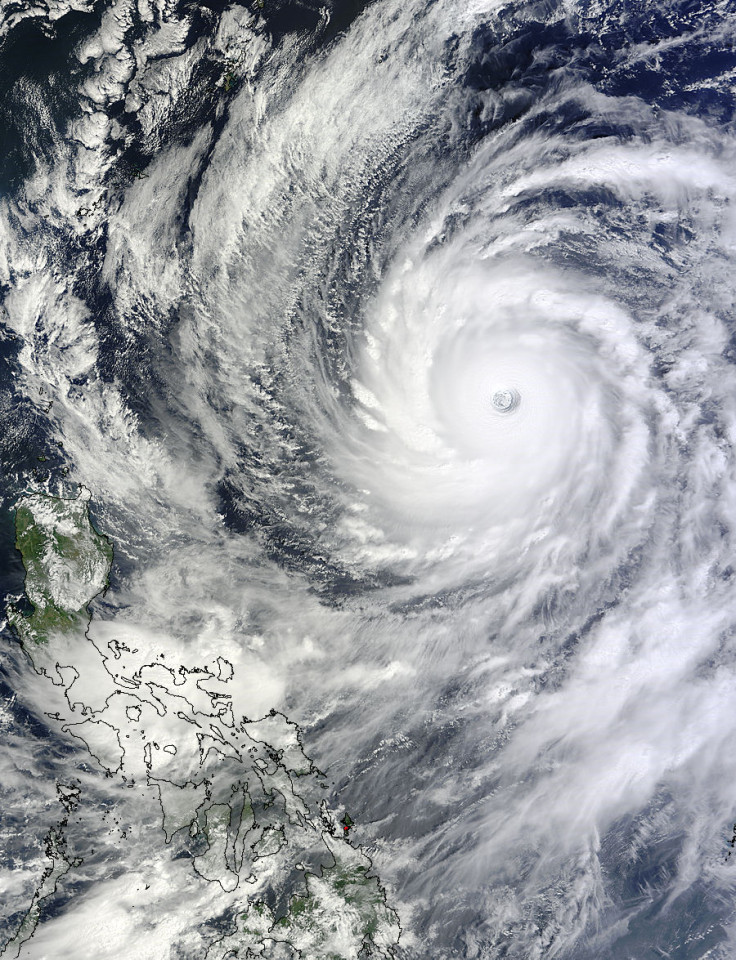 Super Typhoon Vongfong, which is currently heading towards Japan's southern islands, is the most powerful cyclone the world has seen since Haiyan last year.
Vongfong is the fourth Category 5 storm of the year and is expected to reach Japan in the next few days – it is scheduled to make landfall on Okinawa over 11 and 12 October.
According to Weather Underground, the typhoon peaked in intensity earlier this week with sustained winds of 180mph – the highest registered since Super Typhoon Haiyan's 195mph winds in November last year.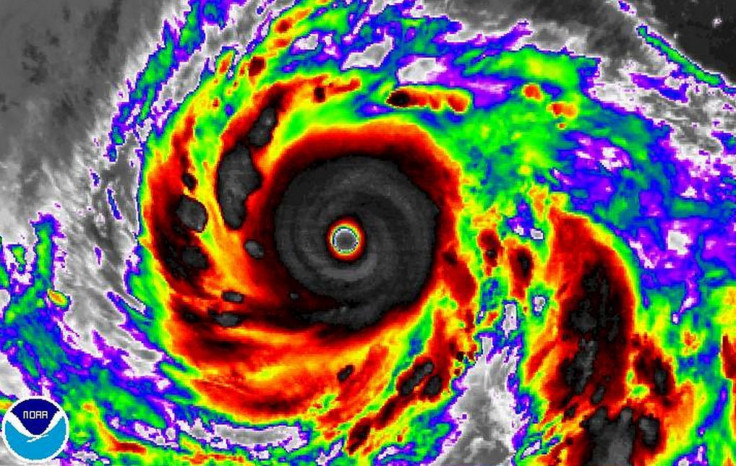 Japan Meteorological Agency said Vongfong held its central pressure at 900mb over Tuesday and Wednesday, which is only slightly lower than the 895mb pressure registered by Haiyan.
Nasa satellites showed Vongfong as it turned north in the Northwestern Pacific Ocean. It is currently producing very heavy rainfall and creating extremely rough conditions in the Philippine Sea, with waves reaching up to 50ft.
Data showed that the storm yesterday had maximum sustained winds of 167mph. It is currently southeast of Kadena Airbase in Okinawa and is moving to the north at 8mph.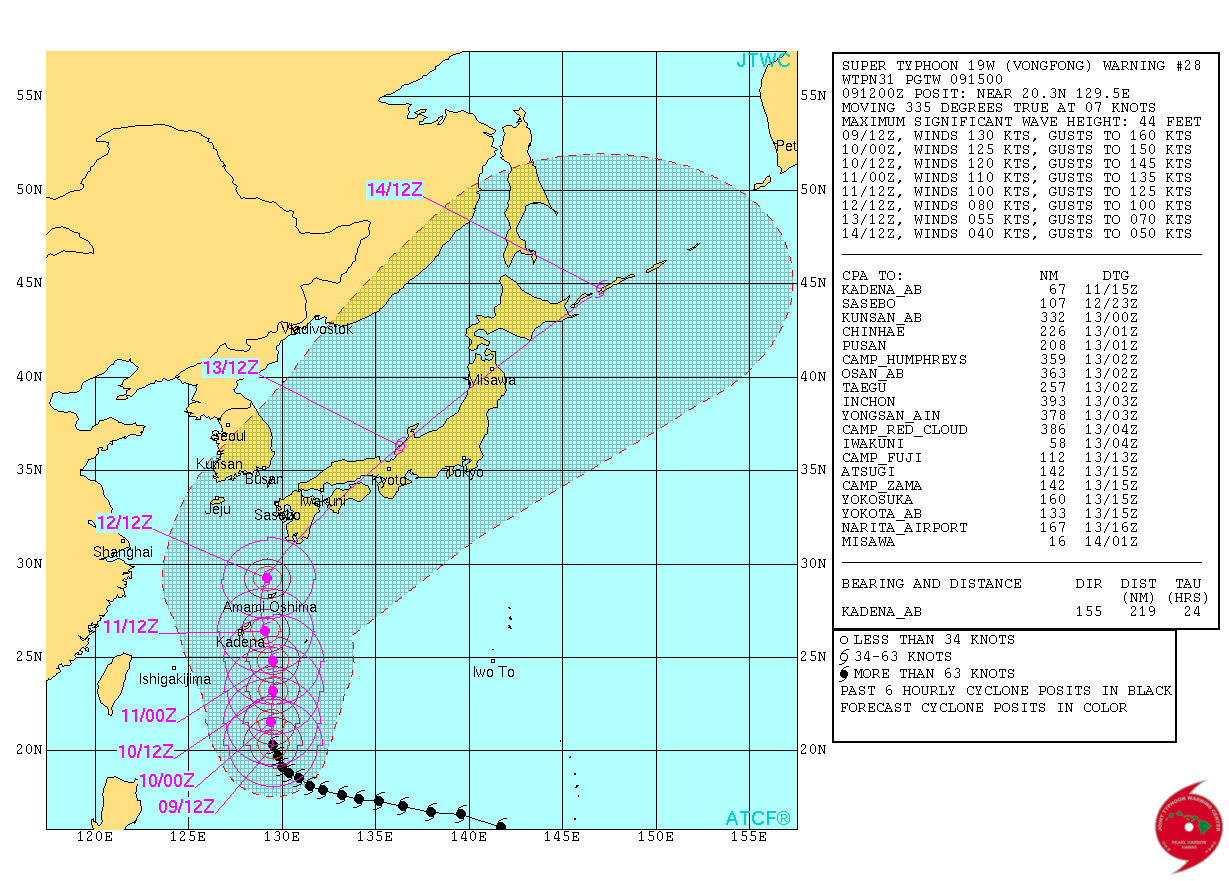 Officials at the airbase said it has increased its Tropical Cyclone Condition of Readiness to level three: "If Super Typhoon Vongfong continues to move as forecast, damaging winds of 50 knots or greater (sustained) are anticipated to occur from noon local 11 October to 7am local 12 October."
It said they are expecting up to 19in of rain when the storm arrives.
According to weather.com, Vongfong has subtle features that will determine how close the storm's centre will come to Japan.
At present, it said, conditions indicate the typhoon's core will be pushed much closer to the Ryukyu Islands than Typhoon Phanfone, which hit the area last week killing three US airmen.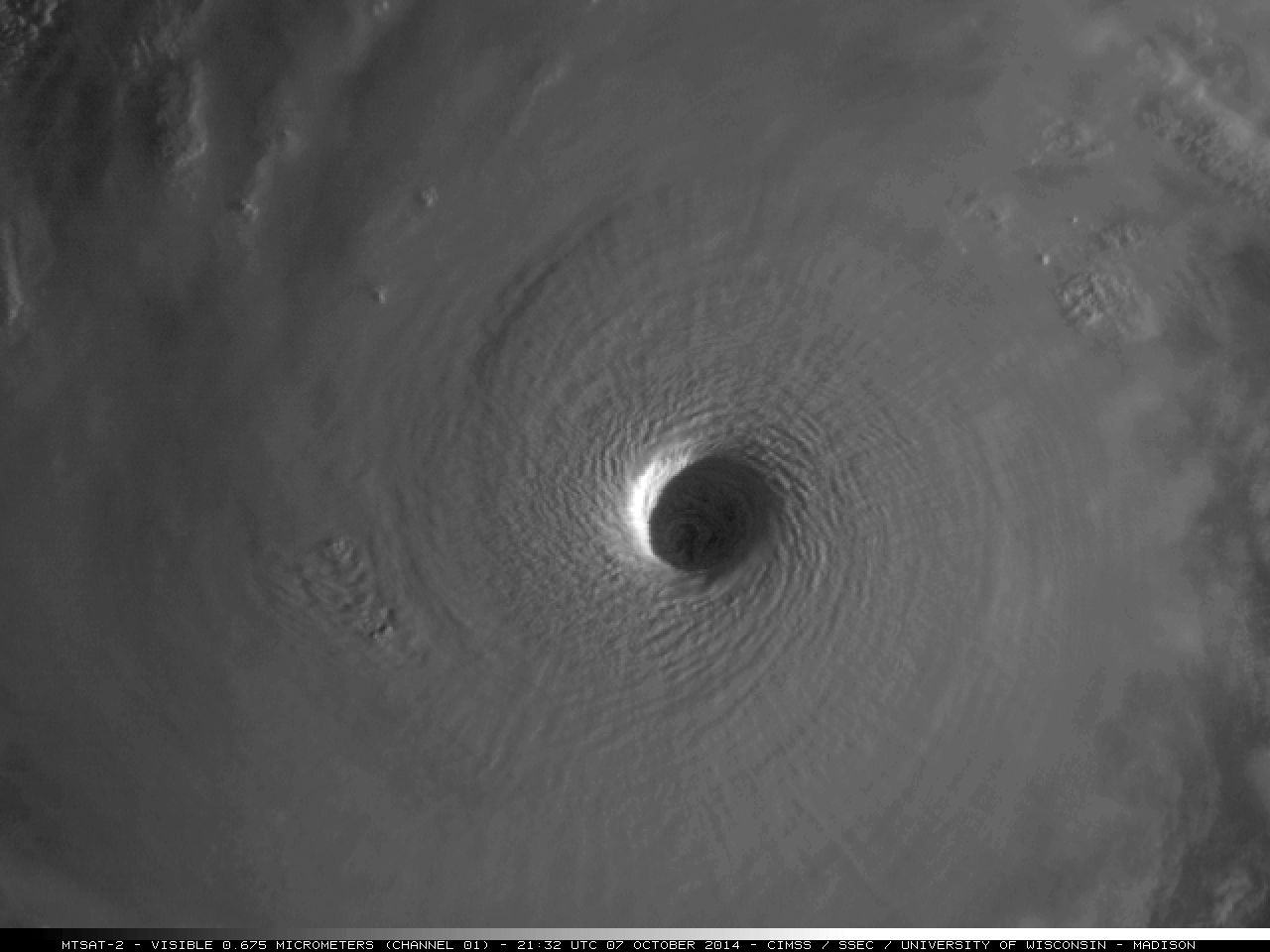 © Copyright IBTimes 2023. All rights reserved.