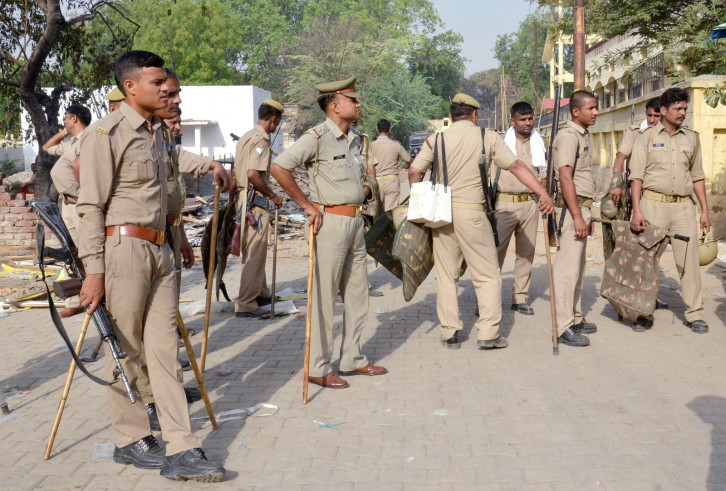 In a tragic incident, three students of a school were killed and 20 were left severely injured after the roof of their classroom collapsed on Monday afternoon (28 August) in Ahmednagar district of the western Indian state of Maharashtra.
"Three students of class 5 - a girl and two boys- died and 20 others were seriously injured when a roof of their classroom caved in following heavy rains," district superintendent of police, Ranjankumar Sharma, told the Press Trust of India.
According to reports, the incident took place around 4.45pm local time (12.15pm BST) in the school. Locals and authorities rushed towards the accident spot and pulled the bodies out from the debris.
The deceased children have been identified as Shreyas Rahane, Sumedh Bhingardiv and Vaishnavi Pote.
"There are 35 students in the class, but some of them had left the school early today. At the time of the mishap, there were around 20 students and the teacher inside the classroom," Sharma added.
The class teacher, Leena Patil, also received injuries on her head, police said.
The injured children were rushed to the nearby hospital for medical treatment.
"Two children were brought dead to the hospital. Other children suffered serious injuries on their heads and other parts of the body," Dr Bapusaheb Gade, medical officer of the district government hospital said.
A case has been registered against the authorities for ignoring the deteriorating condition of the building, according to NewsX.
On 23 February, a school girl from Southwood Middle School in Milton Keynes got admitted to hospital after a part of a school ceiling collapsed on her. Another child was slightly injured in an incident thought to be linked to Storm Doris.