India Will Wait and Respond to UK's £3,000 Cash Bond Move
Move seen to have serious ramifications for UK-India relations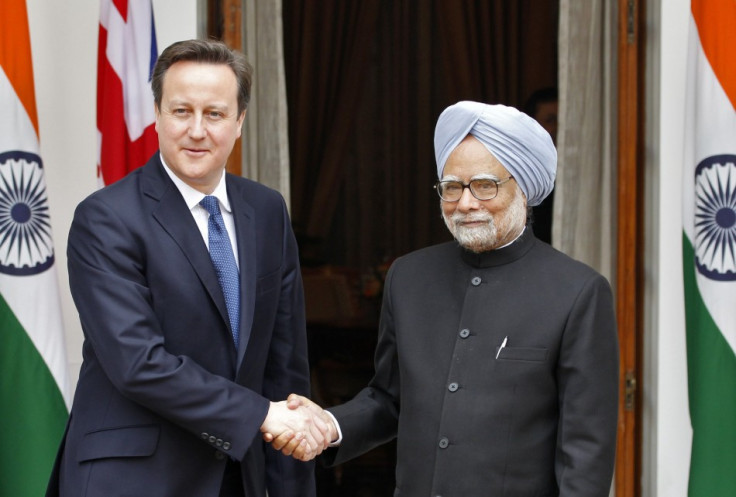 India's foreign ministry has said that New Delhi will wait and respond to Home Secretary Theresa May's latest move to introduce £3,000 cash bonds for UK tourist visas.
Syed Akbaruddin, spokesperson for the ministry of external affairs, told IBTimes UK that India will respond to Britain's pilot scheme later as it will be implemented only from November.
David Cameron's coalition had announced that visitors from "high risk" countries such as India, Pakistan, Bangladesh, Nigeria, Sri Lanka and Ghana will be required to pay £3,000 as cash bonds while applying for six-month tourist visas.
The amount will be forfeited if the visitor fails to leave the country before the visa expires.
"We receive over 900 applications per month, for visitors' visa to the UK during the peak season between March-May and Diwali vacations. There may be a 50% drop due to this cash bond. Majority of these 900 visitors are budget travellers, who will not be to dole out an extra ₹270,000 (rupees)," senior visa executive from BTW Visa Services, Ashish Choukate, told the Indian daily DNA.
The UK visa fee in India has also been increased three times in the last few months.
In 2012, nearly 290,000 visitors from India were granted six-month visas. The Home Office does not release information on the number of fraud and abuse cases.
Sections of the Indian media have reacted strongly to the proposal calling it a "draconian and discriminatory" move from the "colonial master".
The latest move is bound to have serious ramifications for India-UK relations, according to analysts. During his recent visit to India, Cameron was accompanied by the largest-ever business delegation overseas in a bid to boost bilateral ties.
© Copyright IBTimes 2023. All rights reserved.