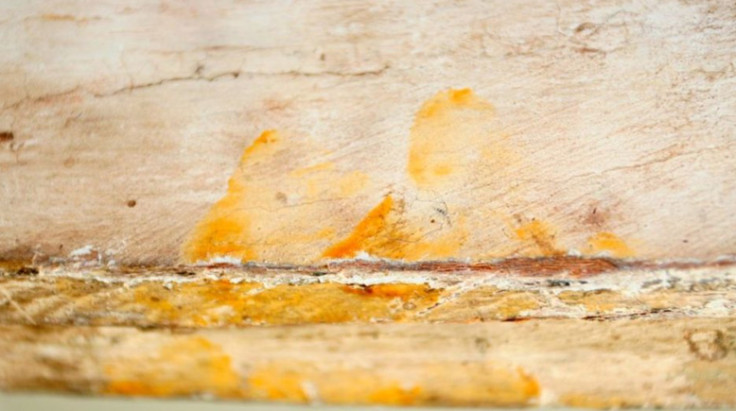 A new exhibition at the Fitzwilliam Museum will display the prints believed to have belonged to an ancient Egyptian worker, made over three millenia ago. The discovery by researchers at the Fitzwilliam Museum in Cambridge is hailed as "one of many small details that bring us closer to the ancient craftsmen", said a spokeswoman.
Julie Dawson, head of conservation at the Fitzwilliam Museum, said the prints were first identified in 2005 by archaeologists but had "not been widely publicised" before.

The fingerprints were probably left by the craftsman who handled the sarcophagus of a priest named Nespawershefyt, also called Nes-Amun, before the varnish dried.
The set of coffins were studied with X-radiography at the museum and also sent for CT scanning at the radiology department of Addenbrooke's Hospital, using radiographs and scans when they came across the fingerprints.
Dawson, co-curator of the exhibition, Death on the Nile, which opens on 23 February, said: "The inner coffin box is made up of a multitude of pieces of wood, including sections from at least one older coffin.
"Evidence of re-use includes cuts across old dowel holes, patching to change the profile of the coffin sides and a number of places where old mortise holes have been filled in and new ones cut beside them.
"Wood was a precious commodity and the craftsmen were incredibly skilled at making these complex objects from sometimes unpromising starting materials."
The final resting place of Nes-Amun is one of the finest coffin sets of its type in the world and in a remarkable state of preservation, pointing to his high status as chief scribe of the temple of Amun-Re at Thebes.
The study of ancient fingerprints is known as paleodermatoglyphics and allows archaeologists to peer into our ancestral past and learn more about the humans who inhabited the earth centuries ago.
According to Forensic Outreach "an ancient fingerprint is a historical snapshot of our ancestral past. They allow archeologists to study whoever came in contact with the material. This is not only the person who created the piece but a slew of others involved in manufacturing it.
"The type of material gives a lot of information. Prints uncovered from a ceramic artifact, bronze burial rings or historical document, give specific clues into the life of the person. Was he a craftsman or part of the educated elite?"