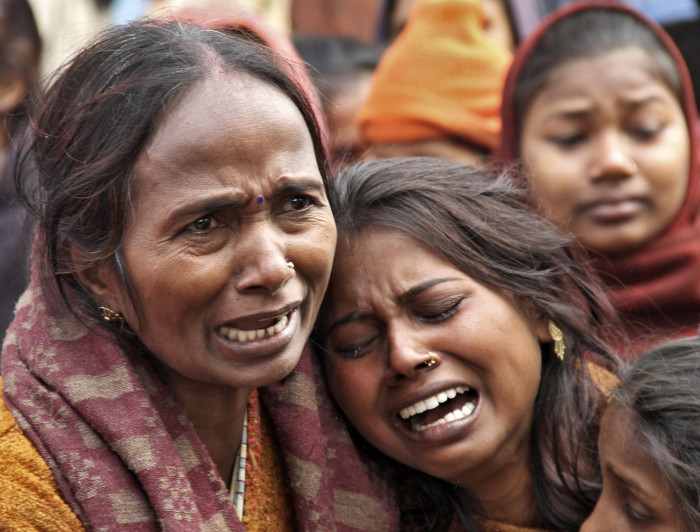 At least 31 people have died in the province of Uttar Pradesh, northern India after drinking cheap alcohol as they gathered to watch a village cricket match.
Those afflicted were taken to King George's Medical University in Lucknow. Doctors said the death toll may rise as many of the 100 still being treated are in a serious condition. Some have lost their sight and many require ventilators.
Dr. Dhirender Kumar, who is treating victims, said: "We don't have enough ventilator facilities. As the ventilator beds become available, we shift serious patients onto ventilators."
The victims apparently purchased the alcohol in 200ml pouches from a shop in Datli which locals claim has sold "moonshine" for years, with men coming from surrounding villages to purchase alcohol.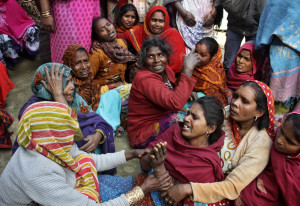 Officials have been accused of turning a blind eye to the shop in return for bribes. Several officials have been suspended from duty.
When the shop was raided large quantities of chemicals were taken away and two men arrested. Angry relatives of the victims burned down the distillery.
The head of the trauma centre at King George's, Dr Kausar Usman, told Associated Press: "The symptoms gave a clear indication that these patients were served methyl alcohol."
Methyl alcohol (methanol) is toxic but sometimes used with ethyl alcohol (ethanol) to reduce the price of production.
The chief minister of Uttar Pradesh, Akhilesh Yadav, said families of victims would receive around US $3,000 in compensation and announced that a "drive will be launched against those involved in the illicit liquor trade."
Mass poisoning due to the consumption of cheap alcohol is relatively common in India. In 2011 almost 170 died in West Bengal, 107 died in Gujarat in July 2009 and 30 died in September 2009 in Uttar Pradesh, scene of this latest tragedy.