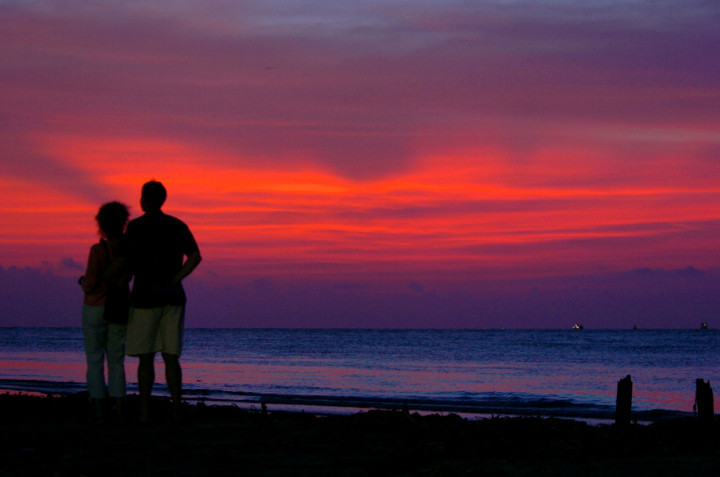 Kerala – one of India's top tourist destinations – has closed more than 400 bars since April in a bid to make the state completely alcohol-free within ten years.
Bars, restaurants and clubs selling alcohol will either be shut down or have their licences revoked by the local government, the United Democratic Front (UDF), who want to see full prohibition in the state by 2024.
The move follows research that found Kerala has the highest per capita consumption of liquor in the country, at 8.3 litres. The national average consumption of alcohol per capita in India is 4 litres.
By comparison, people in the UK consume 10 litres of alcohol on average per year. The country with the highest alcohol consumption per capita is Luxembourg (15.3 litres) followed by France (12.6 litres).
Kerala, in the southwest region of India on the Malabar coast, will join five other alcohol-free regions in the country: Gujarat, Mizoram, Nagaland, parts of Manipur, and the Union Territory of Lakshadweep.
Prohibition in Kerala is being implemented in phases. From 1 April 2015 only bars in five-star hotels (there are 23 in the state) will be permitted to sell alcohol. In addition, 10% of Bevco liquor stores, the state-run alcohol retailer, will be closed each year.
Local businesses and media outlets have raised concerns that prohibition risks putting pressure on an already slow economy, as well as the huge costs involved in enforcing a ban on alcohol in the holiday destination state.
Oommen Chandy, Chief Minister of Kerala, says: "The aim is to achieve the target of a liquor-free Kerala in 10 years. We are fulfilling one more promise in the UDF manifesto."
Politicians and religious community leaders have rallied behind Chandy's policy, with members of the Indian Union Muslim League coming out in full support and the Catholic Church and Muslim organisations pushing for full prohibition for a number of years.
Mahatma Gandhi, who led India to independence, considered the consumption of alcohol as a major social evil and encouraged complete prohibition in India. With this in mind, a renewed movement across the country towards a ban on alcohol has arisen a number of times in the last 60 years, without national success.