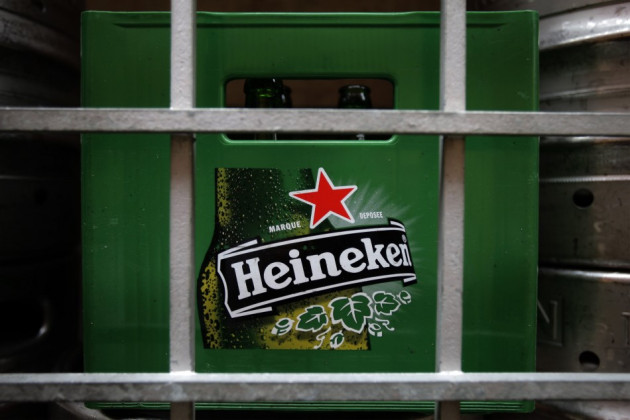 Heineken has received investors' approval to take over Asia Pacific Breweries (APB) ending uncertainty over the deal and paving the way for the Dutch brewer's further expansion in Asia.
Shareholders of the Singapore-based group Fraser and Neave Ltd. (F&N) have voted to sell the company's stake in Tiger beer maker APB, to Heineken.
Heineken already owns a 56 percent stake in APB through an 81-year-old joint venture with F&N and is looking to buy the rest of the shares that F&N holds.
The deal, subject to approval from Singapore regulators, is worth 5.6bn Singapore dollars (£2.8bn).
The company's decision to take over APB was initially dampened by the Thai billionaire Charoen Sirivadhanabhakdi who, along with his wife, owns and controls Thai Beverages and TCC assets.
Charoen, who holds a 30 percent stake in F&N, had announced ambitious plans to acquire the whole firm, raising concerns that he might oppose Heineken's plan.
However the Dutch company struck a deal with Charoen following which the Thai groups agreed to back the sale. In return, Heineken agreed to not make a general offer for F&N.
Charoen will proceed with plans to buy out F&N for $7.2bn (£4.4bn). Japanese brewer Kirin also owns a 15 percent stake in the conglomerate.
Reuters reported that Kirin officials were considering sale of its shares to Thaibev after it was approached by the Thai company.
Singapore-based market strategist for IG Markets, Justin Harper said as part of market commentary that "it looks like Kirin will roll over and accept the turn of events while the final pieces of the jigsaw fall into place for the Thais. Although, this one isn't over until the fat lady sings".
Asia is the fastest growing beer market in the world and APB holds some of the most popular brands in the region, including the Indonesian brand Bintang and Anchor beer.