Scientists are sinking 3D-printed imitation coral reefs onto seabeds to try to save these unique ecosystems from rapid decline due to warming oceans.
Australia's Great Barrier Reef is experiencing a mass bleaching event for the second year in a row. This year, the bleaching is affecting central parts of the reef as well as the northern reaches of the reef affected last year, the Great Barrier Reef Marine Park Authority said in a statement.
3D-printed reefs imitate the architecture and texture of natural reefs, with the aim of attracting coral polyps to attach to the structures and regrow coral structures, bringing fish and other marine life back to the area. Reefs often form around artificial structures, such as shipwrecks and even rubbish dumped in the oceans, but their success is notoriously unpredictable.
"Nowadays, in order to get sufficient habitat, you need a more complex structure with cavities and small spaces," engineer Astrid Kramer of the Dutch ocean dredging firm Boskalis, which also manufactures 3D-printed reefs, told National Geographic. Boskalis has sunk six 3D-printed reefs in Monaco's Larvotto reserve using local sand.
"So many artificial reefs fail, because they are unsuitable for that specific location. Printing artificial reefs based on scientific ecological principles, using locally dredged sand from our projects – effectively giving the material back to the ocean – seemed a pretty cool idea," said Kramer in a statement.
These reefs are intended to repair some of the damage caused by dredging activities, which often happen in or near delicate marine ecosystems.
Other organisations such as the non-profit Reef Design Lab in Melbourne, Australia, and the Fabien Cousteau Ocean Learning Centre are also using 3D printing to attempt to restore reefs. They are working to introduce 3D-printed reefs to the Caribbean island of Bonaire, where the first 3D-printed coral was sunk in 2012.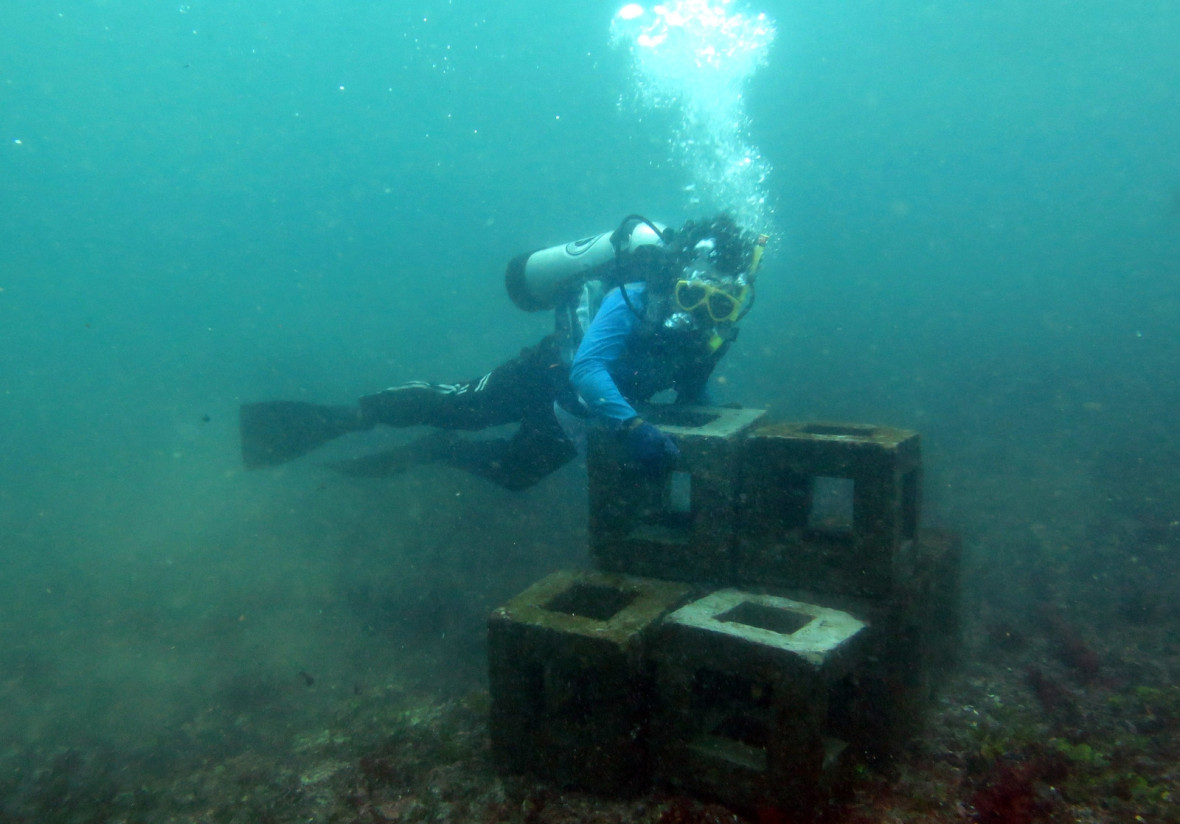 "Coral reefs account for 25 percent of all reef life and $6.7trn of global economic development," Fabien Cousteau, grandson of the famous ocean explorer Jacques Cousteau, told Global Futurist.
"Bonaire is in a prime position to enhance reef growth because it has so many natural, healthy reefs already," said Cousteau. "Our initiative with 3D printing will hopefully rapidly assist us in revitalizing more stressed or damaged areas. 3D-printed corals can generate real change and establish real growth for reefs."