3D-Printed Gun Blueprints Ordered Offline by US State Department
The US State Department has ordered that blueprints for the world's first fully 3D-printed gun be taken offline less than a week after they were posted on the internet.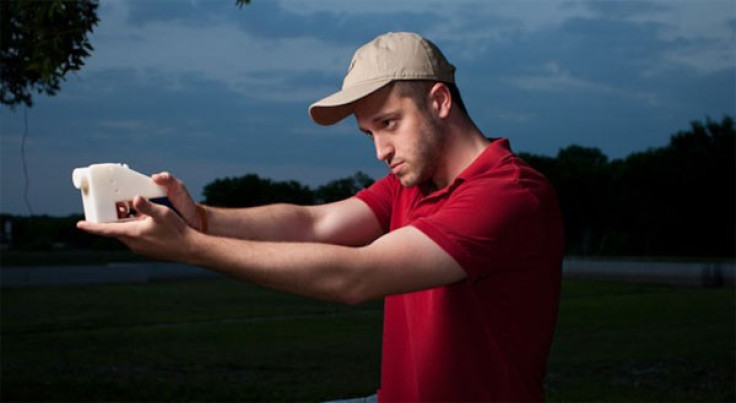 Defense Distributed, a gun advocacy group founded by American student Cody Wilson, created a .22 calibre handgun called "The Liberator" which could be built almost entirely from parts made by a 3D printer. The blueprints for The Liberator were then uploaded to defcad.org, a site owned by Defense Distributed, where they were free to access.
However, Wilson and Defense Distributed have now been issued a notice from the State Department Office of Defense Trade Controls Compliance ordering that the blueprints for the Liberator, as well as plans for nine other printable firearms components, be removed from defcad.org.
The State Department says it needs to review the uploaded files to ensure they are in compliance with International Traffic in Arms Regulations (ITAR). Since the files are available for download in countries outside the US, it's possible Defense Distributed has violated export controls:
"Until the Department provides Defense Distributed with final [commodity jurisdiction] determinations, Defense Distributed should treat the above technical data as ITAR-controlled," the letter from the State Department reads. "This means that all data should be removed from public access immediately. Defense Distributed should review the remainder of the data made public on its website to determine whether any other data may be similarly controlled and proceed according to ITAR requirements."
Wilson has agreed to remove the files from Defcad's servers pending the State Department's review:
"We have to comply," he told Forbes. "All such data should be removed from public access, the letter says. That might be an impossible standard. But we'll do our part to remove it from our servers."
Mega
However, even when the files are removed from Defcad, they will remain widely available online. On Sunday, 5 May, two days after the files were uploaded, it was estimated blueprints for The Liberator had been downloaded 100,000 times. The majority of downloads also came from Kim Dotcom's site Mega rather than Defcad itself.
Blueprints for The Liberator have also been uploaded to notorious file-sharing site The Pirate Bay.
Wilson also argues that Defense Distributed is protected from ITAR regulations. An exemption in US law allows for the non-profit release of technical files which benefit research and public interest, so long as they are sold in a bookshop or stored in a library. According to Wilson, Defcad files should be permissible as they are available to access via the internet in libraries and are currently stocked by a bookshop in Austin, Texas.
"This is the conversation I want," Wilson said. "Is this a workable regulatory regime? Can there be defense trade control in the era of the Internet and 3D printing?"
Earlier this week, 3D printing experts warned that firing a gun created on a home 3D printed could harm or kill the user, as the intense heat created in the barrel would cause the weapon to explode. The Liberator was created using industrial 3D printers and has been successfully test fired.
© Copyright IBTimes 2023. All rights reserved.