Three babies have been saved as a result of a revolutionary technology that allowed scientists to 3D print a windpipe splint that then grew with them until cured.
Tracheobronchomalacia is a rare disease where the cartilage in a child's windpipe is too flaccid, meaning it collapses and prevents them from breathing.
However, researchers have now saved three children using ground-breaking 3D-printed devises that act as splints on the infant's trachea. Moreover, the splint grows with the child and then dissolves when it is no longer needed.
Findings of a review into the cases have now been published in the journal Science Translational Medicine. Glenn Green, from University of Michigan and senior author of the paper, said: "Today, we see a way to cure a disease that has been killing children for generations. In this report, we describe how 3D printing was used to successfully treat three children with imminently life-threatening airway collapse called tracheobronchomalacia.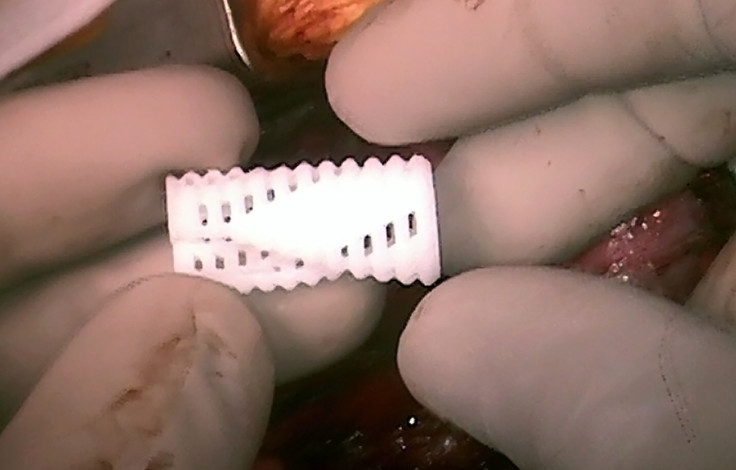 "We call this device an airway splint. The airway splint is one of the earliest 3D printed medical implants. More importantly, this is the first 3D printed implant specifically designed to change shape over time [the fourth dimension] to allow for a child's growth before finally resorbing as the disease is cured."
All three children were treated at University of Michigan's CS Mott Children's Hospital. The first case, Kaiba Gionfriddo, made international headlines after his surgery in 2012. When he was born, he turned blue because his tiny lungs could not get the oxygen they needed and the surgery was carried out when he was just three months old.
He is now three-and-a-half years old and appears to have been completely cured – the splint has now functionally degraded and he has had no health problems since.
The second child, Garrett, spent the first year of his life in a hospital bed on a ventilator and had to be fed through his veins because he was too ill to absorb food. The third, Ian, almost died before he was six months old when his heart stopped as a result of the condition.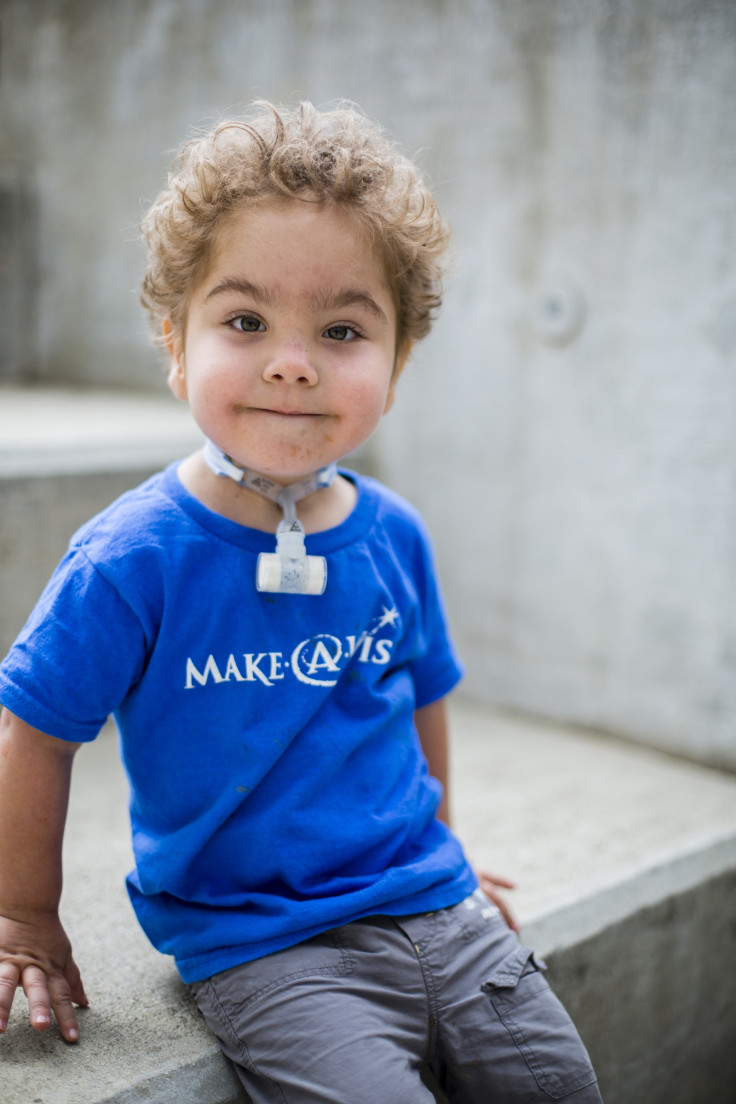 Garrett had the surgery at 16 months and Ian at five months. The latter is now 17 months old and Garrett is two-and-a-half years old – both can breathe on their own and are living normal lives.
"It is hard to convey how very sick these children were. All of these children had been in the intensive care unit for months," Green said. "There was no cure and life expectancies were grim. Now these children are home with their families. Holidays are not spent in the hospital anymore. Instead of lying flat on their backs for weeks on end, these children are learning to sit and stand and run as they are no longer sedated and paralysed."
With the 3D printer, surgeons specially designed splints that were sewn around their airways to expand the trachea and bronchus to give it a skeleton that aided growth. The devices were created by CT scans of each patient, integrating image-based computer models with laser-based 3D printing.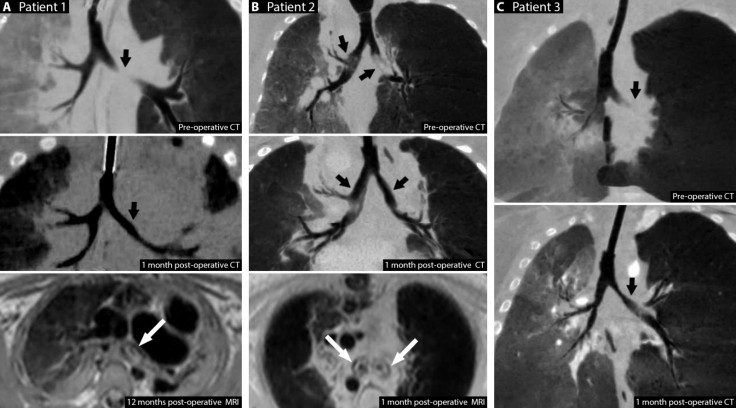 Researchers believe this method of treating tracheobronchomalacia could prevent the complications of traditional treatment and their findings might provide the groundwork to carry out a clinical trial that could help children with less severe forms of the condition.
"We were pleased to find that all of our cases so far have proven to improve these patients' lives," Green said. "The potential of 3D-printed medical devices to improve outcomes for patients is clear, but we need more data to implement this procedure in medical practice."
Robert J Morrison, research fellow and resident surgeon at the University of Michigan, added: "3D printing has captured the world's imagination over the past few years. With 3D printing, a virtual model of a device, tool, or product is sent into a printer which then creates the item by slicing the virtual model into sequential very thin layers then depositing material in a layer-by-layer fashion. The end result is a real, physical object which exactly matches the virtual model.
"In this report, we describe how we utilised a process called design control to test the airway splint to ensure that each splint would perform as we wanted it to before taking the patient to surgery. This combination of virtual and real-world testing provides a framework for how 3D printed medical devices could potentially be developed, evaluated, and regulated in the future."