A baby's life has been saved with a laser-based 3D printer that was used to create a splint for his collapsed bronchus.
Kaiba Gionfriddo, now 20 months old, stopped breathing every day because of his severe tracheobronchomalacia, a rare condition that affects around one in 2,200 babies.
Most children grow out of the disease by the age of two or three, but severe cases like Kaiba's can result in death.
April Giofriddo, Kaiba's mother, said: "Quite a few doctors said he had a good chance of not leaving the hospital alive.
"At that point, we were desperate. Anything that would work, we would take it and run with it."
The Ohio family found out that the University of Michigan was developing a bioresorbable device that could help Kaiba, and Glenn Green and his colleague Scott Hollister began work to get emergency clearance to use the device from the Food and Drug Administration.
After getting the go ahead, the doctors were able to implant a tracheal splint made from a biopolymer called polycaprolacton, which dissolves in the body after about three years. It allowed Kaiba's airway to expand and provide a skeleton to help the bronchus grow normally.
The splint was custom designed and fabricated using high-resolution imaging and computer aided design using a CT scan of the baby's trachea and bronchus. The design was then produced with a 3D printer.
"It was amazing. As soon as the splint was put in, the lungs started going up and down for the first time and we knew he was going to be OK," Green said.
After 21 days, Kaiba was taken off a ventilator and he has not had any breathing difficulty since.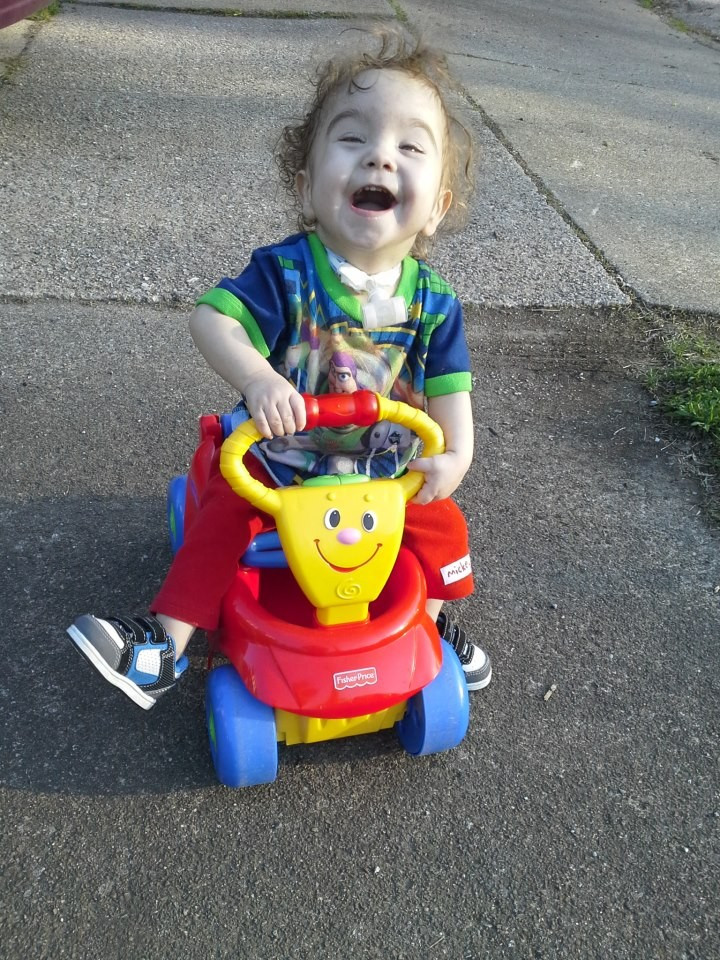 "I've seen children die from it. To see this device work, it's a major accomplishment and offers hope for these children, Green continued.
"Even with the best treatments available, he continued to have these episodes. He was imminently going to die. The physician treating him in Ohio knew there was no other option, other than our device in development here."
The 3D printer can be adapted to build a number of tissue structures and has already been used to test ear and nose structures in pre-clinical models. It has also been used to rebuild bone structures.
Hollister said: "Kaiba's case is definitely the highlight of my career so far. To actually build something that a surgeon can use to save a person's life? It's a tremendous feeling."
April Gionfriddo added: "He has not had another episode of turning blue. We are so thankful that something could be done for him. It means the world to us."
3D Printer Builds Living Tissue - Without Problems of Stem Cells
First 3D Printed Gun 'The Liberator' Successfully Fired