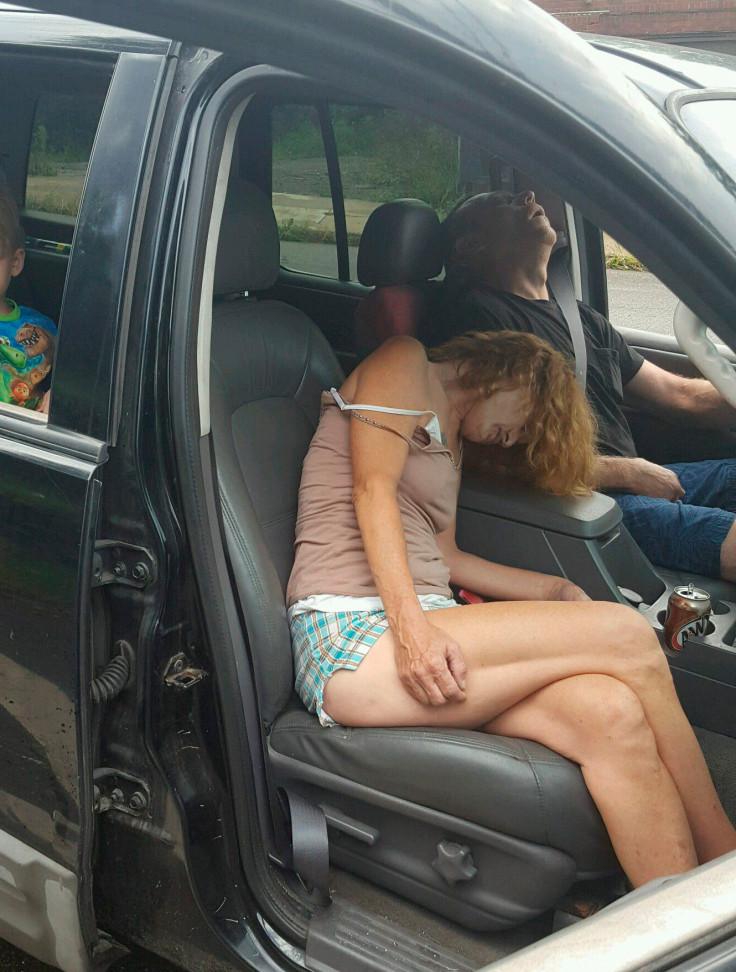 A 4-year-old boy from Ohio, who was pictured sitting in the back seat of a car while his 50-year-old grandmother and her friend passed out in the front from a heroin overdose, has found a new home.
The boy's great-uncle and great-aunt from South Carolina had filed a petition in court for his custody and the judge granted the request on Monday, 12 September
Rhonda Pasek, the grandmother of the boy, was granted his custody just six weeks earlier to the incident. Now, she is being held on charges of endangering a child and public intoxication. James Acord, her friend has pleaded guilty to the charges of operating a vehicle while intoxicated.
A controversy erupted online after the East Liverpool police posted the picture of the couple and the boy to their Facebook account. Activists said it violated the privacy of the individuals.
However, police said that they posted the picture to show the effects of heroin addiction and also that they did not have sufficient resources to deal with the problem.
However, Pasek's sister, who did not wish to be named, told NBC News that police officials humiliated her family members by posting the picture. "They could have blurred his (the boy's) face and they didn't. And now they're taking him away from my sister.
"I'm not condoning what Rhonda done, but what they did to her and what they're doing to her grandson is too much." she said.
"As a public official I can't blur public records and this photo is a public record.
"It's all or nothing for us. We're a government agency posting it. It's not like we can willy-nilly do what we want," Brian Allen, the city's director of public services and safety, was quoted as saying.
Allen said heroin abuse is an Ohio and a national problem and the public needs to see the damage this drug does to abusers and to their families.