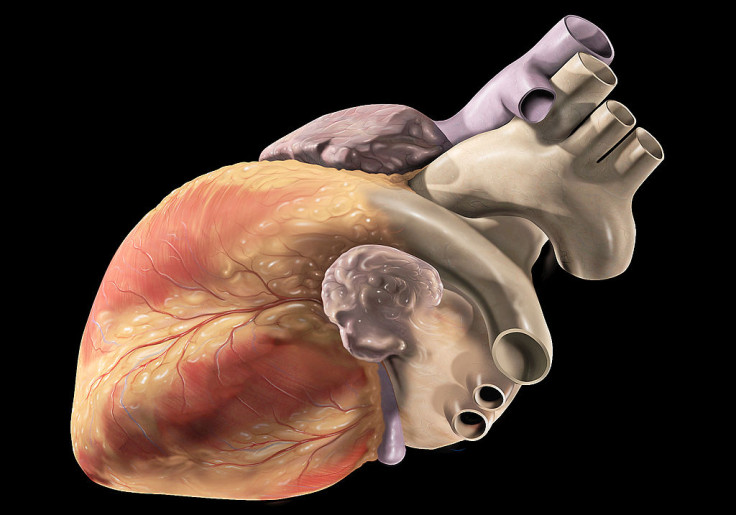 A heart packed in a zip lock bag, accidentally stumbled upon by two ambulance technicians in northern Ohio, has led to a full-fledged investigation. Police are trying to ascertain if the heart belonged to a human being and if so, who the owner was and why it was left at a field near a gas station in Ohio.
Huron County Coroner Jeff Harwood, who had rushed to the spot after receiving the strange news, believes that it is a human heart. He told the Associated Press that pathologists in Toledo, Ohio, were running tests to confirm if it is human and also to see if the fluid found in the two quart zip lock bag is some type of preservative.
The heart was reportedly discovered on 25 August in Norwalk by the ambulance crew who had parked at the gas station. Police were called at the scene, who then placed the heart in a cooler and sent it to Toledo for further investigation, Harwood added. He said the heart appeared to be a preserved specimen with "anomalies" likely present at birth.
Initially, the person who located the zipped pouch did not pay much attention to the content and tossed it into a trash bin, CBS Cleveland affiliate WOIO-TV reported. However, he was later instructed to retrieve the packet and inform the police.
Earlier, police said the heart appeared "fresh". They said the heart had just started to decompose when it was recovered, which implies that it was either frozen or fresh.
However, the discovery has surprised the authorities in the area. Norwalk police said they do not have a case of a missing heart nor is any homicide investigation ongoing in the town. They are checking with other agencies to see if there is a case linked to the strange discovery.
Sgt Jim Fulton of Norwalk Police Department confirmed that they were clueless about the recovered heart. "This is pretty unusual. We have no idea where it came from.
"We don't have a body that we're missing a heart from. So I guess it's an unusual occurrence, is what you would say. It's what's listed on our report. We hope to be able to classify it as something else and close this out," he told WOIO-TV.
"It could have come from a funeral home, an autopsy. There's endless possibilities," he added.
Fulton said they were making the discovery public in the hope of getting some help in identifying the heart's owner.