With the help of Google Earth, researchers have discovered nearly 400 mysterious stone structures that could be up to 7,000 years old in Harrat Khaybar, a region of west-central Saudi Arabia.
The origins and purpose of these wall-like structures – which resemble field gates from above – are unknown, according to the archaeologists who uncovered them. Their exact age is also a mystery.
A study detailing the findings, authored by David Kennedy from the University of Western Australia, will be published in the November issue of the journal Arabian Archaeology and Epigraphy.
The research was carried out in collaboration with Travis Hearn, from the Aerial Photographic Archive for Archaeology in the Middle East, and a group of Saudi Arabian citizens known as the Desert Team who were among the first to map some of the structures.
The so-called 'gates' are made of stone and resemble low walls. The largest of the structures is more than 500 meters long, while the smallest extends only about 10 meters. Many are located on the sides' volcanic domes, which once spewed out lava.
The structures are found in seemingly inhospitable lava fields that are also home to other human-made stone structures, which resemble kites and wheels.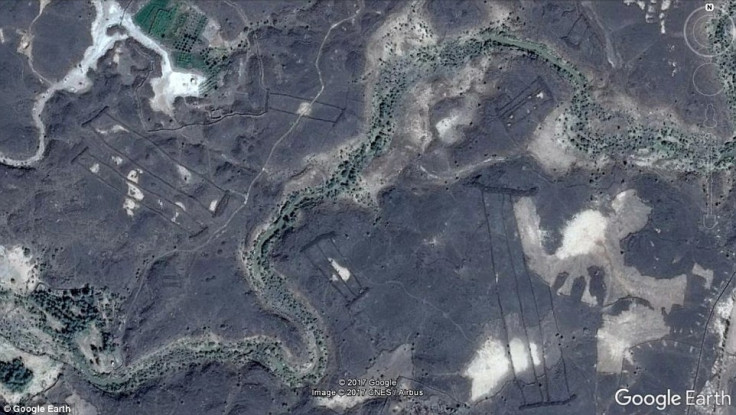 The majority of the 'gates' were identified using satellite surveys, so no archaeological fieldwork has been conducted on site. However, an area of Harrat Khaybar home to some of the structures was mapped by volcanologists John Roobol and Vic Camp in the 1980s.
The lava domes that the gates are found on are no longer active, Camp told Live Science, although in the past lava covered some of the stone structures. He estimates that the oldest of the gates could have been constructed around 7,000 years ago.
The next step for the researchers is to conduct archaeological fieldwork to find out when exactly the gates were constructed and what their purpose was.