Rumours of television interference caused by 4G networks have been greatly exaggerated according to at800, the firm set up to troubleshoot the issue as mobile providers prepare to launch their 4G networks later this year.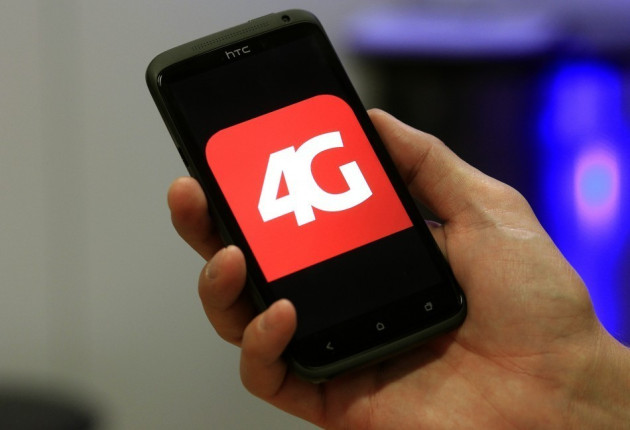 The 4G networks offer mobile broadband speeds far greater than the decade-old 3G technology and are already offered by EE, with Vodafone, O2 and Three all expected to launch rival services later this year.
In a statement on 15 May, at800 said its tests "revealed that there were no confirmed Freeview problems as a result of the 4G at 800 MHz testing...The results reflect the fact that there is a very strong digital terrestrial television signal in London, and that this is transmitted at frequencies clearly separated from the frequencies on which new 4G at 800 MHz mobile services will be carried."
After testing around 200,000 homes in the West Midlands and London, at800 found just 15 TV interference issues, as reported by the BBC, contradicting expectations that the networks would cause widespread reception problems for services like Freeview. Such interference problems can be fixed by installing a filter between the ariel and television.
Speaking of the London area, At800 chief executive Simon Beresford-Wylie said: "Whilst it seems unlikely that there will be issues for the vast majority of television viewers in the capital, we will remain alert to any possible interference when rollout commences."
At800, which is funded by £180m of investment from the mobile network operators, will now conduct tests in Brighton where Freeview is transmitted at frequencies closer to that of 4G; the area is also more hilly than London and the West Midland, a factor which could have an impact on interference.
The firm said these factors make Brighton "a good location for a pilot to provide data that at800 can use to help improve its forecast model and inform the way it tackles the issue in areas where similar factors apply."
At800 adds that 4G services at 800 MHz have the potential for TV interferences, but EE's existing 4G network operating on the provider's own 1800 MHz spectrum does not disrupt television signals.
Having so far found no problems, AT800 has pledged to return to the mobile networks any of their £180m investment which isn't spent.
EE has operated its own 4G network since October last year, after striking a deal with the telecom regulator Ofcom which allowed the network to recycle its own 1800 MHz frequency, previously used for older 2G mobile network coverage.
Rivals Vodafone, O2 and Three are expected to announce their own 4G networks later this year, having purchased the bandwidth required from Ofcom earlier this year.