It's been a busy year for racing games, offering driving fans everything from three thousand miles of open Ibiza roads in 'Test Drive Unlimited 2', to the streets of San Francisco in 'Driver' and the Top Gear Test Track in 'Forza Motorsport 4'.
This year saw racing games that appeal not only to the battle-hardened racer with their £400 steering wheels and bucket seats, but also to the broader market and those who like cars, but don't want to waste hours perfecting their racing lines.
5. Need for Speed: The Run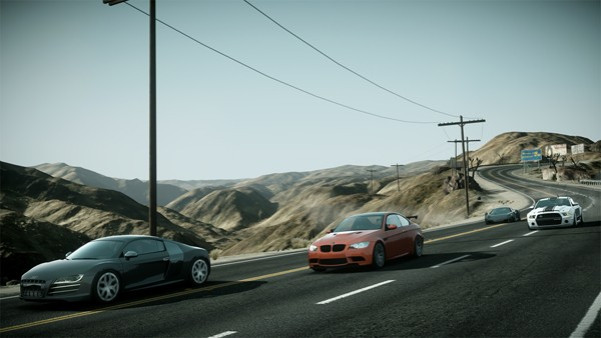 'The Run' represents the third game of the Need for Speed franchise in 12 months, and we can't help but think the packed development timetable has hindered 'The Run' somewhat. The game revolves around Jack Rourke, a racing driver who has got involved with the mob and has entered a cross-country street race from San Francisco to New York and with a $25 million prize.
Graphics are excellent and 'The Run' offers a wide range of cars which handle realistically - something most other Need for Speed games have failed to do - and the scenery is very good, with rich textures and detailed landscapes.
Sadly, though, the game has some issues. Chief among which is the car selection process; different environments - twisty mountain roads, motorways, snow tracks - require different cars to be driven through most effectively, but cars can only be changed at petrol stations. These can be few and far between, and if a level needs to be restarted then a different car cannot be selected.
'The Run' will of course still appeal to any Need for Speed fan, but we'd recommend buying a used copy of 'Hot Pursuit' instead, as it's a much more rounded game and can now be picked up cheaply.
Released: 15/11/2011
RRP: £49.99
Xbox 360, PlayStation 3, Nintendo Wii, Nintendo 3DS, PC
4. Test Drive Unlimited 2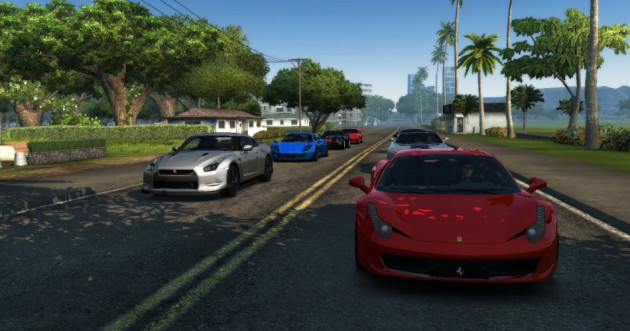 'Test Drive Unlimited' was first seen in 2006 and was revolutionary at the time, offering the entire island of Honolulu to explore in hundreds of desirable cars and the second instalment from a similar recipe to the island of Ibiza.
There's no night clubs or foam parties, but a massive 3000km of open road has been accurately recreated in Unlimited 2, with luxury mansions and supercar dealers littering the landscape. 'Test Drive' is never going to rival 'Forza' and 'Gran Turismo' for driving simulation, but that's not the point. The game offers fun without being too serious. Want to cruise around Ibiza in a convertible Ferrari? Go for it. Want to wind the windows down to hear the engine through tunnels? Sure.
'Unlimited 2' is packed with mini missions - like giving people lifts and delivering cars without damaging them - as well as races, time trials and police-avoidance missions. Buying cars is just the start, as houses, yachts, clothes and hair styles can all be bought for your character.
The physics - as with 'Unlimited 1' - can be quite unrealistic and the environment often pops into view, something, a common trait in games of old but excusable today. These faults are annoying, but 'Test Drive Unlimited 2' offers a welcome break from more serious racing games, while combining thousands of miles of open road with an impressive collection of cars.
Released: 08/02/2011
RRP: £34.99 - £49.99
Xbox 360, PlayStation 3, PC
3. F1 2011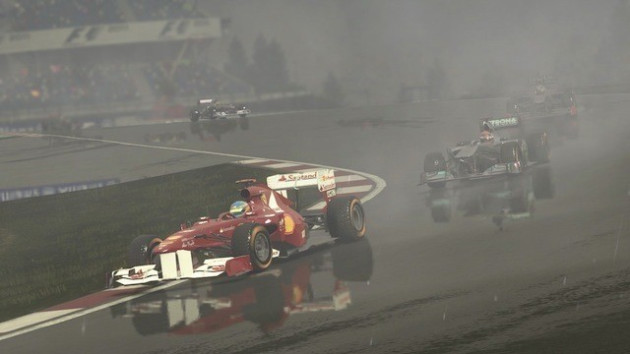 After a lengthy break, Formula One returned to games console in 2010 with an all-new game by Codemasters, but race-ruining bugs inconsistent difficulty flawed what otherwise have been a good game, featuring all drivers, teams and tracks from the 2010 season and excellent visuals.
'F1 2011' did more than iron out the bugs, brining all content up-to-date with the current season - even featuring the new Indian track which hadn't even been raced on when the game was released - as well as the KERS and DRS technologies.
Of course, the game appeals to fans of Formula One, but any gamer with less than a genuine interest in the sport will struggle with the very steep learning curve. Learning how and when do use the KERS speed boost system and the DRS overtaking aide are things that casual gamers may not understand, or indeed care about. F1 fans will love the realism - and probably the impressive damage model, too - but everyone else might feel somewhat alienated.
Having said that, 'F1 2011' offers brilliant visuals, an enormous sense of speed, good sound effects and the online co-op career, where you and a friend work through a career together, is great fun.
The 2011 season has been dominated by tyres and fuel, with drivers being forced to conserve both, only pushing hard when they think it will pay off. The same is true in 'F1 2011', where tyres can be seen to degrade as you race and players must manage their fuel levels or risk running out before the chequered flag drops.
With the final race of the season taking place this weekend and the winter break looming, 'F1 2011' will give fans a great fix until the sport kicks off again in March.
Released: 20/09/2011
RRP: £29.99 - £49.99
Xbox 360, PlayStation 3, Nintendo 3DS, PC
2. Forza Motorsport 4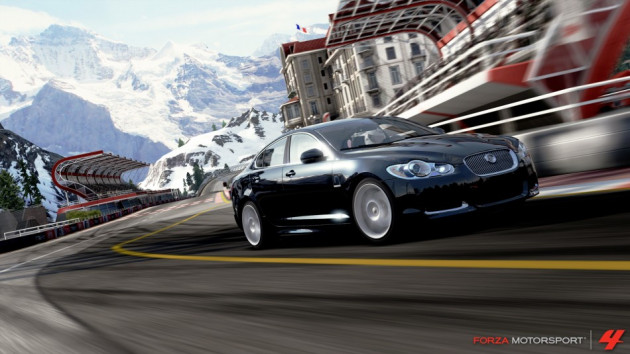 Released last month, 'Forza Motorsport 4' has well and truly taken the fight to market leader 'Gran Turismo 5', but we felt that it couldn't quite take the top spot, due to being an Xbox exclusive.
For the first time, 'Forza 4' offers Kinect support, letting gamers play by moving their hands in a steering wheel motion; this feature - while perhaps angering the Forza faithful - means that gamers who may never have considered a driving game before can still have fun. Kinect is also used as a head-tracking feature, allowing you to move the in-car camera left and right by moving your head.
'Forza 4' has hundreds of cars from 80 manufacturers, and offers truly beautiful environments ranging from real-world tracks like Le Mans, Silverstone and the Nordschleife, to fictional locations like the new Bernese Alps track.
The BBC's 'Top Gear' is incorporated in 'Forza 4', with the famous Test Track available to race on, as well as audio descriptions of feature cars by Jeremy Clarkson.
'Forza 4' provides just about everything to almost everyone. Gaming virgins can have fun with the Kinect features, while the traction control settings mean that relative new-comers won't fall off in frustration at every corner. At the other end of the scale, hardcore, battle-hardened racers can turn every driver aide off and wrestle just about any car imaginable around a wide range of beautiful tracks. On that note, the new 'Bernese Alps' track is an absolute beauty, best served with something suitably fast and rear-wheel-drive; we found blasting around in a Ferrari 458 to be an absolute joy.
Whatever it is you want to get out of a racing game, be it messing around with friends, or competing for the top-stop online, 'Forza 4' has you covered.
Released: 14/10/2011
RRP: £49.99
Xbox 360
1. DiRT 3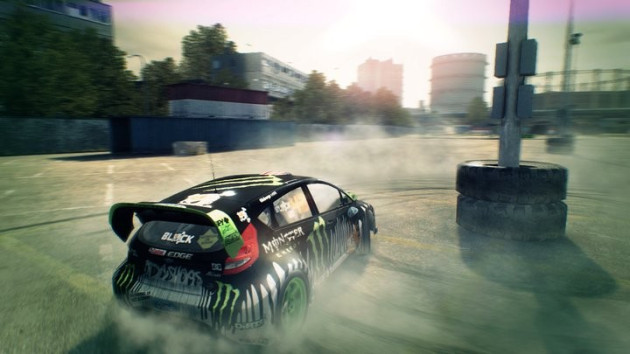 'DiRT 3' takes the top spot in our Christmas racing chart, but it was a close-run thing with 'Forza'. 'DiRT' is a worthy winner, and for a game whose origins lurk in the world of rally, a sport that could only dream of the mass market appeal that 'DiRT' has gained over the years.
With a wide range of modern and classic cars and over 100 courses and circuits, 'DiRT' offers many different racing styles; from point-to-point and circuit racing, to Ken Block-style gymkhana events in London's Battersea power station.
The visuals aren't quite on par with 'Gran Turismo 5' and 'Forza 4', but both cars and environments look excellent, while sound effects are also top notch.
'DiRT 3' has something for everything, whether you're a seasoned racer looking for a serious challenge, or a casual player who wants to have fun. One example of 'DiRT 3' letting its hair down is in the multiplayer, where one game offers points for crashing through cut outs of alien robots - while sounding almost daft, this mini games does put to use the skills you acquire in the gymkhana events.
'Colin McRae Rally', from which 'DiRT' spawned, was a more serious game aimed at rally fans and offered very little in the way of distractions from the main event, but what Codemasters has done as the 'DiRT' franchise has evolved is make the game appeal to a wider audience, while still keeping rally fans happy.
Released: 24/05/2011
RRP: £49.99
Xbox 360, PlayStation 3, PC