Justin Bieber has been compared to late singer Michael Jackson when it comes to dealing with fame. Rapper 50 Cent sympathises with the Cold Water singer for growing up in the spotlight from a young age and believes his journey is similar to that of the legendary king of pop.
While appearing on US daytime talk show, The Talk, on 2 August, Bieber, 22, was seen hanging out with 50 Cent, 41, in footage from a party the rapper threw in Monte Carlo, Monaco in May 2016. When show host Sharon Osbourne asked: "How is that boy?" in reference to Bieber, 50 Cent replied: "He's going through those phases, he's growing up."
The Power star added: "It's like Michael Jackson issues. But he's a little tougher when I'm around." Osbourne, 63, and the other show hosts, Aisha Tyler and Sheryl Underwood, did not ask 50 Cent to elaborate on his comments about Jackson.
50 Cent, real name Curtis Jackson, has been friends with Bieber for several years and stepped in to defend the Where Are U Now singer in 2014 when he was accused of using the N-word.
Supporting the youngster, 50 Cent told The Sun at the time: "I don't think he's racist. I don't think he even knows who he is at this point – he's so young. When you see people become huge stars real early, it's tough for them. You have to grow up with all these expectations. I think Justin's still a baby and he's lost."
Bieber has endured his battles with the media and living life in the spotlight over the last seven years. In March, the Sorry hitmaker cancelled meet-and-greets backstage on his Purpose tour after admitting they made him feel "drained" and "depressed".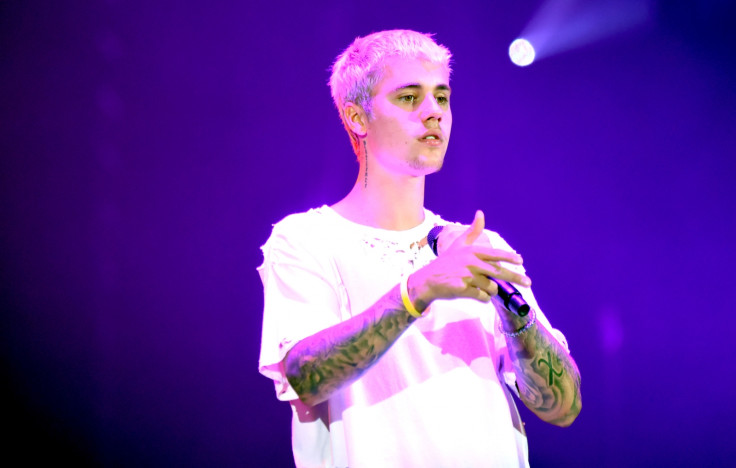 The Canadian pop star explained on Instagram: "I enjoy meeting such incredible people but I end up feeling so drained and filled with so much of other people's spiritual energy that I end up so drained and unhappy ... Want to make people smile and happy but not at my expense and I always leave feeling mentally and emotionally exhausted to the point of depression."
He added: "The pressure of meeting people's expectations of what I'm supposed to be is so much for me to handle and a lot on my shoulders." Bieber has also stopped accepting gifts from fans and told concert-goers at one his tour shows in Atlantic City: "Take this moment to listen and try not to give me a hat or whatever you're trying to throw onto the stage right now, because I probably don't want that s**t." He then offered what seemed like an apology, adding: "Sorry that was mean."
50 Cent is currently starring as Kanan in Starz drama Power, where he also doubles as executive producer.
Watch 50 Cent's interview on The Talk: